Search Results for: brand-identity
Search Results for: brand-identity
This is the default dialog which is useful for displaying information. The dialog window can be moved, resized and closed with the 'x' icon.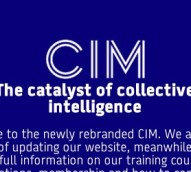 shares
Internationally-recognised certification body Chartered Institute of Marketing (CIM) has rebranded with a new 'future-fit vision' and announced a...
Marcomms shares
When Virgin Mobile Australia launched its integrated brand campaign 'Game Of Phones' two weeks ago, it challenged players to hunt for almost $200,000...