GovComms Festival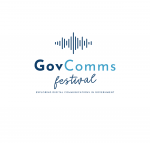 Event title:
GovComms Festival
Event time:
10am AEST (and running for 24 hours)
Event Description:
contentgroup presents GovComms Festival, the world's first global event dedicated to the future of government communications.
This year's festival is part of the Organisation for Economic Co-operation and Development's (OECD) Government After Shock global dialogue. The GovComms Festival is a unique opportunity for governments, public sector organisations and brands to discuss the future of direct-to-citizen communications.
The GovComms Festival will explore how governments around the world are using direct-to-citizen communications to handle this year's unprecedented social and economic disruptions. What is working? What is not? What could we be doing better?
Technology and the COVID-19 crisis have changed the way the world communicates. Now is the time to come together to share the lessons we have all learnt from a year that has tested and challenged governments around the world.
Our discussion will be guided by three key questions:
How is the government communications landscape changing?
Which communications methods and processes are we leaving behind?
What should government communicators be doing differently from now on?
The GovComms Festival is a one-stop shop for understanding the past, present and future of government communications and digital marketing. Bringing together public and private sector professionals from around the world, you will hear about best practice and industry strategies that are paving the way in government communications.
The Festival will take place on Tuesday, 17 November, 2020.
Send Message to listing owner
Listing Title: GovComms Festival
« Healthcare automation from Machine Learning to AI MasterClassMumbrella360: Reconnected »