A smarter approach to recruitment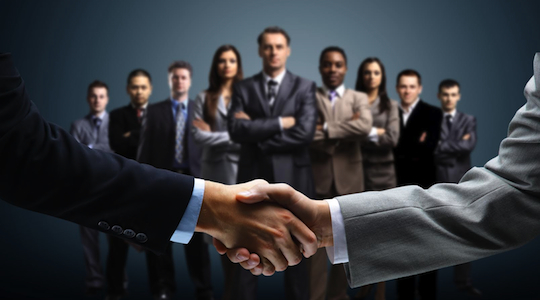 Jo Gaines highlights the importance of recruiting great talent, and investing in training of employees when it comes to building great teams and long term success.
Let's face it, recruiting great talent is an art form and it can make or break you and your business. Things like turnover, disengagement and skills all bring in their own challenges and flow on effects.
Walter Isaacson quoted Steve Jobs as saying, "I've learned over the years that, when you have really good people, you don't have to baby them. By expecting them to do great things, you can get them to do great things. The original Mac team taught me that A-plus players like to work together, and they don't like it if you tolerate B-grade work."
The Australian Digital Skills and Salary Survey reveals the need for greater digital expertise across the country. The results indicated that Australia is facing a major digital skills-shortage which could ultimately hinder the ability for growth and innovation across the nation.
One of the barriers to digital and programmatic adoption in Australia is turnover and inconsistent relationships between brands, media companies and technology vendors. Many offshore technology vendors can be too knee-jerk when it comes to resourcing their business in our local market; they hire too quickly and months later we see these companies churning through key staff members.
As an industry, we need to stop hiring to just 'fill a spot' and take time to ensure we hire A+ players who are more productive and care more about what they are doing as well as its impact on our industry. This change in behaviour will help to retain talent, the right talent. Again, Steve Jobs nailed this point in the book, Leading Apple with Steve Jobs, by Jay Elliot:
"Assume you're by yourself in a start-up and you want a partner. You'd take a lot of time finding the partner, right?  He would be half of your company. Why should you take any less time finding a third of your company or a fourth of your company or a fifth of your company?  When you're in a start-up, the first ten people will determine whether the company succeeds or not.  Each is 10% of the company. So why wouldn't you take as much time as necessary to find all the A-players?  If three were not so great, why would you want a company where 30% of your people are not so great? A small company depends on great people much more than a big company does."
The ad-tech, marketing tech, and broader digital marketing industries are not immune to the current skills shortage impacting a multitude of industries in Australia, and it's up to the companies searching for this talent to play a leading role in turning things around. The critical competitive factor that sets companies apart is, and will continue to be, people.
It's true, hiring the right talent, with the right experience, that fits the cultural model of your company can be really challenging but it's also a vital consideration for any business.
Leaders within our industry are well aware of the value of digital talent that can bring skills and the ability to manage the large volumes of data required to compete in today's digital marketplace. In fact, many companies are recognising that by amassing the right information and gaining the organisational ability to manage that information effectively, will contribute significantly to longstanding business success.  
The answer may lie in finding the right people, who are the perfect fit culturally, and training them up and investing in them instead of solely focusing on hiring people from within the industry ecosystem. In fact, when I've done this in my career, these types of hires have blossomed into exceptionally talented employees and have gone on to achieve greatness in our industry.
By opening up our consideration criteria we remove a set of de-facto horse blinkers that have inhibited us from entertaining high value candidates from neighbouring industries. If we continue to resource from the same pond, product design and innovation will stagnate at a higher rate.
We, as an industry, need to adopt a smarter approach to recruitment if we are to have well-rounded, diverse, outward-looking, nimble teams, and ensure a steady stream of new and creative ideas with which to serve our thriving market and meet growing customer expectations.
Jo Gaines is country manager, Krux ANZ.