Accenture Interactive launches The Monkeys in New Zealand, appointing new roles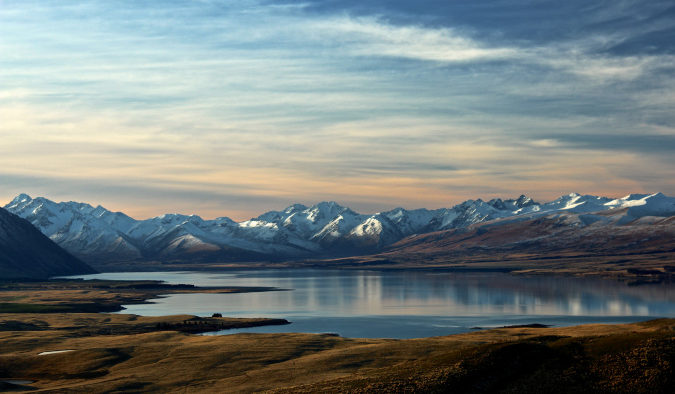 Accenture Interactive announced the opening of The Monkeys in New Zealand with the appointment of Justin Mowday and Damon Stapleton.
Mowday joined Accenture Interactive after leaving his role as Group CEO of DDB New Zealand, where he was responsible for overseeing a staff of 270 and a client roster including some of the country's most revered brands. 
Mowday said: "Joining the Accenture Interactive team and launching The Monkeys is an opportunity I couldn't refuse. In Australia, the agency has a reputation for creating provocative, powerful and effective work and with the combined forces of Accenture Interactive; I believe we have a unique opportunity to bring something really exciting to New Zealand."
Mowday also added that The Monkeys will aid clients in delivering the best brand experience. 
Damon Stapleton joins Accenture Interactive and The Monkeys from his previous role as regional chief creative officer for DDB New Zealand and Australia. He was formerly chief creative officer of DDB NZ leading the agency to win 17 Agency of the Year titles. In 2020, DDB NZ won Creative Agency of the Year at Axis in New Zealand and Creative Agency of the Year at AWARD in Australia.
Stapleton said: "Given the chance to be on the team that opens the doors of The Monkeys in New Zealand is something I had to say yes to. I've long admired the agency's ability to create outstanding ideas that live well beyond advertising and go on to take their place in helping to shape Australian culture. Couple this with Accenture Interactive's tech, digital and data capabilities, and you have a really enticing opportunity to make a true impact on New Zealand, a country well regarded as a source of inspiration for anyone creative."
The Monkeys co-founder and Group CEO, and Accenture Interactive ANZ Lead, Mark Green said that Justin and Damon are the perfect people to build the business in New Zealand. 
The expansion comes on the heels of Accenture Interactive's recognition as the world's largest digital agency for the sixth year in a row as reported by leading trade publication Advertising Age.
Photo by Tobias Keller on Unsplash.