#IWD2020 Celebrating women in marketing
In honour of International Women's Day (IWD) we celebrate some of the bold marketers and businesswomen shaping the conversation in Australia.
Women in business and marketing are in the unique position of building the framework for how companies engage with the public. With modern marketing roles encompassing a wide range of activities and our work lives deeply enmeshed in identity, measuring success is deeply personal and subjective in nature. We asked business and marketing leaders across sectors to reflect on what success looks like for them.
Chelsea Healey, head of brand and community, Luxury Escapes
Success for me is waking up most mornings excited for what the day has in store. It's being self-aware enough to understand your strengths and weaknesses and surrounding yourself with a team that complements these so you can focus on what fuels your fire. I feel very fortunate to work in an industry where you have the opportunity to create experiences that spark joy.
Anne Miles, managing director, Suits&Sneakers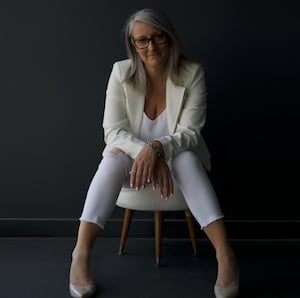 I've had to redefine my idea of success over the years. I used to think it was about certain conventions like the job I had, the house I lived in, or the idea of being in a happy marriage. With a lot of life challenges throwing some unexpected curveballs, success takes a very different form. For me, success is about making the very best of what you have. Having experienced gender bias, ageism, discrimination and even sexual and other types of abuse from this industry myself, my personal idea of success is to have an impact on our industry to change it forever for the better so that no one else has to go through it anymore. My bucket list has two things on it: one, to make the best talent in our industry available under the one roof globally and two, I won't rest until we stop creative people producing work with unhealthy depictions of stereotyping and strategically misunderstood customers. I've chosen to do this above all those original, superficial, ideas I used to hold – mistakenly thinking they defined me. I know now I won't feel satisfied until those two things are done.
Mirte Van Der Lugt, chief brand officer, Hey Tiger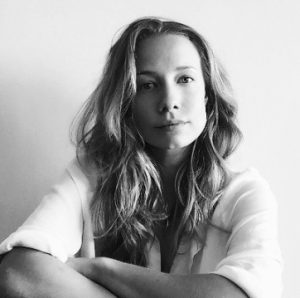 Success is growth. Success is having goals, dreams and pushing yourself to achieve them. It is braving your way through the maze, through failure and setbacks and not giving up.
It is knowing your strengths, your weaknesses and admitting where you need to improve, even when it's uncomfortable. It is betting on yourself, your experience, your ability and that of your team, and taking chances even when your ego fears the potential for failure.
In the distant future, when I celebrate my 70th birthday, I will truly feel successful if I look at my life and see a woman that never stopped learning, did not sit back, kept going when it was hard and continued to honestly challenge herself on all fronts.
Alexandra Conomos, senior manager, originals marketing, Audible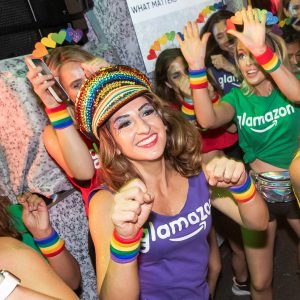 I'm going for a Mardi Gras analogy here as I'm still picking glitter out of my hair…
Our professional lives are akin to dancing your heart out up Oxford Street. It's a hard slog, everyone is watching and you want to shine. Success for me is getting to the end of that route, a little weary but elated as you look around at your smiling colleagues and celebrate the combined effort of your performance. You never could have achieved that alone and frankly why would you try? Together you were a force and looked incredible. And naturally, the best success is followed by a celebratory cocktail. Or four.
Michelle Grigg, marketing manager, Powershop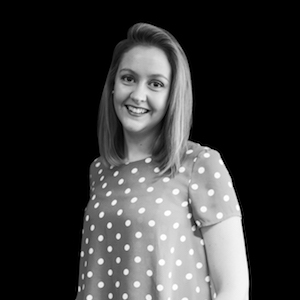 I've always had a set of personal and professional goals I hold myself accountable to, but I've come to realise success isn't an accomplishment. It's the undertaking of the journey towards growth, and it's being able to feel happy in the moment. Last year, I set myself the goal of running the New York City Marathon. Looking back, it wasn't crossing that finish line that defined success (although that was bloody amazing) it was every training run, every early morning, and all the people and relationships built along the way. It was the experience, the journey. To savour every moment and be grateful for each new opportunity, that is success.
Belinda Dimovski, director engagement and support, Australian Red Cross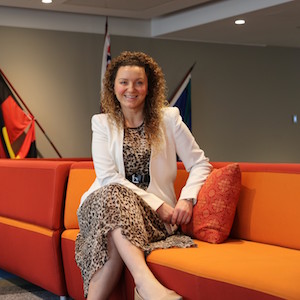 I belong to the #GetShitDone school of thinking, which for me comes down to many people working together, supporting each other and creating success. Throughout my career, I learned that sharing success brings even more success, to recognise others engendered ongoing support and that hard work is recognised and opportunities come about because of it. I am successful when I have supported people to see possibilities within themselves and in others, so they can realise their own potential. Acknowledging, thanking, sharing and highlighting all successes no matter how small and supporting everyone along the way.
Zhoe Low, brand lead, July
To me, success is living a life that is values-driven. There is no true-end state – it's to continuously improve and make better decisions aligned to what matters to you.
Naysla Edwards, VP  brand, charge cards, engagement and member experience, American Express Australia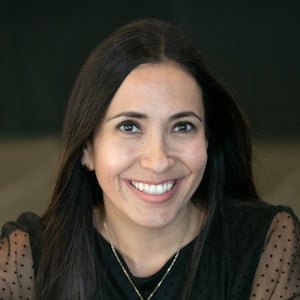 Success to me is defined by the relationships I build with my team at work and with my family and friends. Healthy relationships lead us to happiness and to reach an ongoing sense of achievement, especially when we set ourselves important goals. Ultimately, I always aim to be the person people want to work for, and the colleague everyone wants to work with. Anyone who has ever experienced success has had someone, or a group of people, who backed them along the way.
IWD is an opportunity to uplift and recognise the achievements of women across society and reflect on gender parity. Women make up a key component of the workforce and Australia's national gender pay gap is currently sitting at 13.9%, which is influenced by a range of factors.