ROI: return on innovation in digital transformation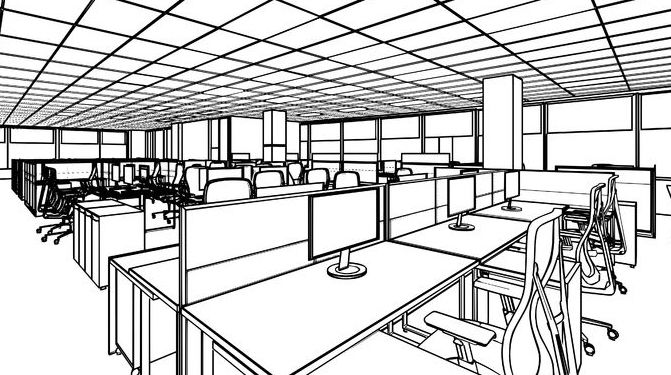 Are you serious about agility and innovation? Andy Pattinson has some tips around managing the investment, digital transformation, collaboration and change necessary to avoid falling behind competitors.
The definition of digital transformation has expanded to cover everything involving digital trends and technologies. Achieving 'buzzword status' seems to be diluting the importance of digital transformation as a C-Suite imperative, as well as the need to accelerate organisation-wide investments in digital expertise, capabilities, and innovation.
Digital transformation has become vital for all businesses. Be it automation, logistics, software, workplace or devices – digital disruption is omnipresent. Organisations wanting to stay ahead of the transformation game must deliver on promise at the speed of ideas. Lowering operational costs and enhancing customer experience must form the core of all digital transformation initiatives, otherwise companies risk losing the ROI (return on innovation) during the crucial digital transformation process.
With a recent Fujitsu survey showing Australia is the least likely among 12 countries to believe in having a culture of innovation within its businesses, it is crucial Australian industries heed the call to realise that innovation done right can deliver return on investment at insane value.
Investing in innovation
When you're innovating, you're not iterating. It is essential for organisations to determine whether they need to adapt their business model or completely reinvent it, in order to solve genuine problems.
Improving the customer experience or operational processes – two key elements of digital transformation – is difficult. An innovation mind-set within an organisation must be to disrupt or be disrupted.
CEOs and CMOs must work together on asking more practical questions about what digital transformation means for their business. Cultivating an organisation-wide attitude of innovation can be tough. Borders, whether they are geographical, technological or partnership-based can be a barrier to this, as they get in the way of organisational-wide efficiencies and productivity.
Investing in innovation is the next frontier to rolling out digital transformation. Interestingly, innovation is becoming increasingly commoditised, with major companies such as Mirvac investing in innovation departments and leaders, leading effusive innovation attitudes throughout the organisation. To make the digital vision a reality, the onus is on marketing leaders to ensure their organisation invests in the right areas. This requires cutting back in unproductive areas, while ramping up investment where it's needed most.
Transformation through collaboration
When employees are engaged in a shared vision, they help to make that vision a reality. They offer less resistance to change and often identify new opportunities that were not previously envisioned.
An organisation that is serious about agility and innovation needs to break down internal silos and leverage the skills of cross-functional teams, encouraging collaboration in order to really achieve agility at scale.
Teams need to work to complete highly-defined, customer-centric projects and measure their impact, with the aim of continuously improving results over time. This means teams across the entire organisation need to be flexible and focused, while prioritising constantly around shorter planning cycles. At the same time, transparency is key, particularly around objectives, activity, and achievements.
Crucially, any customer-centric organisation that is serious about agility and innovation needs the right technological ecosystem in order to leverage the correct data, better streamline processes, and create a robust test-and-learn environment. This ecosystem moves beyond simply implementing a set of tools but is about unifying development and operations, offering cross-functional modes of working to get to market faster.
Changing for the better
Digital transformation never ends at simply purchasing software. Nor can the transformation problem be solved by identifying the change management strategies that help respond to these new conditions. Instead, organisations must focus on how these strategies are implemented. Tapping into organisation-wide ideas and talents, businesses must factor in the social dimension of strategic change implementation. Handling staff resistance and the power play that exists behind the scenes between departments, like IT versus marketing, must be addressed through collaboration.
Ultimately, change management is not a last-minute, quick-fix solution for a project that isn't progressing as planned. When properly understood and applied, change management is the key enabler for successful change in a time of digital transformation.
The pace of technological change is accelerating, and leaders in every industry are paying attention. CMOs in particular face a vast set of alternatives for gaining digital advantage and many the effects of digitisation manifest themselves in how organisations chose to act on innovation, collaboration, productivity, and borderless thinking.
However, none of this is achievable without the right investments in technology and software to supercharge organisational change and achieve return on innovation. As organisations proceed with transformative processes and better understand the impact of digital, marketing leaders should be looking for opportunities to iterate and improve.
Andy Pattinson is managing director ANZ at Seismic.
–
Further reading
–
Image copyright: tsxmax © 123RF