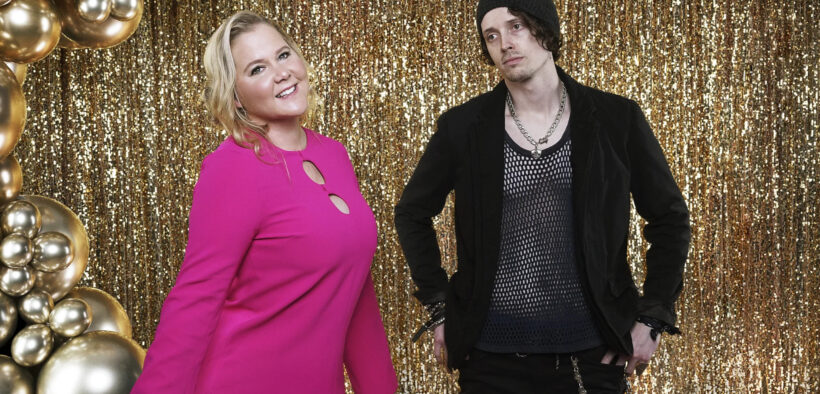 Google Pixel appeals to the pettier side of audiences with its latest Super Bowl ad, '#FixedOnPixel', released ahead of the big game next week.
Featuring cameos from comedian Amy Schumer, NBA athlete Giannis Antetokounmpo, and musician Doja Cat, the 90-second spot demonstrates how the average user can use a Google Pixel 7 to edit their photos.
#FixedOnPixel begins on a sentimental note with a slideshow of family and party photos, soundtracked by an orchestral version of Unchained Melody. 
"For years, our phones have captured our memories," reads text appearing on the screen.
"Now it's time to fix them."The tone takes a turn with a record scratch and the sudden blast of Missy Elliott's We Run This. Schumer, famous in part for comedy that draws on her dating history, brings the age-old act of cutting an ex out of a photograph into 2023 with the Pixel's eraser tool. Meanwhile, Antetokounmpo deletes evidence of him getting dunked on, and a Doja Cat fan unblurs a hurried selfie with the singer.
"The ad continues our longstanding tradition of demonstrating the helpfulness of Google's products and technology to solve real problems – whether they're big or small," says Google's vice president of U.S. devices and services marketing Daryl Butler.
The ad brings Google Pixel's photo capabilities to the fore at a time when smartphone companies are focussing on their camera capabilities to compete for consumer dollars. 
#FixedOnPixel is set to play during the game next week and joins a host of Super Bowl ads being released early. 
Watch other Super Bowl LVII ads that have been released early.