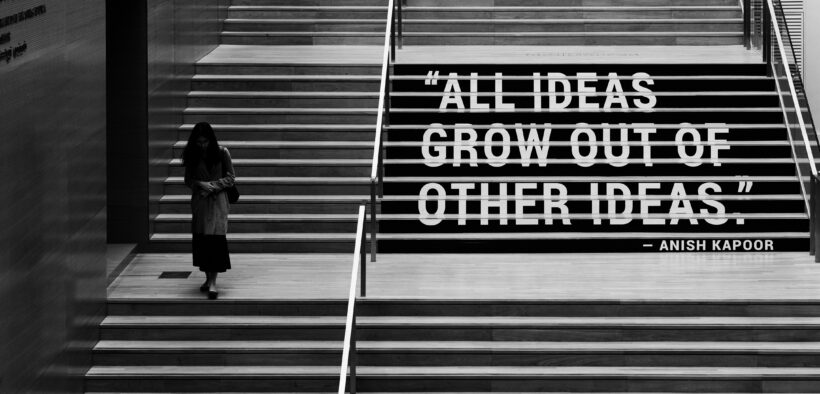 New year, new trends, same contributor. For the past eight years, I've had the opportunity to predict the trends that will shape the social and digital space in the new year for Marketing Mag. You can read all my previous predictions right here: 2016, 2017, 2018, 2019, 2020, 2021 and 2022. 
This article is an accumulation of the 1000s of reports, documents and articles that I've read throughout the year. Saved in my aptly named, trend folder, by the time the new year rolls around I'm set to review what the year in social and digital looked like so that I can get a good gauge on what the new year will bring. Looking back at what I've predicted over the past few years, my process seems to work well, so here we go again. 
As they say, some things just sound better in French, so let's put it this way, last year the Social Media space was an absolute 'Spectacle de Merde'. It was one of the most disruptive years we've had for a while. More than 140,000 tech workers including those working for the most established social and digital platforms lost their jobs, Facebook coped with a massive exodus of users, saw a steep decline in advertising dollars and its heavy investment in the Metaverse cost the business billion of dollars, Elon Musk took over Twitter in a $44 billion surprise bid to run the app to the ground and TikTok's raging success saw Instagram mimicking every element they could and losing the original essence of the app. And those are just a few… 
But it wasn't all doom and gloom, new social apps popped up offering a fresh take on what a social platform could offer. BeReal, where users are invited to post one unedited photo a day of themselves at a randomised time set by the app, saw exponential growth. And we saw the introduction of a social-for-good platform in the launch of WeAre8, a social app promoting positivity and kindness where users can opt-in to watch ads and get remunerated for it or simply donate to the charities of their choice. Messaging apps like WhatsApp, Discord and Signal saw a surge in traffic as people craved more of the social connection traditional platforms have left behind. 
So with 2022 being such a spectacle de merde, what does 2023 have in store? Let's have a look:
#1. Social Commerce will reach new heights
Social commerce, defined as the practice of using social media platforms to purchase products and services directly within a social platform or by clicking links within the apps leading to the retailer's product page to complete the purchase, is expected to become even more prevalent in 2023. 
A recent study by Accenture revealed that the current $492 billion social commerce industry is expected to grow three times faster than traditional e-commerce to reach $1.2 trillion by 2025. This growth is predicted to be mainly driven by Gen Z and Millenials, a mobile-first demographic when it comes to shopping. 
Australians have already largely embraced Social Commerce, with approximately 6 million people in the country (aged 14 and older) already purchasing goods via a social network. This represents over 30 percent of all internet users, one of the highest rates in the world – which makes Australia rank third globally after China and the US when it comes to Social Commerce adoption. And it makes sense. With consumers spending more and more time across social apps, social commerce offers them a convenient way to shop. 
Social media platforms are quickly working to integrate more commerce features and payment systems to facilitate a seamless experience for users to go from product discovery through to check-out without leaving their app of choice.
Social Commerce is not only benefiting big businesses but small businesses, creators, influencers, and any other individual keen to sell to an audience in just a few clicks – resulting in a paradigm shift between long-established brands and newly created brands. 
Indeed, according to the same study by Accenture, 59 percent of social buyers mentioned they are more likely to support small and medium-sized businesses through social commerce than when shopping through e-commerce websites and 44 percent are more likely to buy a brand that they have not previously encountered.
Large, medium or small, all brands who want to capitalise on the power of social commerce will need to consider both the tech, process and content that fuels the approach. Social commerce is heavily driven by a 'shopper-tainment' element including experiences such as livestream shopping which I covered in last year's predictions, virtual tours led by AR/VR technology or even gaming, making it fun and playful to shop online.
#2. Everyone will be shopping retail media 
Experts are unanimous, retail media is considered to be the new wave of digital advertising.
According to a study by WARC, Retail media is now the fourth-largest advertising medium in spend, surpassing other traditional advertising sources such as streaming, publishing, out-of-home and cinema and audio. The global advertising spending in retail media is expected to increase by 10.1 percent in 2023 to reach a total of $121.9 billion – something that local start-up Zitcha is keen to capitalise on by helping brands and retailers realise the full potential of this format. 
Retail media refers to the use of a retailer's own channels, such as their physical store, website, social channels or email database to promote a brand's products and services to customers. Retail media is a powerful tool as it allows brands and retailers to target specific customers with personalised messaging at a specific moment of their purchase lifecycle and to track the effectiveness of their campaigns with greater depth than other traditional media channels.
The main benefit for advertisers is the opportunity to reach a specific audience based on customer needs, purchase history and patterns, in addition to any demographic profiles. Amazon and Walmart are leading the way in the US and integrating more features and functionalities. 
As a matter of fact, Walmart recently announced that it was partnering with both TikTok and Snap to enable advertisers to buy popular ad formats from these platforms including in-stream ads on TikTok and image, AR and e-commerce ads on Snap. Walmart can now offer advertisers the opportunity to utilise these ad formats and leverage everything that the retailer knows about shoppers for targeting and measurement strategies.

With the Apple iOS privacy changes, the cookieless future and the rising cost of advertising across social and digital platforms such as Meta and Google, retail media offers a perfect opportunity for brands to target their audience in a controlled environment owned by the retailer, where users have opted into and in a potentially more cost-effective way. 
Considering the importance of social proof in the user's purchase journey, user-generated content, rates and reviews and influencer content could play an important role in the retail media environment. This will be a big opportunity for brands to be smart about how their social and retail strategies work together to form a powerful duo for business growth.
#3. Generative AI levels-up… everything
Generative AI and the famous chatbot developed by OpenAI called ChatGPT have been the talk of the town since its release at the beginning of December. To put things into perspective, it took less than two weeks for ChatGPT to reach a million users, and this is only the beginning. 
As ChatGPT would put it so eloquently:
"Generative AI is a type of artificial intelligence that is able to generate novel and original content. It does this by using machine learning algorithms to analyse patterns and structures in existing data, and then using that information to generate new, previously unseen content that is similar in style or format to the data it was trained on."
Generative AI tech such as ChatGPT, Midjourney or Tome is going to disrupt the marketing sector, tech, product design, creative industries (such as art, music and literature) education and healthcare in a big way. 
Indeed, by using these tools marketers can automate market research, create keynote presentations about a specific topic, write social media posts, blog articles and video scripts, optimise their ad copy, come up with their PPC keywords bidding strategy, automate their eCommerce product description as well as create images, memes, GIFs and other forms of visual content in just a few minutes. It's a game-changer.
In most cases, AI will make people better at content creation by generating content ideas based on popular content, proofreading and fine-tuning their copy to resonate with their audience further. Thanks to the efficiency brought on by these tools, marketers will then be able to concentrate their efforts on more strategic tasks and give some of the most tedious ones to AI. The dream of all marketers in a way. 
Of course, there are limitations, for example, ChatGPT might not always come up with the most accurate responses to your questions or won't necessarily be up to date with the latest developments about a certain topic but this is only a matter of time before all these issues get fixed. 
Who knows, next year ChatGPT might help me predict what social media has in store for 2024 or even write this article altogether?! 
#4. Fake content falls flat
Back in 2021, I predicted that 'Low-fi and participatory content' would continue to rise. That was very true for 2022 and it will continue in 2023 and beyond. 
Long gone are the days of heavily polished images populating our social channels. The rise of apps like TikTok, BeReal or WeAre8 is testimony to the fact that users are craving more authentic content that allows them to see beyond the cookie-cutter approach and get an inside look into the lives, processes and workings of brands and influencers alike. 
Interestingly these apps have also limited or have non-existent filter functions. This is great news considering the negative effects that appearance-altering filters can have on people's perceptions of themselves, leading in the worst cases to an increased risk of depression, anxiety and self-harm. So although these filters are still heavily used, the rise of more honest, transparent and real content across apps is a step in the right direction.
Let's be clear, raw, unpolished content doesn't mean boring or low-quality, in reality, it suggests the exact opposite. Content ideas need to be brilliant, offer something new, tell an interesting story and show a new side to the brand or personality so that it doesn't solely rely on expensive equipment or high-end production bells and whistles to resonate with users and make the content engaging.
Easier said than done, to create these expected effects, marketers need to have a thorough understanding of their audience, including but not limited to what they say, what they search for and what makes them tick. It also means that marketers need to know what's trending or topical so that they can leverage opportunities organically and quickly when they are a fit for the brand. 
Authentic content doesn't start and stop once the post goes live, it continues into community management. Marketers need to consider how the brand personality feeds into the customer service and community engagement tactics they're using across their social media channels. These conversations with your consumers are the perfect space to humanise your brand further.
#5: The circle of influence is evolving
As we know, 88 percent of consumers trust user reviews as much as personal recommendations. Consumers are seeking out content that is created by people like them, rather than impersonal entities or top-tier influencers that they now know are not always using the products they promote. 
One of the largely untapped resources by brands to create content has been the workforce. Businesses are realising that leveraging employees is a cost-effective way to create authentic and relatable content. Smart brands are investing in training programs to help employees get clued up in the social space, become better at content creation and promoting their personal brand, all of which can benefit the brands they work for. 
There have been multiple examples of brands tapping into their workforce to create content, including the most notable ones being BWS with their Insider Initiative and Woolworths appointing their in-store team member Liam Kirley as TikTok Content Coordinator at the back of his success on his own TikTok channel depicting the life of a Woolies employee.  
Interestingly, even platforms are moving in that direction. Gyanda Sachdeva, LinkedIn's Vice-President of Products, recently announced at their B2Believe conference that companies will soon be able to boost individual's posts via their LinkedIn Company page, with their permission.
Besides employees, brands are also looking into new types of influence including their existing brand advocates and customer base.
Building an affiliate program is the way to go to do this well. It's as simple as rewarding your loyal customers and brand advocates in exchange for the content they create, documenting their experience with your brand, and potentially the sales that they might generate. Ultimately, it's about turning your user-generated content (UGC) into a cash machine for both your business and the users posting on your behalf.
Platforms such as Duel, Bounty or Kale are the perfect platforms to help marketers start their affiliate marketing efforts at scale while also capitalising on building their first-party data strategy with a loyal customer base. Win-win all the way. 
That is all for my predictions this year. Hope you got to learn a thing or two about what the future holds. What are yours? Keen to get your thoughts.
Amaury Treguer is the co-founder at Bread Agency.