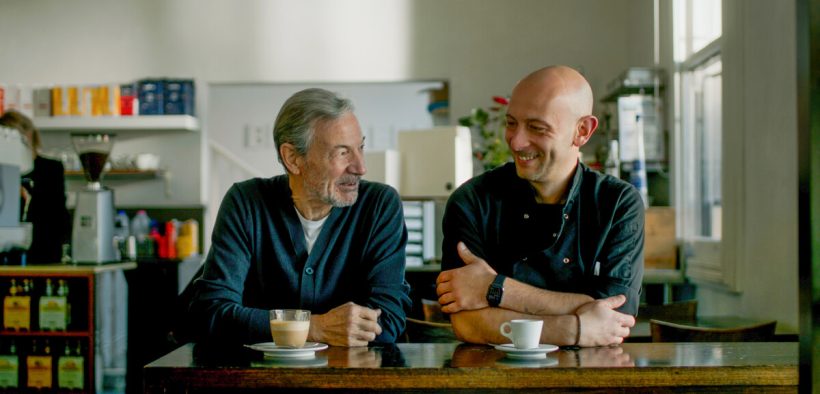 Rathdowne Street is the gem in inner-northern Melbourne's crown and a new short film celebrates the small businesses helping the area thrive.
Australian fintech business Zeller has released a short film today exploring the layers of Rathdowne Village's history through the stories of five businesses, demonstrating the importance of small businesses in the everyday lives of Australians.
The businesses, people and stories behind one of Melbourne's favourite streets speak to the rich cultural tapestry of the city with the legacy of post-WWII immigrants from Italy having made significant contributions to the area.
It is the first film in a new series to be produced by Zeller and is being promoted with an extensive local area marketing campaign throughout Melbourne's inner north.
Mother-and-son duo Connor and Vanessa Cunliffe run the bustling Fledgling Espresso, an all-day breakfast cafe where coffee is the hero. The film shows entrepreneurial barista Connor and his supportive mum in their element.
"I've never witnessed such a wholesome little community and everyone knows everyone," Connor says.
Small businesses thrive in tight-knit Rathdowne Village community
Family-run establishments are a common thread, with designer consignment store Love it Longer operated by sisters Guilia Ferrari and Mattia Hunter Ferne and their mother Armanda Hunter. Nestled above Siciliian pasticceria Biscotteria, the sisters say the smell of freshly made Italian biscuits wafts into their intimate store which offers a shopping experience they describe as "all about connection".
Colombian restaurant La Tonada is run by siblings Naida and Naid Asconio who immigrated from Colombia and opened the Latin-fusion restaurant in 2019. They say the business is a chance to celebrate the food, culture, language and music of their native country.
Director of growth at Zeller Joshua McNicol says the film highlights an area where business is not just transactional, but conducted with a deep care for the community they serve.
"Our team was inspired by these five amazing businesses and the people behind them, and saw this as an opportunity to share their stories and demonstrate how family and community can intersect to create opportunities for businesses to thrive," he says.
Formed in 2020, Zeller provides financial technology to businesses which allows them to integrate their banking to accept payments, manage financials and pay recipients quickly. The company has positioned itself as a rival to Square.