Saul Betmead de Chasteigner
Chief Marketing Officer, United Nations World Food Programme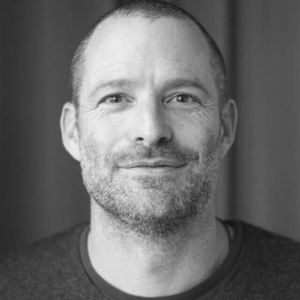 Saul has recently made the transition out of the agency world to be the most senior marketer at the United Nations World Food Programme, the world's largest humanitarian organisation. His objective is to create a brand worthy of the amazing organisation, its impact and its people.
Prior to joining the UN, he was Chief Strategy Officer for VMLY&R in EMEA and CSO WPP special projects.
At VMLY&R he sat on the Global Executive board, Global Creative Board (the only strategist to have a permanent place) and Global Strategy Board.
He co-authored the 2016 D&AD, Multiple Cannes Grand Prix winning McWhopper idea for Burger King, the 2015 Cannes Media Grand Prix, Global WARC Innovation winning 'Red Light' idea for Vodafone Turkey, and most recently the Cannes Glass Grand Prix 2019 & Cannes Titanium 2019 winning Last Ever Issue, Gazeta.pl.
2019 also saw him give his first TedX talk, where he explored 'What makes a great idea?', graduate from Oxford University with a Masters in Strategy & innovation and marry the love of his life (hence the slightly unwieldy new second name).
Born and bred in Cambridge UK, he also spent many years living in Australia, where he was the Captain of the Australia's North Bondi Surf Lifesaving Club, the largest volunteer surf lifesaving club in the world, and was New South Wales Champion Lifesaver on three different occasions (which he admits is a little strange for an Englishman). He received a personal commendation and Australain citizenship from the Australian Prime Minister for his contributions to the community and the Lifesaving Movement.