Sophia Bazile
Independent foresight researcher and Founder of FLYP (Futures Literate Youth and Professionals)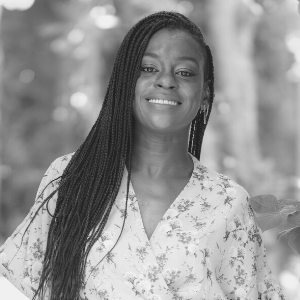 Sophia Bazile is an independent foresight researcher and Founder of FLYP (Futures Literate Youth and Professionals), a boutique coaching and consulting agency focused on "flipping the script" – that is, leveraging the potency of powerful narratives to execute mission-driven life, academic, and business strategies.
FLYP is especially committed to expanding futures thinking and foresight capacities among systemically under-represented and marginalized groups. With a deep background in education, her work as a Purpose and Impact Coach is largely focused on advocating for and galvanizing a more conscious and conscientious youth. This is well-complemented by guiding organizations to be more intentional and effective in their approaches to various social justice issues.
As a first-generation Haitian-American who has lived in Latin America, the Middle East, China, and Southeast Asia, Sophia was moved to contribute to Black Futures research around experiences and perceptions of "blackness" in a global context. These days, you can find her in Indonesia appreciating the relative quiet and stunning beauty of Bali. When taking a break from her work on various research and consulting projects, she enjoys reading, memoir writing, adventuring around the island, and delving deeper into her own spiritual journey.