Universal charm – Unilever brand profile
26 December 2011
6 min read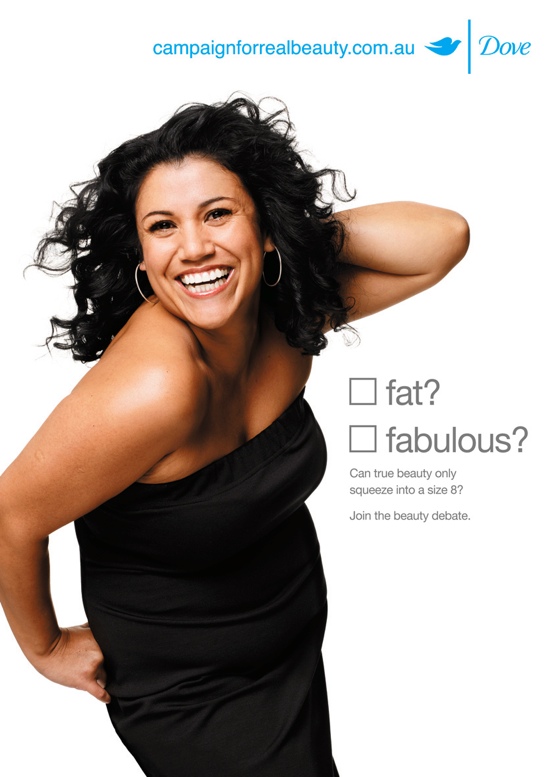 This feature first appeared in the September 2010 issue of Marketing magazine.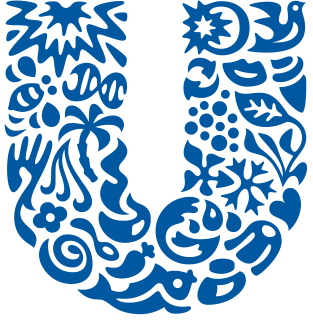 From pioneering welfare capitalism, to alleged objectification and discovering real beauty, Matt Granfield sees the world through Unilever's all-seeing eye.
"The headless, pumped-up strippers that populate the Lynx site take us right back to the 1970s in terms of the way they commodify women's bodies. They are as unenlightened as any I have seen in a long time."
Lynx, of course, is the spray deodorant for teenage boys – it's one of Unilever's best-selling products and a source of Cannes advertising gold. The words are those of Dr Leslie Cannold – the ethicist, lecturer, author and feminist icon recently voted by The Age as being one of Australia's top 20 public intellectuals. They echo one of the most common criticisms against this Anglo-Dutch megabrand – that it does a lot of good marketing work with a lot of products, but, every so often, one brand drops the ball and lets the whole team down.
Unilever would point out that as a company it has a long history of good corporate citizenship and progressive attitudes towards women. Its very first product was a soap invented in the 1890s to "lessen work for women". Its recent 'Dove Campaign for Real Beauty' was launched to help widen the definition of beauty and offer a more diverse representation than the "stereotypical images that women and girls are bombarded with every day". It won hearts and minds the world over and the brand's support for eating disorder charity The Butterfly Foundation has garnered universal praise.
But a company with so many niches, so many markets and so many touch points can't possibly please all the people all the time. As well as Lynx and Dove, it owns Lipton and Domestos, Continental and Omo, Streets ice-cream, Jif surface cleaner, Flora margarine, Vaseline, about half of everything else that ends up in your supermarket trolley each week and a veritable tonne of overseas products you haven't even heard of.
Its products get used two billion times a day by more than 150 million people. Unilever's turnover is as big as Coke and McDonald's… combined. It consumes natural resources at a rate that would make BP blush. Surprisingly though, for a brand as busy as Unilever, there are few serious blights on its corporate report card. If it were a kindergarten student, it would probably get the principal's award for good behaviour (not to mention attendance – it employs 174,000 people in 100 countries). Apart from the odd bit of headless misogyny and occasionally ending up on the pointy end of Greenpeace's stick, Unilever remains reasonably controversy-free.
In fact, unlike some of its multinational, multibillion-dollar competitors and distant cousins, Unilever's problem isn't staying out of the news; it's getting noticed at all. It may be responsible for some of the most memorable advertising campaigns in Australia's history, its products may be ubiquitous; but as a brand unto itself, it has been largely unseen. Until now…
Marketing magazine speaks to Unilever Australasia chairman Sebastian Lazell and vice president of marketing David McNeil about the company's strategic direction, takes them to task on the accusations of sexist hypocrisy and unravels the threads behind some of the brand's greatest marketing campaigns.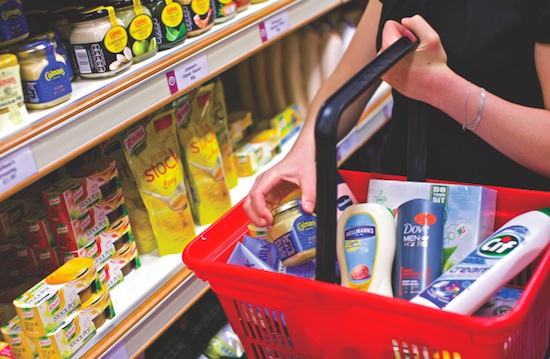 A brief history of Unilever
In the 1890s, British businessman William Hesketh Lever, founder of Lever Bros (the 'lever' bit in Unilever), wrote down his ideas for Sunlight Soap – a revolutionary product in an age where showers hadn't been invented, a bath was something you did on your birthday and electric washing machines were as common and as much fun as a trip to the dentist. His goal was "to make cleanliness commonplace, to lessen work for women, to foster health and contribute to personal attractiveness, that life may be more enjoyable and rewarding for the people who use our products".
William Lever was quite good at making cleaning products it turned out, and Sunlight quickly became one of the first globally marketed consumer commodities. Up until that point most soap was made from rendered beef fat, but Lever was using palm oil, which, apart from being better for lathering, also featured the convenience of not having to boil cows. Animal liberationists were few and far between back then and university students who would otherwise have arranged inconvenient demonstrations against cow-boiling outside the factory had more important things to campaign for, like women's suffrage, so the karmic benefits were somewhat lost at the time.
There were other pay-offs to using palm oil though: apart from being cheap, readily available and lusciously latherable, a tonne of palm oil smelled a hell of a lot better than a tonne of melting cow. Which meant people didn't mind working in Lever's factories as much. And not only did they not mind working in the factories, they were also open to the idea of living nearby.
Taking that into consideration, Lever decided to buy 56 acres of land near Liverpool and turn it into a Utopian worker village named 'Port Sunlight' (which, you have to admit, has a nicer ring to it than Williamlevertown). Between 1899 and 1914, 800 houses were built to support a population of 3500 people, along with a gigantic soap factory, a hospital, schools, a concert hall, an open-air swimming pool, church and a temperance hotel (Edwardian England speak for 'pub with no beer').
In building an entire town to support his enterprise, Lever's goals were "to socialise and Christianise business relations and get back to the office, factory and workshop that close family brotherhood that existed in the good old days of hand labour".
Port Sunlight was an exercise in profit-sharing, he said. Rather than hand out bonus cheques at the end of the year, he thought it was better to create a socially responsible, sustainable community that benefitted everyone.
"It would not do you much good if you send it down your throats in the form of bottles of whisky, bags of sweets or fat geese at Christmas," he wrote.
"On the other hand, if you leave the money with me, I shall use it to provide for you everything that makes life pleasant – viz nice houses, comfortable homes and healthy recreation."
Even the Government was impressed. At the opening of a recreation and dining hall for men, then Prime Minister William Gladstone was moved to declare that he had "found living proof that cash payment is not the only nexus between man and man".
The workers were happy too, although two years after the temperance hotel opened a referendum showed that 80 percent of villagers wanted it to sell alcohol and Lever reluctantly bowed to the wishes of his workers.
It seems a quaint and not entirely unfamiliar story – other leading industrialists of the time, such as Henry Ford, were also setting up welfare capitalism programs (Ford even had a 'Social Department' with 50 investigators who spied on workers and withheld their profit-share if they were caught drinking too much or gambling). And while these early ideals of conservative labour Utopia seem archaic – Orwellian even – they played an important role in shaping the corporate philosophy of the organisation, one which is centred on social awareness and environmental sustainability being a key to profits.
The philosophy works now – in 2010 the company has an annual turnover of around AUS$60 billion – and it worked back then too. Lever Brothers was raking it in. By 1900 the company had added the Lifebuoy, Lux and Vim brands to its line-up and subsidiaries were set up in the US, Switzerland, Canada, Australia and Germany. By 1911, palm oil plantations had been set up in the Solomon Islands and Africa and the next couple of decades saw Lever Brothers buy out other major European soap makers, including Pears.
In 1930 Lever Brothers merged with Dutch food company, Margarine Unie (one of the world's other biggest users of palm oil) and became Unilever.
As one of the world's first 'modern' multinational corporations, Unilever certainly had a strange mix of product lines. Soap and margarine go together about as well as Jif and Continental instant mash. But it was this diversity that provided a platform for growth. Over the next few decades the company branched out even further, buying and diversifying. In 1959, Unilever acquired McNivens ice-cream in Australia followed by Streets and Sennitts. In 1963, the business acquired Rosella Foods. Five years later the John West operation began in Australia and in 1971 Unilever acquired Lipton Tea. By 1980 soap and margarine accounted for just 40 percent of profits worldwide.
In 1989, the home and personal care businesses of Lever & Kitchen and Rexona merged in Australia to form L&K: Rexona, which later changed to Lever Rexona. In 2000, Lever Rexona merged with Unilever Foods to form what is now Unilever Australasia. The brand is notoriously shy on revealing exactly how much money it makes in this country, but if you remember the fact that its global turnover is roughly equal to that of Coke and McDonalds combined, you can start to get a sense of the impact that it has in the marketplace.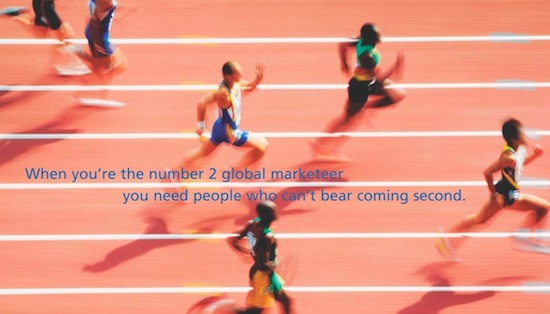 The Unilever brand
Unilever's corporate philosophy is this: "We help people feel good, look good and get more out of life with brands and services that are good for them and good for others."
Australasian vice president of marketing David McNeil says the company philosophy hasn't changed much over time and, despite the huge number of brands in its portfolio, the core values can be distilled into a simple ideal.
"Unilever as a company has got a pretty simple message that it's taking to people: as a company we believe we can help to create a better future every day for everybody," says McNeil."We're a food company and a home and personal care company. We're in 120-plus countries around the world, and have been for so long that we're best placed to be able to make that promise to society, and that's what we believe we're in business to do, and that's what our products are all collectively aimed at accomplishing."
Unilever Australasia chairman Sebastian Lazell recognises that although most Australians have long known the brand's trademarks, including Lipton, Rexona, Lynx and Streets, an overall understanding of what the Unilever brand stands for has traditionally been much more limited.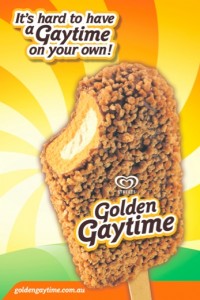 "Unilever has had a fantastically long heritage in Australia. It's been in this country since the very end of the 19th century and is linked to some of the strongest brand offerings within Australian consumer life," says Lazell.
"However, one of the things we recognised was that very few consumers could actually piece brands they knew and loved together and link them to a company."
McNeil says that to address the issue of overall Unilever brand recognition, the company had to take a more direct approach to marketing itself as a group. The most obvious embodiment of that strategy was an action as simple as putting its trademarked 'U' logo on product television commercials.
"Unilever is transacting with consumers or having engagements with consumers two billion times a day around the world; it's just an arithmetic truth of the number of countries that we're in, the number of products that we sell and the number of consumers that are purchasing and using those products.
"The view was that with those two billion occasions, because we are doing a lot in the area of nutrition, in hygiene and so on, that you add up all of those two billion occasions around the world, and Unilever is in the rare position of any other company to take all of these little actions and add them up to a very big global difference.
"But what we found in many countries around the world, including Australia and New Zealand, is that consumers' familiarity with the products that make up the Unilever company was not very well-known at all, and so the capacity for consumers here to have a number of small actions adding up to a big difference was being hampered by the fact that Unilever was seen and known as a company, but not as the parent of so many popular brands," continues McNeil.
"One of the initiatives we've been doing since March is tagging all of our television commercials with a little brand sign-off, a Unilever brand sign-off, that is intended to just slowly make consumers aware that each of these different brand propositions are brought to you by the one place, and so if they care to check the packaging on our different products, and want to make a bigger difference with these small actions, then they know where to do that."At the moment, it's restricted just to our TV commercials, but over time our intention is to build consumers' awareness of the association between our brands and Unilever."Just like the company itself, the Unilever logo is a unified pastiche of products that combine to create a strong brand identity built around sustainability and social responsibility.
The company calls it "an expression of vitality, which is at the heart of everything we do". Each icon within the logo represents an aspect of the business and "shows our commitment to adding vitality to life".
Highlights and memorable campaigns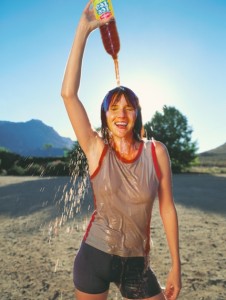 Unilever is currently the eighth biggest media spender in Australia and the second biggest in New Zealand. If you've watched TV or driven down a highway in the last 100 years, you'll be familiar with its ads.
Universal McCann does all of its media buying and planning, and it's a relationship McNeil says is "very happy" and "very collaborative". When it comes to above the line creative work though, it typically shuns the big global advertising agencies in favour of half a dozen or so key below the line and digital partners, which are used to deploy the marketing communication strategies that are, for the most part, developed overseas.
Speaking about his favourite Australian campaigns of the last few decades, McNeil says there are a few clear standouts, including those for Paddle Pop, Magnum, Lynx, its laundry detergents and, in a sign of the times, a Facebook page for ice-cream brand Bubble O' Bill, which was started by a fan.
"From a local base, I think one of Unilever's most successful exports has been Paddle Pop," says McNeil.
"Paddle Pop is a brand that was invented in Australia around 55 years ago and it has continued to be a very, very popular ice-cream brand in Australia for generations of kids and adults alike. It was born and bred in Australia, but is now in 20 countries around the world and is fast becoming one of the most popular brands in Asia and in parts of Europe.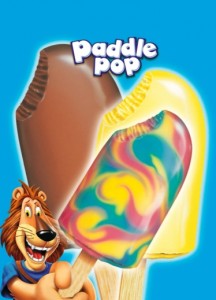 "The Paddle Pop Lion has been linked with the brand almost since its inception and the Lick-a-Prize consumer promotion started in Australia and has been [run] on and off for the last 25 years. It's something that the team here came up with, and is now a cornerstone of kids' ice-cream for Unilever around the world.
"Another one also in ice-cream is the Magnum brand, which was developed in Europe, but a campaign run around 10 years ago called 'Magnum Seven Deadly Sins' originated here by the marketing and R and D team locally," continues McNeil. "It quickly became the most successful ice-cream campaign ever run within Unilever in terms of sales. It ran in several countries in Europe in particular, but it was an idea that was born and started here in Australia."
When it comes to sustainable business strategy and marketing combining, McNeil says one campaign that was probably less recognised from a public point of view was Unilever's commitment to reducing the size of its detergent packs.
"Last year, on all of our laundry detergents, we started an industry-wide campaign to cut in half the size of the boxes and the amount of products and chemicals necessary to use in people's laundry detergents with our Omo and Surf brands. That created a groundswell of change last year for good in terms of the reduction of trucks that are used, reduction of chemicals that are used and the reduction of packaging materials that are used," he says.
"We went from a box that was one kilogram and reduced it by 50 percent, down to 500 grams, and still provided the same cleaning power for consumers. That degree of reduction all in one go was the most extensive that we've seen around the world."
Universally changing laundry detergent packaging sizes around the globe was obviously a massively complex logistical process for Unilever and the environmental effects have been far reaching. However, McNeil says one of the most interesting changes to take place in his world in recent times has been the use of social networks in marketing strategy. One brand in particular, Bubble O' Bill, has become huge on Facebook – taking everyone by surprise.
"We've been using social media and social networking sites as part of our marketing quite extensively in the last three years as a way for us to be able to have a dialogue with consumers on a cost-effective basis about brands in our portfolio that haven't necessarily enjoyed big budget advertising spends.
"Bubble O' Bill, for example, now has 540,000 friends – making it, I'm led to believe, the number one branded Facebook page in Australia. And it's been growing at nearly 100,000 fans every few months. It just seems to be rising and rising, and that's without us really doing much of anything.
"It's just grown organically. The page was started by this one fan, this guy who just loved Bubble O' Bill and then eventually we caught wind of the popularity that he was building and decided to get in behind him and to try and help out a little bit by being more active ourselves and helping the page along.
"But really, there's very little money being directed that way from us. It's just a lot of conversation, which incidentally is, culturally within my team, becoming a very important source for us to do consumer research, to just watch and listen to the conversations that are happening and to pick up things about our products and our brands that people are saying. It has proven to be hugely insightful for my team and me."
McNeil says he was surprised an ice-cream brand "in the middle of the pack" in terms of sales garnered such a following on Facebook, but he is being deliberately careful not to try and 'fix what's not broken' by messing around with the Facebook page too much.
"It definitely floored us that there could be anywhere near the following that it's become; that's been completely unpredicted," he says. "But I think marketers have to think very carefully about helping and, in an effort to try and accelerate something that has a steam of its own, I think we in marketing can also get in the way. So my position on Bubble O' Bill is that there are a lot of people out there enjoying the freedom to have the conversations that they want in the way they want it to happen, and we're just pretty happy that that's going on, and for now that's about as far as we plan to push it."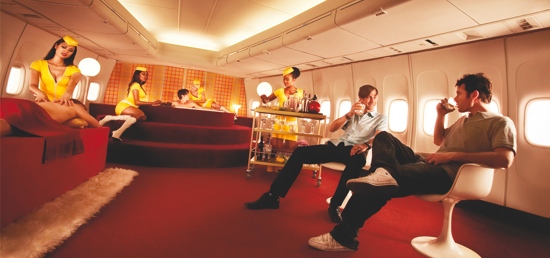 And the prize goes to…
In terms of advertising awards, Unilever has a reasonable trophy cabinet, but McNeil says one of his favourite award-winning Australian campaigns was one that ran in 2005 for Lynx.
Titled 'LYNX Jet', it was an integrated campaign that envisioned an airline run by the brand, with an emphasis on 'personal' customer service and a unique sort of inflight entertainment, which included attractive, scantily clad female cabin crew spanking, pillow fighting and hula-hooping. The campaign ran in print media, television, ambient and direct channels, and at one stage involved the leasing of Jetstar aeroplanes flying to the Gold Coast for schoolies week, complete with hot hostesses in yellow uniforms.
The campaign generated more than 260,000 unique visitors to the LYNX Jet website and, according to advertising agency Lowe, generated a 14.2 percent increase in market share, bringing the brand up to a dominating 84.5 percent. It also won the Grand Prix in the Cannes Media Lions, along with two Gold Lions in the Lions Direct awards and a Promo Lion in the sales promotion category. You can watch Lowe's case study on the campaign at www.vimeo.com/12758394.
Dove versus Lynx
They say that with great power comes great responsibility and, in Unilever's case, its global dominance puts a massive weight on its shoulders. As a company with a long, proud history of social and environmental goodwill, it takes its mantra of creating "a better future every day for everybody" quite seriously. William Lever's philanthropy in Edwardian England was noted globally, and in 2010 the senior executives still sing from the same song sheet (even if the words are no longer hymns).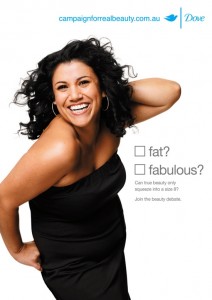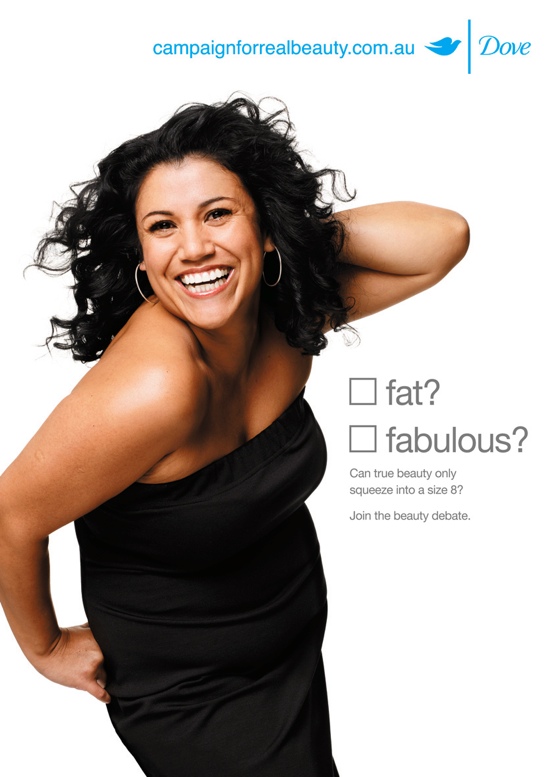 Dove's 'Campaign for Real Beauty' is perhaps Unilever's best-known societal changeprogram. To quote the Campaign for Real Beauty website: "The Dove Campaign for Real Beauty is a global effort launched in 2004 to serve as a starting point for societal change and act as a catalyst for widening the definition and discussion of beauty. The campaign supports the Dove mission: to make more women feel beautiful every day by widening stereotypical views of beauty. The brand's commitment to the mission starts with using real women, not professional models, of various ages, shapes and sizes to provoke discussion and debate about today's typecast beauty images. Employing various communication vehicles, including advertising, a website, billboards, events, a self-esteem fund and more – the campaign invites women to join in a discussion about beauty and share their views with women around the world."
Perhaps the most well-known execution of the campaign was a 2006 viral video entitled 'Dove Evolution', which showed an 'ordinary' woman being made up and Photoshopped to look like a supermodel on a typical fashion billboard. If you haven't seen the video, search YouTube for 'Dove Evolution' – you'll be the 11 million and somethingth viewer.
The video has won numerous awards, including two Cannes Gold Lions, and the program has drawn near universal praise from body image groups, including Australia's own The Butterfly Foundation, which receives support and funding from the 'Dove Self-Esteem Fund'.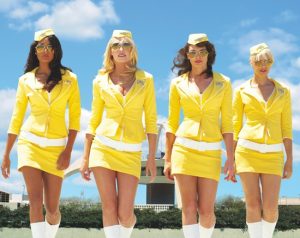 The campaign has also, however, garnered strong condemnation from marketing critics, academics and women's rights groups for its apparent hypocrisy. Virtually no one thinks the campaign has been a bad idea, but the criticism is that it's hypocritical of Unilever to claim that it is trying "to make more women feel beautiful every day by widening stereotypical views of beauty" in one program, while at the same time parading scantily clad models around in television commercials, websites and magazine ads for its Lynx brand.Dr Leslie Cannold is a leading ethics academic and women's rights author. She cites 'The Lynx Effect' campaign website (http://lynxeffect.com.au), which features multiple images of headless bikini models and a section where members of the public can write their name on a model's bare cleavage, naked thighs or stomach, as a standout example of hypocrisy. She also questions whether or not the company's intentions with Dove are truly world changing, or just a disingenuous way to make more money.
"I think we always need to be cynical about the motivations of pro-social corporate activities. The raison d'être of business is to turn a profit, and it is therefore fair to assume that most of what corporations do is intended, directly or indirectly, to achieve that aim," says Dr Cannold.
"The Lynx ads suggest we have good reason to be cynical about the Dove ads, and accompanying fiscal support for positive body image programs. If Unilever is willing to ruthlessly exploit the headless bodies of women to sell Lynx, why should we believe the Real Beauty campaign is anything other than a cynical attempt to exploit community dismay about such exploitation to serve its bottom line.
"The Lynx ads give us good reason to think, in other words, that the only reason Unilever is taking the Real Beauty line is because it's a good way to sell product to women, not because they really care that young women come of age with positive body image and self-esteem.
"The headless, pumped-up strippers that populate the Lynx site take us right back to the 1970s in terms of the way they commodify women's bodies. They are as unenlightened as any I have seen in a long time and could not form a sharper contrast with the right-on ideas that permeate the Real Beauty campaign.
"I challenge Unilever to explain how these images are in any way different to those condemned in the Real Beauty campaign. How they are not part of the advertising onslaught that the Real Beauty campaign condemns for pressuring girls and contributing to their unrealistic ideal of beauty and their unhealthy belief that unless they look like a supermodel they have little to offer men or the wider world," adds Dr Cannold.
And she isn't alone in her criticism. Rachel Hills is a journalist, blogger and widely-published freelance writer, specialising in social analysis. She also feels that Unilever's Lynx commercials are a step back in time, and anything but the "starting point for societal change" the company preaches in its Campaign for Real Beauty.
"[They] play into women's body insecurities," she says. "But they do it in relatively subtle and complicated ways. It's not about the fact that these women are beautiful, or even that they're sexualised. It's about the way they perpetuate the idea that women have to be attractive in order to be valuable, and that they have to be attractive in a very specific, narrow way.
"Interestingly, I think this is something that impacts young men as much as it does young women. You rarely find someone with a narrower definition of what's attractive than an insecure teenage boy – and I think this in turn magnifies young women's insecurities. A lot of teenage girls think the only way they can be attractive or loveable is if they're very, very thin."
But Sebastian Lazell defends Lynx's advertising approach, saying, "We have to respond to a direct need of different target audiences, and clearly the consumer of the Dove brand and the user of the Lynx brand are very different individuals, and therefore need to be addressed in different ways.
"What I think is interesting and unites them is that they both address some inherent potential insecurities or uncertainties, whether you're talking about young women for whom self-esteem can be further enhanced by recognition that all those female bodies and faces that are seen throughout the beauty industry may not reflect reality, and that they should be more confident and comfortable with themselves. Or, the young teenage boy who is deep down, an insecure and unconfident adolescent who, to become a strong and confident individual going forward, does sometimes need a little bit of help and support – and that's where Lynx body sprays come in.
"They are different target audiences. Our job is to appeal to them in different ways, and in both cases we believe we're doing a good thing for self-esteem and self-confidence. We actually understand from the work we do with young women that they are in on the joke, and actually see us as helping the guys along. It's so exaggerated and extreme in terms of what it's putting out there, that it is understood to be what it is, which is light humour. If anything, the stereotype that is being kind of poked fun at is the somewhat unconfident and gawky young adolescent male."
Pushing aside the opinions of chairmen, marketers, feminist academics and bloggers, prominent Sydney Twitterer and creative strategist for Jack Morton Worldwide, Katie Chatfield, perhaps puts it better than anyone when she sums up the argument in fewer than 140 characters with this succinct observation:
"Is it impossible to believe that women understand the impulses of teenage boys? And not hate themselves or the boys for it?"
Whichever way you look at it, Unilever shows no signs of changing the way it markets either its Lynx or its Dove products. Clearly both methods are working and whatever criticism it is attracting in this arena isn't ruffling enough feathers for the brand to consider any about-faces just yet.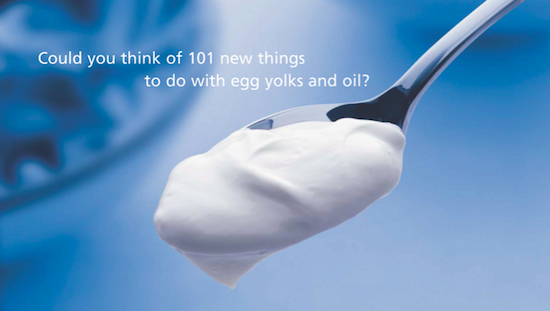 Greenpeace, palm oil and the future of Unilever
Of course, Unilever may be happy to stand tall in the face of academic criticism in the beauty arena, but when it comes to serious questions about how company practices are affecting the environmental sustainability of the fourth most populous nation on earth, and the accuser is Greenpeace, it's a completely different ball game.
In 2008 Unilever was targeted by Greenpeace UK and was criticised for buying palm oil from suppliers responsible for causing significant deforestation in Indonesia. As a founding member of the Roundtable on Sustainable Palm Oil, the company quickly responded by announcing a plan to obtain its palm oil from sources certified as sustainable. It was a turnaround that was hailed by critics and the company was eventually praised by Greenpeace on its decision. In April 2010, Unilever topped the World Wildlife Fund's (WWF) palm oil buyers' score card for being the number one business in Australia when it comes to adopting sustainable palm oil practices.
Lazell explains the problem and admits that although "from time to time [Greenpeace] may well bring something to our attention that we had missed", he contends that it was Unilever's sustainable approaches to agriculture as a whole that were the real story.
"By 2004 Unilever had actually already set up, as a founding member – with a number of other institutions, including NGOs (non-government organisations) like the WWF and Oxfam – the Round Table for Sustainable Palm Oil, which recognised the need to engage with the palm oil growing industry in Indonesia and Malaysia, and move to more sustainable practice," he says.
"This was three to four years I think before the specific Greenpeace intervention. Now, do we, as I think we said at the time, credit and acknowledge the value that can be made from time to time where somebody intervenes and goes, 'Have you seen what this particular supplier is doing?', which maybe our audits and our scrutiny hadn't picked up. We appreciate that, and we take extra action. But we were four to five years down the path of the sustainable palm oil drive before that particular intervention.
"We're also constantly revising the actions that we take. If suppliers don't abide by the principles and guidelines of the sustainable palm oil industry, then action is taken against them, and a number of actions have been taken in recent times around withholding contracts from suppliers who don't abide."
McNeil agrees, saying that at the end of the day Unilever as a company benefits far more from being a good corporate citizen than it would by only implementing campaigns that have an immediate and obvious impact on the bottom line.
"We are the world's leading tea company, primarily with Lipton, and we've made a series of commitments – both locally and globally – to purchase all of our black tea from sustainable sources by 2015. As the largest buyer of tea in the world, we're able to make a very significant difference to the lives of those that are working on or connected to tea plantations around the world," says McNeil.
"In Australia last year, we moved forward with a commitment around a Rainforest Alliance Certified tea. It so happens, maybe coincidentally, maybe not, but by bringing that to consumers' attention and by providing that to the market, Lipton is a strong performing business for us commercially and is the market leader in tea in Australia, and has been enjoying good success commercially for a number of years.
"Unilever has a fairly simple view, which is that we will do well financially by doing good in a societal sense and in a sustainability sense. It's not meant to be a cliché and it's not meant to be an altruistic statement. The genuine company belief is that we will do well organisationally by doing good for society.
"We're doing well by doing good."
« Veni, vidi, vici – Vespa brand profileTaking the web to mobile »