B2B marketers: help us benchmark Australia's B2B marketing sector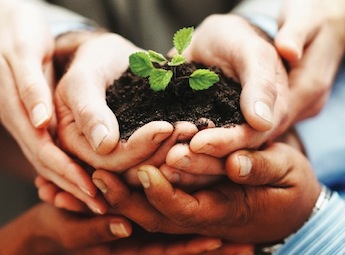 Update 29 January 2013: Only four days left to participate, if you haven't already. Green Hat has been kind enough to pull some preliminary results for us:
Social is gaining traction, with participants describing their organisation as a 'creator and publisher' up 50% on last year's study,
measuring ROI is still the biggest challenge, however, significantly more respondents know their cost per lead this year and, overall, cost per lead appears to be dropping, and
in 2013, Australian B2B marketers intend doing more (or start doing) e-nurture marketing (68%), mobile enablement of websites, emails, etc (63%) and online videos (60%).
Original article posted 4 December 2012 – Back in June last year we were able to bring you the results of what was probably the most comprehensive B2B marketing survey conducted in the Australian market, in this feature: The state of B2B marketing in Australia.
Now, Green Hat is partnering with ADMA and Marketing mag to run the survey again. In its second year, the results of the study will additionally be able to provide year-on-year trends and even more insight.
We invite you to participate in the Green Hat/ADMA 2013 'B2B Marketing Outlook Study' – the most comprehensive annual Australian research into B2B practices, trends and directions.
By participating, you will be able to benchmark your own organisation against businesses in similar segments. By taking part you will get:
Insights into trends and directions in our rapidly-changing B2B marketing landscape,
a pre-release complimentary copy of the research report (purchase price for non-participants is $350), and
an invitation to a 2013 event discussing the findings of the study.
The questionnaire will take about 10 to 15 minutes to complete. Responses will remain completely confidential and only reported in an aggregated format. Your details will not be provided to any third party. You can see the privacy policy here.
The survey is open until 5pm Friday 1 February 2013, and the report is scheduled for release in early March.
More specifically, the research aims to probe:
Challenges and insights from 2012,
objectives and plans for 2013,
benchmark metrics for leads, conversion and engagement, and
2013 B2B marketing budgets mix.
And year-on-year trends:
Digital versus traditional marketing tactics,
social media usage and adoption,
content marketing investment, and
lead nurturing and automated marketing.
If you're a B2B marketer, join in.
If the quest for great local data on B2B marketing trends isn't enough (it should be), the saving of $350 makes it a no-brainer.