How to rebuild your client base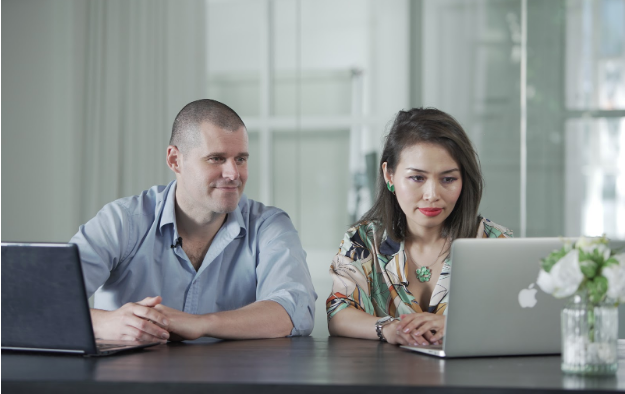 As the country begins to return to everyday life, the focus for business owners and managers has shifted towards a rebuilding plan. Huyen Truong looks at how local businesses can begin to reestablish their client base.
There was an interesting piece of research put together by Flavio Romano from the University of New South Wales that estimated that there will be an economic contraction of the Australian economy as high as 15 percent of GDP. 
While that may sink the spirits of local entrepreneurs, all hope is not lost. There are some excellent opportunities that local business owners can take advantage of to start rebuilding their client base right now. 
There are a few vital elements that will determine what is necessary for your specific strategy – how much your business has been affected, being one of them. Here are some of my essential tips on how to rebuild and strengthen your client base to help your company look to the future and grow.
Know your current financial position
To see how much work needs to be done, start by looking at how much your business has been affected financially by Covid-19.
Compare your lockdown financial situation to the previous period and calculate what the difference is, you may find it is not as bad as you expected it to be. There are aspects beyond finances that may have caused a decline in your business operations too, such as fewer hours worked by employees or a reduced marketing budget. 
Look at the fixed and variable costs your business has right now. Look at these costs in the context of rebuilding and start allocating more towards operations that can help with growth, such as digital marketing, which we will discuss in-depth later on.
Re-consider your marketing tactics
Part of the rebuilding process also requires local businesses to look at how effective their marketing tactics are. There are areas of traditional marketing that are becoming increasingly less useful in attracting new customers. Digital marketing, on the other hand, is becoming more powerful than ever.
I recommend looking at SEO (ranking on Page 1 of popular search engines). If your business ranks for keywords that your potential clients are searching for on Google and other search engines, rebuilding your business suddenly becomes a lot easier as clients are finding you, rather than the other way around.
Studies all over the world found that people were spending more time on the internet during the lockdown, looking for solutions to their problems. Pivoting fast is not just necessary right now, it's essential for building a new and improved client base.
Seriously consider the digital marketing options out there because more people are shopping online than ever before; a trend that shows no signs of slowing down.
Give your plan a timeline
Don't try and rush out of the gate in an effort to get things back to normal as fast as you can. Create a schedule, prioritising necessary actions, starting with your finances and funding for your business if required.
From here you can look at rebuilding or restructuring your team. 
Then you can start restocking inventory and reopen your doors or return to full-operations if you have been operating under capacity. 
Track your progress and avoid spending time on activities that do not provide any return on investment.
Place a significant focus on your digital marketing
The importance of a robust online presence for your business is self-evident now. Businesses that had this in place weathered the storm better than those who are now scrambling to get online. If you are still unsure about investing in online marketing, there is no better proof than the current climate.
One example I read about was a business owner who helped restaurants set up landing pages and payment systems for online orders. This all ties into your online lead generation campaign, which is a considerable part of the focus shift to online activities. 
Online marketing is the future; your web presence and online lead generation tools are vital. They not only remove the need for a face-to-face consultation (something we will likely see less of post-COVID), it also opens your business up to a much larger pool of potential customers.
Dedicate resources and budget to creating new content for your website and expand the potential of your online database. It is much easier and cost-efficient to maintain engagement with this type of audience via webinars, even if we are in a pandemic. 
Diversify your client base
It is never a good business move to have all of your eggs in one basket. If it's possible, promote your products and services nationally and internationally. The wider your potential audience is, the more chances there are to diversify and grow your customer base to grow, rather than relying on just one local source. 
My business works with many people in the medical field, especially plastic and cosmetic surgeons. Due to their specialist knowledge, we often encourage them to target patients from out of town, particularly in areas that have less competition. It can be easy to hold an online consultation and booking if you are a service-based business. For product-based companies, it is even easier thanks to the range of ecommerce options available.
Protect yourself for future downturns
The biggest mistake a business can make now is thinking that we will not find ourselves in this position again. 
COVID-19 may seem like a once-in-a-lifetime event, but it's not. We've had financial recessions and depressions before, which can disrupt businesses to varying extents. 
Learn from this period and do whatever you can to safeguard your business in the event of another crisis. This may mean having extra cash reserves, lessening debt, or expanding online. Whatever relevant action will help insulate your business in the future, take it now and be prepared!
Huyen Truong is the founder and searching marketing director at Online Marketing For Doctors.