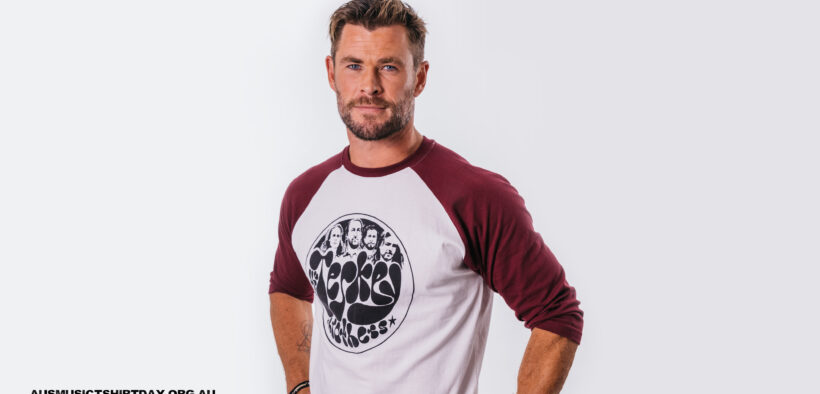 If you're a fan of Aussie music and partial to a bit of merch, you've probably heard of Ausmusic T-Shirt Day (AMTD).
It's the flagship fundraising event for music charity, Support Act, which provides crisis relief, mental health and wellbeing support to musicians, managers, crew and music workers across Australia.
The annual day, typically held on a Friday in late November during Ausmusic Month, celebrates Aussie music and raises urgently-needed funds for music workers in crisis. Anyone can take part by wearing an Aussie music t-shirt, making a donation and/or setting up a team to fundraise.
Despite the crunch of the cost of living crisis and donations being significantly down across many Aussie charities last year, coupled with a small team and tight budget, AMTD raised a record $637,000 in 2022.
The campaign generated over five million impressions across Meta, 200,000 unique website visits, 1,000 new database subscribers and over 70 pieces of media coverage.
So how did we do it?
Star power

It probably goes without saying, but adding Chris Hemsworth, Kylie Minogue, Darren Hayes, Casey Donovan or Jess Mauboy's faces to any campaign is going to be a sure fire winner! 
One of the biggest drivers of awareness in the AMTD campaign is the star power of our ambassadors and champions. These are a mixture of leaders and up-and-comers in music and beyond who not only dedicate their time to put their faces to CSAs and assets, but also provide a wealth of content for marketing channels throughout the campaign. 
Working with creative agency, Mushroom Creative House, for the first time last year also enabled us to bring that star power to life with a killer CSA that we could push out across earned and paid media, social and digital channels to really bring AMTD out of the industry and into the music-loving masses.
MCH also helped us to focus down to one simple, clear CTA of 'Wear & Donate' that would resonate with anyone and give them a clear message of what they needed to do to be involved.
Content is king
With a tight budget and limited resources, asking others to create content for us that we could share organically was a massive boost to the campaign, and our followers!
One of the highest reaching posts of all time on Support Act channels was a 15 second video of Kylie changing t-shirts that garnered over 12,000 likes, reached over 285,000 people and gave us exposure to her audience of 2.4 million in a matter of minutes. Our CSA featuring Chris Hemsworth also reached a staggering 852,000 views on TikTok and saw a huge 33 per cent increase in followers.
As well as posts from mega-stars like Kylie and Chris, aligning with ambassadors from all genres who have their own dedicated and loyal stream of followers really helped us reach a broader audience. Asking each ambassador to create a simple 60 second sharable video is a small ask, but one that has a really big and authentic effect.
Other popular content pieces generated alongside our digital agency, Comes With Fries, included weekly leaderboard updates (everyone wants to see their name at the top!), stories behind the artwork and wacky fundraisers, including one amazing lady who managed to put on over 50 Aussie music t-shirts in one shoot.
Ausmusic T-Shirt Day Merch
It's not something you can do with every campaign, but having our own range of Premium T-Shirts available to purchase in advance of the big day brings in over $100,000 in revenue.
The Premium T-Shirt range features 15 exclusive designs created by Aussie established and up-and-coming artists, sold only on the AMTD website, with 100 percent of the proceeds going to Support Act.
Artists like Paul Kelly donate a sold-out design to the cause each year, alongside big hitters like Midnight Oil, Cold Chisel and Powderfinger whose own mega-fans generate a froth of excitement to buy across their social media platforms.
Although primarily a fundraising tool, having merch with a cool story to tell not only generates sales, but also dynamic content for socials, digital, direct marketing and PR. It's also handy to have a visual representation of the campaign for media and ambassadors to wear on the day for that extra level of awareness.
Last year's biggest coup was an exclusive, limited edition t-shirt designed by music industry darlings, King Stingray, for their recently released "Camp Dog" single. Having just wrapped up a huge merch campaign with Cotton On, this t-shirt exclusively sold by us for AMTD alongside accompanying exclusive content, gave us something really new and unique to talk about. 
Friends in high places
Working with key partners in music, media and tech industries has always been a boon for AMTD, alongside our major partners ARIA and triple j, who support the campaign throughout.
In 2022, we were lucky to garner support from giants Meta, Google, Ticketek and Spotify to not only fundraise and donate to the cause, but also give us access to promote the campaign to their national audiences.
We partnered with Spotify's Fan First EDM to promote our Premium T-Shirt range to all Aussie fans of each artist who had produced a t-shirt f. That single EDM directed 10,000 new visitors to the AMTD website, resulting in over $10,000 worth of t-shirt sales.
Pairing with Meta was also a huge boost to last year's campaign when they gave us access to their Sydney studio to film a series of exclusive Reels. Creating this unique and well-produced content gave us something new and exciting to reveal in the week leading up to the big day with some of the industry's leading faces including triple j hosts Lucy Smith and Lewis Hobba, and rising star May-A.
We also couldn't do what we do with the support of our incredible Fundraising Advisory Committee, a who's who of record labels, promoters, creatives and industry associations whose wisdom and connections are unparalleled.

So in a nutshell, having a small budget and limited resources doesn't have to stop you reaching great heights with your campaign, as long as you have good working relationships you can leverage and are willing to give it a good hustle!
Watch this space for AMTD 2023 to be announced soon and register here to be the first to hear about this year's event.
Helen Lear is the communications and marketing manager at Support Act.