Smart returns – the next data goldmine for ecommerce marketers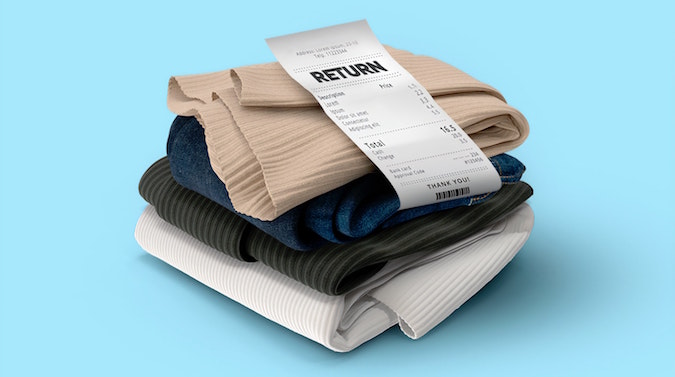 For ecommerce marketers, Rachel Caton believes that there is a lot of valuable data and behavioural insights to be garnered from customer returns. 
Since the start of the COVID-19 pandemic, we've seen growth in both the number of online shoppers in Australia and also in the frequency of their online purchases. Ecommerce accounted for 9 percent of total retail spend at the start of 2020, Australia Post now predicts it will settle around 15 percent by the time the year is out.
What can marketers do to grow their piece of the ecommerce pie, and keep it?
Data-driven marketing tactics like SEO, longtail search, social media integration, purchase histories and pixel retargeting are key components in the marketing toolbox, but these aren't the only sources of actionable marketing data online retail generates.
As marketers and online retailers rapidly build a single source of truth to drive their customer relationships, taking advantage of neglected or new data sources helps to draw a detailed 360-degree picture of customer behaviour, which is crucial to developing long-term relationships with customers and ultimately profitable businesses.
One of the most neglected and most valuable sources of data can be found in customer returns. As online sales have grown, so too have returns volumes. Adopting a smart returns policy can generate long-term customer loyalty as well as quality data to inform your marketing efforts.
Doddle recently conducted research on customer returns which confirmed the central role a smart returns policy plays in generating customer loyalty. Making your returns policy and process clearly visible on your website is key, with more than 72 percent of consumers indicating they check a retailer's returns policy before committing to a purchase. During this process consumers are looking for evidence that the returns process won't be a hassle. The top pain points cited were paying return postage costs, no-refund policies (credit note or exchange only) and delays in receiving refunds. In addition, we discovered that the experience must live up to the promise, as 41 percent of respondents said they had stopped shopping with a retailer after a poor online returns experience.
Of course, the ideal number of returns for any retailer is zero. However as our research indicates, zero returns may actually be a signal of something far more worrying and without a smart returns policy, retailers are effectively throwing away the data to identify any underlying problems.
Part of the solution lies in implementing a digital returns solution. A digital platform to capture customer information at the point they decide to make a return. This allows marketers and retailers to capture timely data on which customer is making a return, what they are returning and why they are returning it. To date, a lot of retailers have asked customers for this information, but done so manually, via a paper slip. There are few retailers who could justify the expense of having staff manually enter returns data from these slips, so once the received return has been matched to the original order, the paper is usually discarded along with its valuable data.
In aggregate this data can inform future buying and merchandising decisions as well as support the logistics team to more efficiently process returns by knowing the expected volumes and prioritising high-demand items to be processed for resale first.
The second part of the solution revolves around making it physically easy for the customer to handover the return. Where multi-channel retailers might want to encourage customers to make all returns in their own stores, COVID-19 has shown that's not always feasible or convenient. Instead, offering consumers a range of options to manage the handover of the item not only enhances the customer experience, but can increase the speed of consumers to complete the task, because the options are more convenient and easier to fit into their schedule. Services such as the Australia Post Collect and Return network enable retailers to offer their customers an expanded array of drop off points including post offices, street posting boxes and third party locations like supermarkets, department stores and pharmacies.
Conveniently, retailers offering the Australia Post Collect andReturn network to their customers get access to the Australia Post Easy returns digital portal as well, at no extra cost. 
Successful online retailers adopt smart returns policies. For their marketing teams, there is a goldmine of valuable data lying in returns. Marketers have a unique opportunity to use this data to support the business to make returns a loyalty driver, and in turn growing their share of the ecommerce market. The steps to success involve digitising the returns experience, promoting the returns policy and process, making it physically easy for a customer to return and using the data to drive better business decisions and happy, loyal customers.
Rachel Caton is the sales and marketing director, APAC, at Doddle.
Photo by Morning Brew on Unsplash.