10 of the world's creepiest brand mascots
Brand mascots can be a great way to get your customers to engage with your brand and build loyalty. From starring in your TVCs to walking the streets meeting fans, your mascot is the face of your brand in the community. All of this means that it's pretty important your mascot is likeable.
Unfortunately for some brands, we have found that the fine line between quirky friendly character and creepy monster can be a tricky one to avoid crossing. Check out this list of 10 creepy brand mascots that didn't do so well in the popularity stakes.
1. Smith's chips Gobbledock
We're not sure what Smith's chips was thinking when they put together this ad in the 90s starring this  freaky chip-gobbling gremlin character.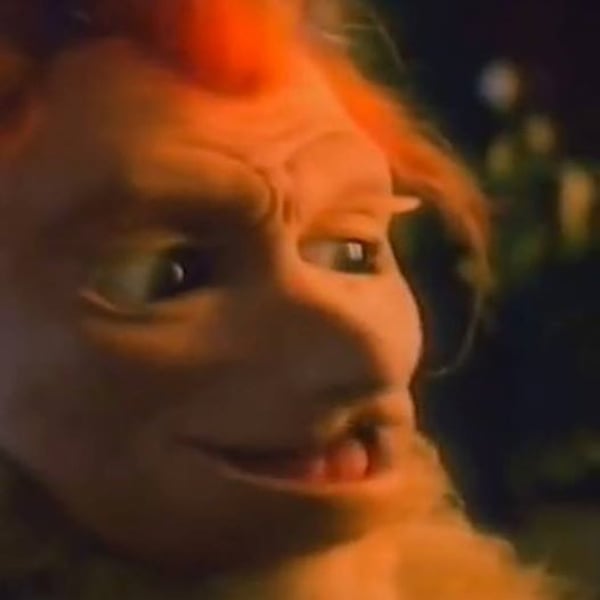 2. The original Ronald McDonald
The poor children of the 1960s must have had nightmares after coming into contact with the earliest version of America's favourite clown. Yes, that really is a cup on his nose and a tray on his head.
3. McDonald's 'Happy'
The burger chain's latest offering hasn't done them many favours with the public either. This grinning Happy Meal box has been slammed across the globe since McDonald's released him earlier this year.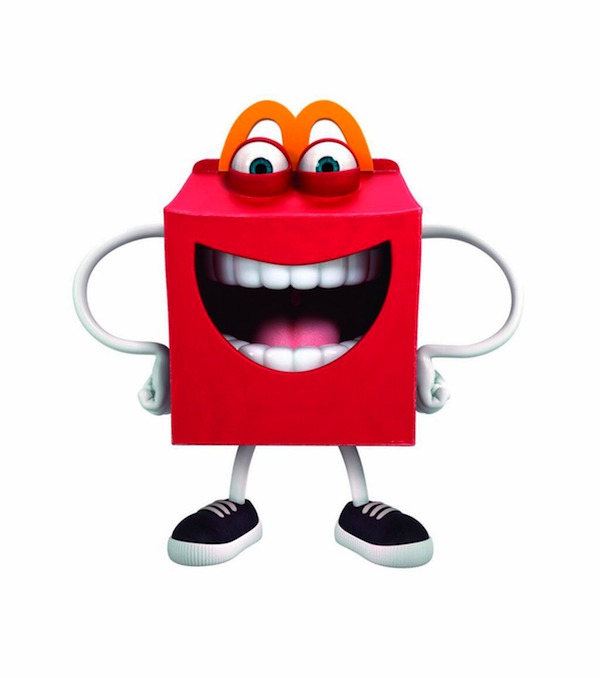 4. The Burger King
Fast food rivals Burger King's mascot had a permanently plastic creepy grin. In the brand's advertising he liked giving burgers to children and impressing them with his magic tricks.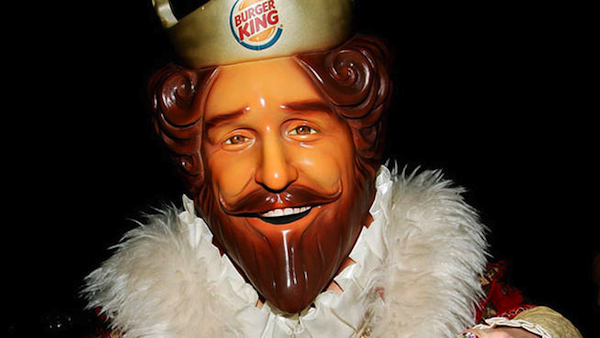 5. Rams Home Loans' ram
The latest version of Rams' mascot is a creepy CGI talking sheep that doesn't look quite right. Raymond's face is just a little too human for our liking – sheep's eyes don't usually look like that do they?
6. The Budget Direct aliens
Zeek and Zia are the insurance company's quirky tools for storytelling in their advertising. Instead of using real humans, the brand thought it would be more engaging to create something a little bit creepy.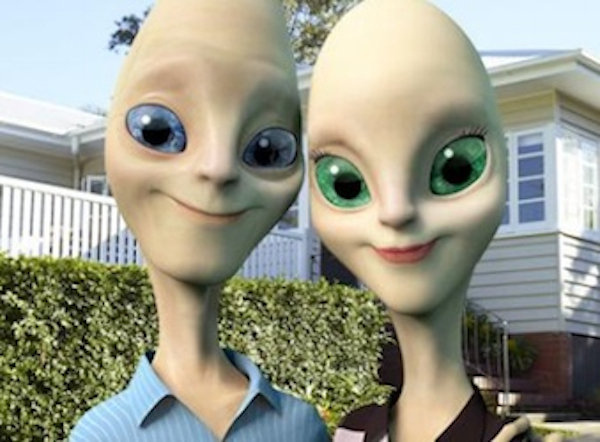 7. London Olympics mascots
Who could forget Wenloc and Mandeville, the London Olympics mascots? The team in charge of creating these one-eyed monsters went a little bit over the top with the symbolism – from heads shaped like helmets and medals to taxi lights 'inspired by London's black cabs'.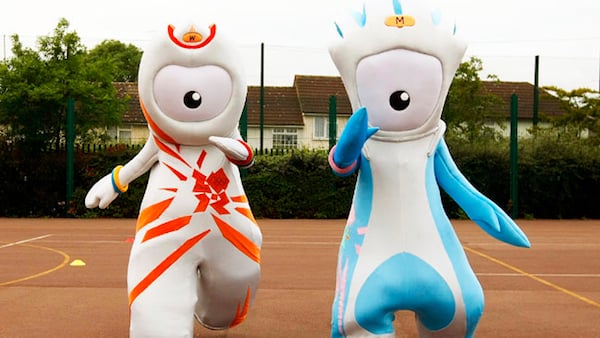 8. Toohey's Extra Dry tongue
Arguably the infamous tongue is not a brand mascot as such, but we couldn't resist a reference to this creepy ad. If you haven't seen it, it involves a sleeping man's tongue that squirms out of his mouth and traverses the neighbourhood in search of a cold beer.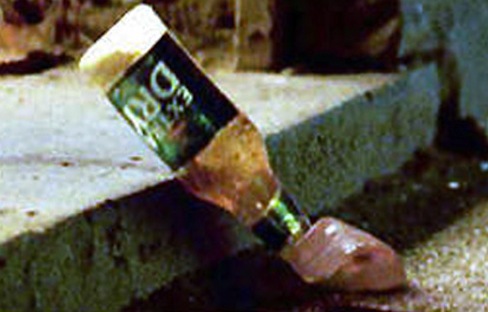 9. Kit Kat bear
Kit Kat had a bit of a mascot crisis back in 2012 when it posted an image of this freaky bear playing drums with two chocolate bars. The brand was forced to remove the image from social media after people thought he was a little too much like 'Pedobear', an internet character used to warn against pedophiles.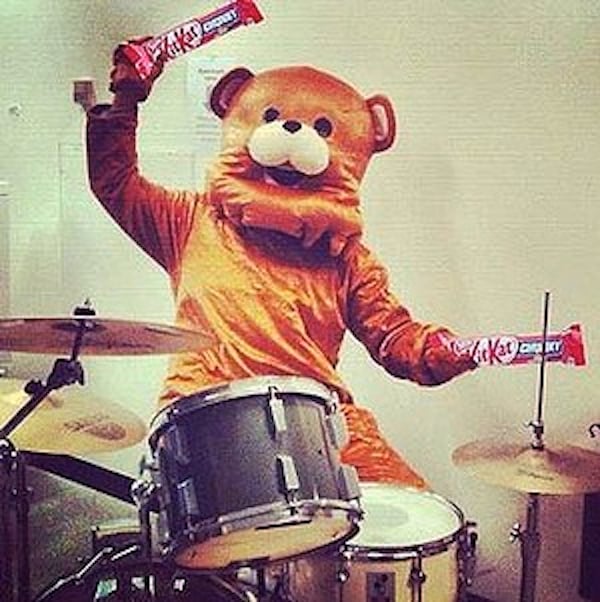 10. Senhor Testiculo, AKA Mr Balls
We could hardly believe our eyes when we discovered this gruesome character from Brazil. Mr Balls roamed the streets at a cancer awareness event, unsurprisingly gaining worldwide attention.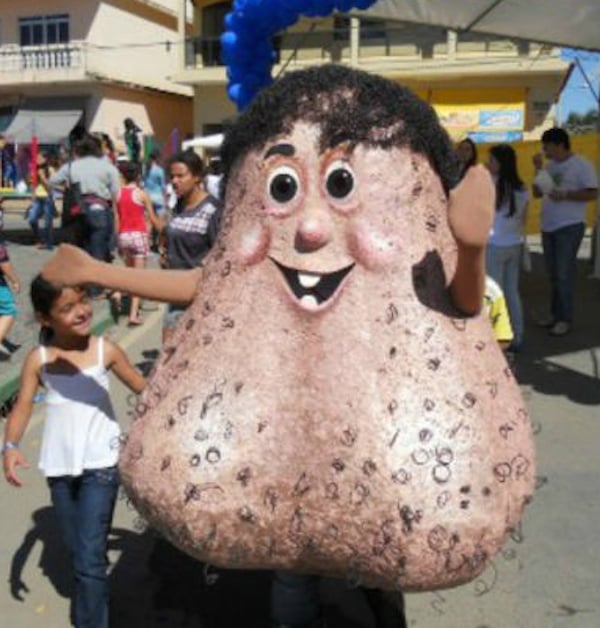 Get in touch: Do you know any other creepy brand mascots that should be on this list?