10 reasons to be shit scared about pricing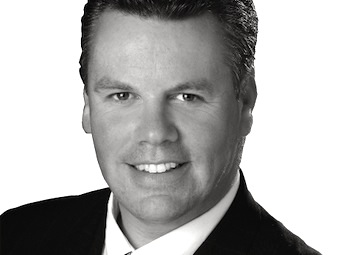 In this video blog Jon Manning takes us through ten reasons pricing is now an issue as vital as ever to marketers:
The power of the consumer,
transparency of competitor pricing online,
the smartphone as a retail navigation device,
supercharged social media word of mouth,
the cost of pricing errors,
crowd-sourced pricing research,
professional services,
B2B, and
pricing vs procurement.
If you can't see the video frame immediately below this sentence, please refresh the page.
Transcript:
Hello, and welcome to episode eight of 'Ten Things' here on PricingProphets TV on YouTube.
My name is Jon Manning and I'm the founder and managing director of PricingProphets.com, the world's first and only online pricing advisory services that utilises a global panel of pricing experts and thought leaders.
I'm not going to make any apologies for this episode of 'Ten Things'. The fact is, pricing is getting scary. If you want to know why, and you can stomach it, stay in your seats.
If not, and you don't want to know what the score it, I suggest you look away now!
Number 10
Your customers have never had more power than they have today, as we'll see shortly,
there is now an entire generation for whom the internet has always existed, in fact they own Web 2.0… the internet of social media, user generated content and rating and recommendations,
those customers have used the internet to learn more about marketers, than marketers have learned about customers, but
having said that, this is, very slowly, starting to change, and smart marketers are starting to address this imbalance.
Number 9
In Australia, 5% of retailing is now conducted online. In the US, its close to 10%, and in the UK its fast approaching 20%,
on top of that, 70% of all purchasing decision are researched online… and that includes researching the price!
this process is so easy today – just log on to a price comparison websites like PriceGrabber and find what you're looking for,
price is the most quantifiable attribute of your product. It's what the customer is going to part with to acquire a product from you,
if you appear uncompetitive on price on a price comparison website, well… you might not even get a look in.
Number 8
As the numbers I just mentioned suggest, there are still a lot of customers shopping in store,
but don't rest on your laurels just yet!
most of those customers walking around your shop floor have got smart phones in their pockets, and
there's an increasing likelihood that they are going to pull out that smartphone, scan a product's barcode, and walk out the store to buy that product cheaper online.
Number 7
We know customers don't like price increases… but they're not going to tell you that anymore!
they are going to tell everyone they know… on Facebook… on Twitter… on LinkedIn,
look at what happened to Netflix in the northern summer of 2011… over 82,000 hostile comments on their Facebook page following a price change.
Number 6
There are all sorts of price guarantees on offer… we'll match the competitors price, we'll beat the competitors price, never knowingly under-sold, just to name a few,
and we all know that redemption rates on these sorts of initiatives are very typically very low, and depend on the customer doing a whole lot of searching, to-ing and fro-ing,
this site, eyeona.com, monitors what they call 'your shopping hangover'. You simply scan your purchase receipt and if the product you've purchased goes on sale shortly thereafter, they'll chase down a refund of the difference for you,
now what did you say that redemption rate was?
Number 5
No body is perfect, including people responsible for pricing!
in 2005, Expedia advertised rooms at the Hilton Hotels in Osaka and Tokyo for $2 to $4 per night. One guest booked a room at the Tokyo Hilton for a year (why wouldn't you – it would be cheaper than living at home),
this German website doesn't exist anymore, but that's not to say a similar site isn't going to reappear in the future,
this site would deliberately crawl the web for your pricing mistakes like the one I've just described, and then alert its subscriber base to that 'deal' (if you could call it that),
Err at your peril!
Number 4
Some of you may use competitive pricing strategies – you charge what the competitor charges,
in effect, that approach is akin to outsourcing your pricing to the competition,
HandsUp.cn goes one step further – it lets customers recommend the products they want to buy, as well as allowing them to name their price,
this may scare some traditional, conservative retailers. But it sounds like a great product development and pricing research platform to me!
Number 3
Sorry, professional service providers, but you need to be scared as well,
customers do not want to buy your time, especially when it is billed in six minute intervals,
they want to buy a solution to their problem, whether it's a tax return, the conveyance of a house, or architectural drawings,
you have so many alternative pricing models at your disposal… the benefits of which will accrue to the early adopters.
Number 2
Which brings me to B2B, or business-to-business, pricing… and you guys should be scared, too,
as in B2C markets, your customers know exactly what they want,
they know your products and services are fit for purpose, your brand is strong, your after-market sales and support second to none,
but they still want you to respond to their RFQ, their tender, their auction… and we all know that they are about one thing, and one thing only…
your price!
and why do your customers know exactly what they want… well that is the number one reason you should be scared about pricing in B2B markets…
Number 1
The little kid in the red shorts is pricing… and you know who he's wrestling with… your customers' procurement department!
I ask people who attend my pricing workshops if their company has a pricing department and a procurement department,
about 20% of delegates say they have a pricing department, but 80 to 100% of delegates have a procurement department,
this means that companies are more interested in the price they pay for goods and services than the price they get for their own goods and services,
and until you realise how to deal with procurement managers, you and your pricing is just going to get beaten to a pulp.
So there you have it… ten reasons to be scared about pricing. If you want assistance with any of the issues raised in this video, feel free to contact me. Details are on the screen now.
Thanks again for watching. I'm Jon Manning, founder and managing director of PricingProphets.com, and until next time… Happy Pricing.