ABS: Innovation rates continue to decline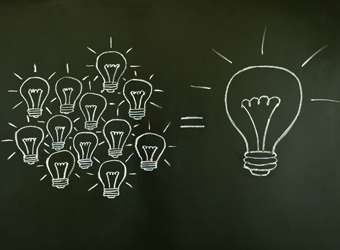 Less than half of Australian brands pursued innovation program over the past financial year, with less than one in five launching new products or adopting fresh marketing methods, according to the ABS.
The Bureau's 'IT Use and Innovation in Australian Business' study surveyed 9000 businesses, finding that only 39% engaged in some kind of innovative activity in the 2010/11 period, down from 44% year on year.
Updating managerial or business processes was the most common form of innovation for those who undertook activity, with 19% engaging in this activity, while 17% rolled out products, 17% adopted fresh marketing methods and 16% implemented organisational changes.
The figures are naturally dragged down by small businesses, with innovation activity more prevalent among larger business. 66% of large companies, with at least 200 staff, had committed to R&D, while 62% of medium operators, boasting between 20 and 199 employees, and fewer than half of small businesses had implemented innovation.
Failure rates were relatively steady across business size, although slightly more large business experienced failure (7%), than medium (6%) and small (around 6%).
Retailers, information technology and telecommunications providers were among the most innovative businesses with around 50% involving themselves in some kind of innovative activity. Wholesale traders emerged as the most likely to have launched innovation programmes, on 58%.
For marketing, 25% of the largest brand owners questioned embraced new tools in this field, while 28% of their mid-tier counterparts refreshed marketing programs. Around 27% of both groups rolled out new products.