Action, destination and pastels: the year ahead in design
Linda Jukic runs through five top trends we can expect to see in design and branding in 2016.
1. Action by design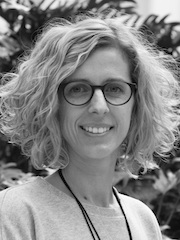 A year ago on 15 December, during the Lindt Café siege, Sydneysider Tessa Kum started the hashtag #illridewithyou. This was in response to an Australian woman's act of kindness to a distressed Muslim woman on her way home. Within 24 hours it appeared in over 120,000 tweets and encouraged Australians to accompany Muslims who may be afraid for their safety to ride alongside them on public transport.
Nearly a year later, the city of Paris itself experienced a chain of shocking terrorist attacks. Stirred, a young French graphic designer, put ink to paper to create an iconic image for peace and solidarity that very night.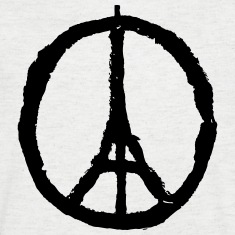 The swell of support was immediate. Within hours the simple icon, had taken over social media and also appeared on flags and t-shirts. Technology may have sped up reach and traction of these ideas, but they remind us of the timeless truth that the greatest potency of any communication is in its simplicity, relevance and timeliness.
They also remind us of the basic human need to express ourselves and connect with each other in words and pictures, which has and will continue to stand the test of time.
2. Altruistic brand movements
Have you noticed lately more and more brands want you to realize your best self? Earlier this decade Rebel got us going with 'the best you can' that combined emotive declarations such as fierce, challenging, determined with stylish black and white action photography of sportspeople. An inspiring and empowering call to arms to be brave, have passion and take action.
Last year, international footwear and accessories brand Cole Haan featured Dree Hemingway in expansive Idaho landscapes with the line: 'The open door. The empty road. The blank page. History begins here'. The combination of word and image was a persuasive symbol of opportunities and our own potential.
This year, leading bed specialist Forty Winks asked us to 'Wake up wonderful', and to end 2015 David Jones launched it's #itsinyou campaign.
Rally cries that we all have it in us to be confident, have courage, and unleash our swagger and our sensual self.
Brands are no longer simply marketing their products via beautiful imagery and/or a list of latest features and trends; they're making statements in the interest of individuals and for the greater good. In 2016, look for more brands capturing our imagination to realise our potential, and in doing so, creating engaging tribes and movements.
3. Destinational branding
There's a place. A place with an interesting geography, an interesting story. Where residents live good lives and where opportunities for businesses and people abound. This place has a name, but what it really needs is brand positioning and marketing campaign to tell the world that it is indeed a great place to work, play, trade, invest, reside and visit.

The last few years has seen a surge in destinational branding. Places defining who they are and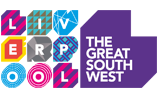 then bringing it to life through a compelling brand identity. Most recently abroad – Bologna, Italy and Porto, Portugal and locally the state of Victoria and Liverpool, New South Wales with their new logo and line 'The Great South West'.

We choose brands because we relate to them, enjoy them and they make our choices easier. Good destination branding matches the aspirations of the residents with the expectations of its visitors. Just like in business, it needs to deliver on the promise of its brand.
Will 2016 be the tipping point for destinational branding? I'd like to see more leadership, planning and development put toward spaces so as designers we can realize a unique sense of place through its people, environment and experience.
4. Pastel power
Muted yellows, minted greens, baby blues and fairy-floss pinks. From art direction to graphic design, fashion to homeware, the last years have been saturated by desaturated soft, sweet and squeaky-clean hues.To confirm pastels are indeed the zeitgeist palette, the colour authority Pantone recently announced two shades that will take centre stage for on trend tonal selections – 'Rose Quartz' and 'Serenity'.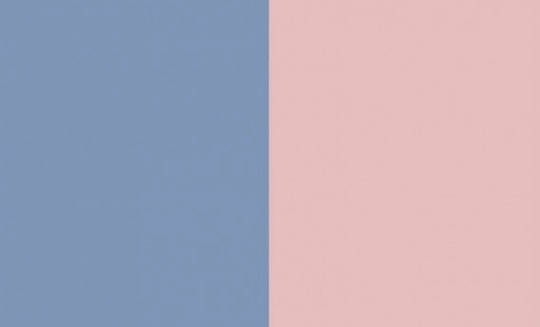 Commentary has determined the colours are 'great if you're decorating a nursery in 1952'. I suggest that it's simply a desire for more tranquility and calm in actual life. As much as we can adore and admire these delicate tones, an agency's job is to build a brand identity informed by a business' unique DNA.
It's important for new or existing brands planning a brand refresh in 2016 not to fall prey to trend, but like the Woolworths identity, arrive at a colour true to their purpose and timeless in execution.
5. In-house is the new hothouse
For decades working 'in-house' as a creative for a company was considered a tier-two position – a job for those who never made the cut to work in an actual creative agency or studio.
The game's changing. Great brands understand the potency of great branding and design, and want the best and brightest on their team – taking steps to invest for now and next internally. And as brands become more ambitious, defining their 'why' and 'how' to make their mark, there has never been a more appealing time for a top tier talent to be part of the action from the inside.
Research by the Association of National Advertisers in the US ('The Rise of the In-House Agency') found in 2013 that the penetration of in-house agencies had increased from 16% to 58% since 2008. The rise was due in part to the digital world, with its multiple channels and growing complexity, which was a major driver of in-house agency growth.
A local example was in August, the ABC announced the establishment of a new in-house creative agency, ABC Made.
We'll see more of this in 2016, as agencies and brands fight it out for best talent and the best talent take their pick of where they wish to be, and where they can make the biggest creative difference.
Linda Jukic is creative director at Hulsbosch