Meat and Livestock Australia and Melbourne University joint winners for Program of the Year at AMI Awards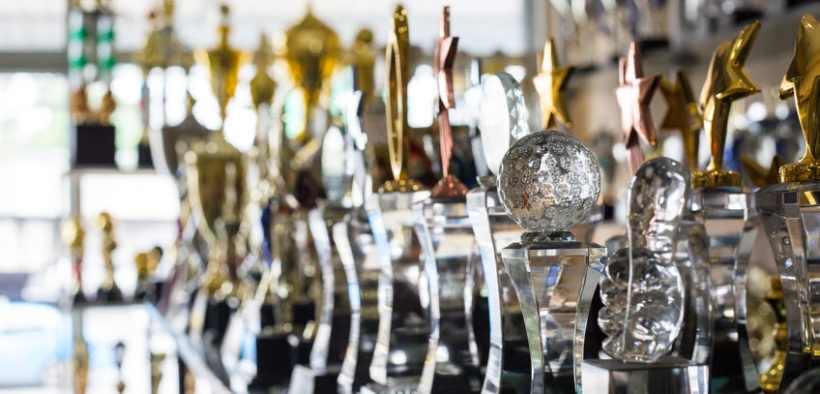 Meat and Livestock Australia and Melbourne University are joint winners  of Marketing Program of the Year at the 34th annual AMI Awards for Marketing.
This year's joint Marketing Program of the Year winners at the AMI Awards for Marketing Excellence were Meat and Livestock Australia for The Most Successful Lamb Campaign Ever and Melbourne University for Revitalising a 160-year-old Brand.
Both campaigns were acknowledged for their innovative and revolutionary approach in delivering brand awareness amongst consumers.
Other category winners include:
Brand Revitalisation:

Meat and Livestock Australia, 'Turning the corner on a 40-year decline',

Consumer Acquisition Marketing:

Fairfax Media, 'Independent news for indepentent thinkers',

Consumer Research Insights:

Affinity, Driving into data for Narellan Pools,

Consumer Retention / Loyalty Marketing:

Qigre, 'Kids day out' series – Woodgrove,

Content Marketing:

Symbio Wildlife Park, 'Meet our family 'campaign,

Corporate Social Responsibility:

Curtin University, 'Humans of Curtin' campaign,

Creativity in Brand, Product or Service Marketing (New or Brand Extension):

Atomic 212, Lucy the Robot,

Customer Experience Marketing:

Canberra Centre, A light touch,

Education:

The University of Melbourne, Revitalising a 160-year-old brand,

Experiencial, Sensorial and Internal Employee Marketing:

Knight Frank Australia, Chill out with us,

Financial Services Marketing:

303 Mullenlowe Perth, The Power of &,

Innovation in Product/Service:

NRMA Insurance, Saferhomes.com.au,

Integrated Marketing Communications:

Meerkats the Brand Leadership Company, A natural silence,

Marketing Communications: B2C and B2B:

Meat and Livestock Australia, The Most Successful Lamb Campaign ever,

Marketing Data and Business Analytics:

Mercer, The Power of Mercer edge,

Marketing on a Shoestring/Small Budget:

Sprout and Agentur, Territory Taste Festival,

MarketingTeam of the Year:

Taylors Wines, 'Live better by degrees' with Taylors Wines,

Mobile Marketing:

BCM and Citysmart, Reduce your juice,

Public Sector Marketing:

Fire and Rescue NSW, Winter re safety campaign, Keep looking when cooking,

Social Marketing and Social Change / Non Profit marketing:

BCM, Mates Motel,

Social Media and Digital Marketing:

Crown Resorts, Aussie millions 2016 social media,

Sponsorship Marketing:

La Trobe University, Thoughtography: how your mind sees arts, and

Tourism Marketing:

South Australia Tourism Commission, Network SA.
Individual awards recognised were:
Sir Charles McGrath award:

Holly Kramer, non-executive director, Woolworths, AMP, Australia Post and Nine Entertainment,

Certified Practising Marketing of the Year Awards:

Nicole Jenkins, managing director, The Hub Marketing Communications,

Future Leader Award:

Rosie Anderson, marketing and communications consultant, Mercer.
The panel of 120 judges assessed 215 entrants across 28 categories and awarded 61 national and state winners overall, including the induction of four members into Life Member Status.
"These awards recognise and celebrate excellence in marketing at both an individual and organisational level. The quality of the entries and the spread of award winners is testament to the fact that the marketing profession in Australia is in a very healthy state," says Andrew Thornton, AMI chair.