Apple Watch: how marketers can prepare for the wearable revolution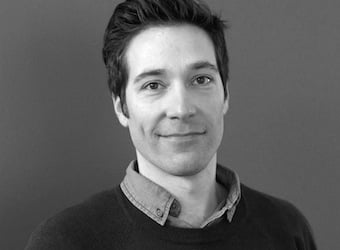 Danny Gorog writes that with Apple's entry into the wearables market with the Apple Watch next year, now is the time marketers should be deciding if and how a smart watch fits in to their marketing plans. 
Apple is known for making great products that become instant hits with consumers (think iPod, iPhone and iPad). That's why you can be sure the Apple Watch with its distinctive design, thoughtful user interface and focus on fashion will be no different. You'll see me queuing on day one with my credit card ready. Only one question remains: silver or gold?
Apple Watch is not just a health-focused smart watch, but a fully-fledged computer that runs apps and will eventually replace the phone as a user's primary communication device. I have no doubt, it's a game changer.
As the iPhone popularised smartphones, the Apple Watch too will bring smart watches to the masses and raise consumer awareness of the wearables segment. As new technologies like this emerge, brands need to constantly innovate their marketing strategy to remain relevant and visible to their customers.
So how can marketers get prepared for the wearable revolution?
Get ahead of the pack
Apple announced the Apple Watch six months before it will go on sale to put consumer brands on notice and get partners and app developers on board. The Apple Watch Software Developer Kit (SDK), WatchKit, will be released this month and I'm already in discussions with major brand clients about building apps for Apple Watch. Marketers have about three or four months to make their App Store offerings compatible with Apple Watch, so the time to act is now. Start thinking about how an Apple Watch might fit into your brand's marketing strategy. Be innovative and capitalise on this great opportunity to do something amazing and get in front of your competition.
Define your strategy from the get-go
Developing for Apple Watch should fit in with your existing marketing strategy. If you don't have a clearly defined mobile strategy, get one before you start developing for Apple Watch. You must decide what role, if any, wearables will play in your overall mobile strategy and how you will measure success. If you already have a strong, long-term mobile strategy in place then how will wearables fit into your plans? Most importantly, consider how wearables will bring real value to your customers. This will help guide the budget, internal efforts, design and development timelines needed to support your app initiatives. Setting the right strategy and benchmarks early will help provide you with the roadmap to keep you focused on the end goal and not get sidetracked along the way.
Do one thing well
Unlike smartphone apps, wearable apps are more restricted to performing one task at a time. Don't try to do everything. Select one key function and do it really well. For a sporting app, it might be real-time scores for a match. The Apple Watch will only be compatible with iPhones so your app will need to be closely aligned with your iPhone apps and should also fit in with your wider marketing plans in terms of advertising, in-store activities and social media campaigns to enhance the consumer experience.
Create apps that people will love
The majority of Australian smartphone users are already obsessed with checking their favourite apps every day, with social media apps like Facebook and Twitter the most popular. According to a recent Citi Research report, 57% of smartphone owners use their smartphone apps every single day. Expect watch apps to be just as appealing to consumers and have a similar or higher app usage rate.
We developed the AFL Live app for the Pebble smart watch and it's been a huge hit with sports fans who want on-the-wrist notifications to check the footy scores. Focus on the end user and keep testing to get feedback and make improvements to your product. Apple's marketing campaign has consumers excited and eager to get their hands on the Apple Watch. It is an incredible opportunity for brands to produce effective and engaging apps that integrate seamlessly into people's lives.
Be in it for the long-term
Like smartphone apps, wearable apps should not be launched and then forgotten. The apps will need constant care as the software and devices improve over time. User feedback will provide you with great ideas about how to improve your product and ensure it remains valuable and useful to your customers.  A successful mobile strategy needs a long-term commitment in terms of resources, marketing and budget.
The Apple Watch will usher in an exciting new era for digital marketing. No one is entirely sure how the dynamics of this marketplace will play out but I am confident that consumers are going to jump on this great new Apple product, as they have done in the past. Make sure you are well prepared when they do.