Appliances Online expands into bricks and mortar to satisfy bargain-hunters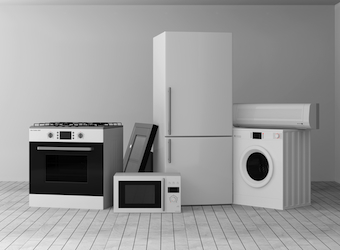 Online retailer Appliances Online is opening its first bricks-and-mortar clearance store, branching out to target a group of bargain-hunting customers who "like to see and touch products before they buy".
Appliances Online Clearance Outlet in Auburn, NSW will sell clearance stock and returned-new kitchen and household appliances, with some discounts of 40% off.
Chief operating officer Peter Harris said branching into traditional retail was a way for Appliances Online to both target customers who valued the physical shopping experience as well as those looking for discounted products.
"The growth of the clearance space shows a real interest and demand from Australians in value and bargains. This store enables Appliances Online to enter and compete in that space, and bring our legendary service to a new market."
The Appliances Online website currently focuses on customer service rather than price discounting.
"Our customers are happy with online shopping, but the new Appliances Online Clearance Outlet caters for a segment of the market that also likes to see products in the flesh before making a purchase," Harris added.
Appliances Online, established in 2005, is Australia's largest online retailer of appliances.
Its parent company the Winning Group operates five businesses including bricks-and-mortar retailer Winning Appliances, which has seven stores in NSW and two in Queensland.