Around The Table: Do you believe it is important for senior marketers to remain close to the coalface?
Question: Senior marketers often lament being promoted away from the coalface/executional level. Do you believe it is more important to remain close to the work agency-side?
General manager, DDI Creative
From an agency point of view over 20 years, I've seen two trends that unfortunately collide.
First, as margins are squeezed and focus on the bottom line prevails, agencies tend to be less inclined to get staff to the coalface to really understand a client's business. And, second, there's a declining push from the client side to do so.
The net result of this collision is strategy and ideas created in a vacuum and both client and agency really just guessing what communication strategy and execution is right.
One saying that has stuck with me in my career is 'interrogate the product until it confesses the truth'. This was drilled into me at an early stage and at a time when a team would be sent to witness first-hand what made the client business tick.
I also try and pass this on through ad school. There is simply nothing that can replace coalface learnings. It's where you see where anything you do that's fluff falls apart at the seams, and you see where carefully planned strategy can be slaughtered or applauded at the final point of purchase.
We pride ourselves on taking the trouble to really get to know the client's business and the coalface is where you get this. It doesn't replace desk research and evaluation, but it is vital to help you focus on what's real and meaningful, as opposed to just theories or opinions. It's also where you pick up insights and ideas not discussed in the boardroom or focus groups.
I've witnessed marketing and agency professionals progress in their careers leaving the coalface behind. But I've seen the better CEOs still visit their own 'mine of gold' to watch, to ask and to listen, and they are the ones that know they were given two ears and two eyes, but only one mouth for a reason.
Matthew Poiner
Managing director, PDC Creative
From the agency's perspective I believe it is critical for senior marketers to stay close to 'the work'. Now more than ever, with this fast changing marketplace, key decision makers need to stay connected and ensure long-term strategies are meeting the needs of the brand and the market.
We see ourselves as a key business partner, where our clients rely on us to act as the custodian of their brands. Clients are reliant on an agency's strategic input as well as creative output – for the most effective outcomes this requires involvement at senior level.
It's not about the day-to-day implementation, it's about being able to pull back and assess against KPIs ensuring that 'the work' is meeting strategic business and marketing objectives and maximising the value of their spend – sometimes it's about taking risks and the reality is, only a senior person can do this!
At the end of the day, being involved in the creative work is the most enjoyable part of what we do – it's what gets the results!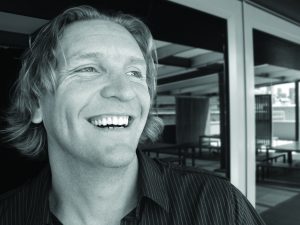 Leif Stromnes
Managing director for strategy and innovation, DDB Group Sydney
Yes, yes, yes! Agencies always welcome the involvement
of their most senior clients in the development of communications campaigns. Collaboration between talented individuals consistently leads to more creative and effective work, and often also makes for an easier journey getting to the work. There are two additional reasons I also believe that make it imperative for senior marketers to stay close to the work.
First, senior marketers are empowered to say 'yes'.
This can make all the difference when presenting work that pushes the boundaries. Ultimately, good marketers are experienced in being able to judge quickly and instinctively if an idea is going to work. Having senior decision- makers in the room early on in the process can save time and, most importantly, save brilliant and effective ideas from being laid to waste by layers of hierarchical decision-making.
Second, the nature of marketing communications is becoming ever more real time. The rise and rise of social media means 360 has been replaced by 365 – a world where your brand is always 'on'. Under these circumstances, it is essential senior marketers are close to the day-to-day, because success is measured by how quickly and how well you respond to real time opportunities and threats.
Speed is the new big [thing] and, under these conditions, flawless execution trumps well-thought through but slow to market initiatives. Having marketing leadership that is engaged and close to the action is imperative when it comes to making these types of campaigns possible.
Tess Doughty
Managing director, RAPP (part of DDB Group)
I do believe it's important to remain close to the work. Being close to the work means being close to the agency team, and close to the client. They're intertwined. The Rapp/DDB mantra is people, product, profit – in that order. I firmly believe that working collaboratively and closely with the joint client/agency team will deliver the best outcome, in the most effective work, that delivers the best results. Effective campaigns and happy clients bring business and profit. Much of Rapp/DDB's success has been achieved because we've had great relationships with our clients and we've worked alongside them as an extension of their team.
Agencies are judged by the quality of their work. In my experience, the best agencies I've worked for – who've produced the best work – have all benefitted from the active involvement of their senior team. It deserves the attention and expertise of the most senior people in the agency. It's our product. It's what we do.
But being close to the work doesn't mean micro-managing or being too hands-on. It's being able to appraise the work, to determine its fit with a client's strategic imperatives; it's working with clients to help them sell bold/brave work into their organisation; it's about raising the profile and importance of brand and communications in furthering a client's business.
And, at the end of the day, it's about continuing to do what we love doing – and why we went agency-side in the first place. It's about developing the best advertising and communications.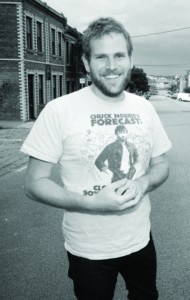 Simon Goodrich
Managing director, Portable/ National president, AIMIA
I do find it important to be kept near the action. Marketing strategies and campaigns are evolving all the time and only increasing with the uptake of digital across all facets of marketing, planning and strategy.
I don't think you can rest on your laurels and say, "This worked in 1997, it's going to work now…" It is essential for senior marketers to be aware of how audiences are changing and what tools are now at their disposal to reach these people. There is an ever increasing amount of ways to market to people and I feel it's essential that senior marketers not only know the tools at hand, but also provide first-hand research or, even better, real insight into how they worked. For instance, your client may want a Facebook campaign, but, unless you've done one, it's difficult to unpack. Yes, you can rely on your team, but having some background in it will help you, and your company, make more informed decisions.
Digital is so lethal. If you stuff it up, your client will know about it just as quickly as you will. You can't hide your work behind OzTAM ratings or Audit Bureau of Circulation reports.
As with anything, you need to keep up your A-game and remain close to the action in the industry. Accountants have to do it, doctors have to do it, I don't see any difference with marketers, especially given that digital has been such a disruptor for the industry.
Homepage image courtesy of Scott Smith.