Aussie start-up helps local retailers listen and learn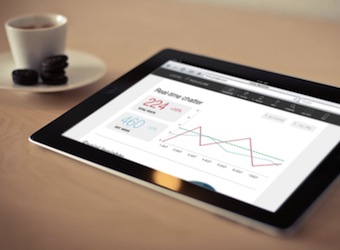 An Australian start-up is aiming to give small bricks-and-mortar retailers the tools to listen and learn from their customers through the launch of its social media analytics tool.
Local Measure, today announced the launch of its social media management solution for bricks and mortar retailers. Local Measure helps businesses, with one or many stores, improve customer service by engaging with frank and honest conversations on social media.
Local Measure aggregates data across Facebook, Twitter, Foursquare and Instagram to provide insights to retailers, capturing results in real-time so retailers can respond.
The solution comes from the creators of the consumer app, Roamz, which offers a similar social-media aggregation app for users.
Roamz CEO Jonathan Barouch says that while consumers 'let loose' on social media about the services and products they purchase in a way they might never do in person, retailers brave enough to listen and learn from these conversations stand to gain huge benefits.
Barouch says the platform has been specifically designed for smaller businesses without the budget or skills to monitor online chatter easily. "We identified a pain point from smaller retail outlets, such as your local café or nail bar, who wanted a straightforward tool to better engage with their customers," he says.
In addition, Local Measure enables retailers to build a rapport with 'super customers', those who are not only repeat customers but also share their experiences with their social followers.