Beyond the printed page: mags aren't going anywhere, but advertisers must be re-educated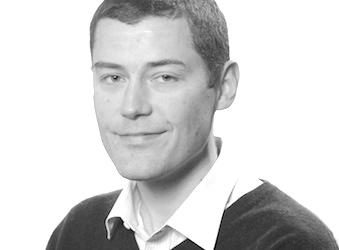 Sixteen years ago, when I began my career, magazines, press and TV were the bedrock of any direct response campaign. When I moved to Australia a few years later, I was introduced to brand advertising and the powerhouse Australian institutions of Woman's Day and Australian Women's Weekly – they seemed to be on every schedule, and if they weren't there was a long discussion why.
Today, it's a different story, as anyone working in media will tell you. Amid the post-GFC turbulence and uncertainty, advertisers (in every category) examined their advertising spend and magazines (particularly in some categories) were the first to be culled from the schedule. When budgets are under scrutiny, it is easier to justify your spend in a measureable medium such as the internet than 'old-school' print.
Unfortunately for magazines, declining circulation and advertising revenue have been stealing the headlines. Advertisers are not going to return en masse to the printed page. And therefore we are unlikely to see a return to growth for magazines – with the exception of niche titles, trade publications and certain demographics.
This does not mean magazines are suffering the same steady decline that may well lead to the extinction of newspapers in the printed form. Magazines have a stronger brand resonance with consumers than newspapers do, which makes it harder to call their future.
While circulations have been in steady decline across most magazine categories, there is still an incredible amount of value for quality magazine editorial. Food titles continue to perform well as a category, while health and lifestyle magazines are playing well to a sort of cultural movement for healthy living.
For advertisers, magazines still provide an unparalleled environment in which to reach their consumer. Advertising has long aimed to be content that doesn't feel like an ad, but magazines are the only medium where consumers have always thought of advertising as a valuable part of the experience – the boundaries between editorial and advertising have always been fluid. Flicking through the pages of Vogue or Harper's Bazaar, the advertising spreads are just as engaging and relevant as the editorial content for the average reader.
Magazines deliver on hard metrics too. A study by Dynamic Logic showed magazines, in tandem with TV and/or online, outperformed other media combinations in the key metrics of aided brand awareness, total brand awareness, message association and purchase intent.
The biggest problem the magazine industry is battling, however, is the changed tectonics of agency experience and personnel. Advertising and media agencies are young by their nature. Media buyers coming through the business now did not grow up with magazines forming an integral part of their life, so have no qualms about shunting magazines in favour of other media.
Magazines have to change the way they promote themselves to media buyers and advertisers. The traditional hospitality approach to sales is no longer relevant in an increasingly cut-throat industry. Publishers must move to a re-education model, where they provide buyers and advertisers with the facts and figures necessary to persuade them to believe once more in magazines.
They must also continue to make the transition to digital and capitalise on social, providing additional content for readers on a daily basis. While mobile devices will kill print newspapers, magazines can work in tandem with mobile and tablet for more regular engagement with loyal readers. The new mantra at Vogue Australia magazine is that you must now publish three or four times a day, not once a month.
Publishers must also become more commercially minded and do more to get advertisers involved with magazines' loyal communities. Initiatives such as ACP-now-Bauer Media's '30 Days of Fashion and Beauty' – an incredibly sticky event for advertisers – are more valuable than ever. 30 Days is a supportive environment for advertisers and it brings the print experience to life for readers. Better Homes & Gardens Live, a successful event for the popular Pacific Magazines title, is another positive development that makes sense for the brand.
Let's see more of that beyond-the-page thinking. The media landscape is a much more competitive environment now and the fact that buyers and advertisers can't see that ROI ticker with magazines the way we can with digital media makes it a lot harder for mags to compete.
To arrest their further decline, magazine publishers must turn to educating buyers and advertisers, continue their spread to digital in a relevant way with daily content, and bring print to life with real-world events. There is still a lot of life left in magazines if we focus on the positives.
Did you know: in each issue of the print edition, Marketing includes the very best opinion articles curated from our huge industry blogging community, as well as exclusive columnists writing on the topics that matter? Becoming a subscriber is only AU$45 for a whole year, delivered straight to your door. Find out more »