'Calorie cap': health-conscious confectioners or the latest marketing buzzword?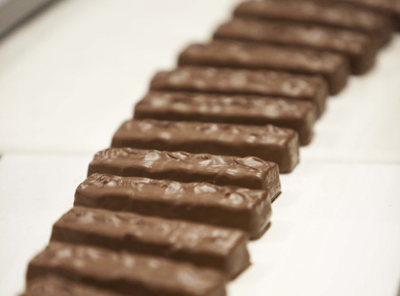 Marketing speak is in overdrive in the UK with Mars confectionary introducing a 'calorie cap' program across its chocolate range, according to reports.
Marketing magazine in the UK (no relation to this publication) reports that the confectionary manufacturer is introducing the phrase as part of a calorie-reduction program to bring its chocolate products down to 250 calories or less per bar.
Many of the company's bars already fall within this range and its flagship product, the Mars bar, has 260 calories meaning the impact of the initiative on actual calorie content is not significant.
A spokesman for Mars told Marketing UK, "All our products can be enjoyed as part of a healthy lifestyle and balanced diet. Our commitment to making all our chocolate products no more than 250 calories per portion reflects this."
In Australia and New Zealand, Mars have already made changes to most of their core bars to meet the global 250 calorie commitment, according to a spokesperson. Mars, Milky Way and Twix comply to the calorie cap, while Snickers is still being reformulated.
Similar branding moves in Australia have been met with criticism. Coles recently drew the ire of produce growers who claim its slogan 'We never freeze, we never thaw' misleads consumers about fresh produce, and poultry suppliers have long been criticised for promoting chicken as hormone free even though hormones have not been used in Australian chickens since the 1960s.