Consumption taxes, 'fat tax' possible as self-regulation scrutinised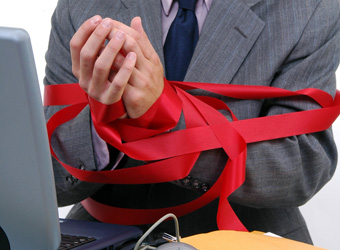 Australian marketers are being exposed to heightened regulatory risk as a global push to replace self-regulation with stronger government oversight takes hold.
Attention increasingly turns to the role of taxes in dealing with both consumption and product disposal, according to the key findings of a report from Political Monitor, which warns the concept of a 'fat tax' is not inconceivable as governments move to recoup costs created by marketing and placate public policy activists.
The political risk firm's 'Politics of Marketing' identifies increasingly vocal public advocacy groups as a driving force behind calls for an end to self-regulation in favour of co-regulation or full government oversight.
Political Monitor's managing director Damian Karmelich says a new culture of activism is emerging in which governments are prepared to act when marketing practices are in conflict with public policy objectives.
"The Commonwealth Government's introduction of plain packaging laws for cigarettes was a powerful demonstration of the political risk confronting brands", Karmelich says. "Right or wrong the decision demonstrated both the ability and willingness of government to act when it believes marketing practices, in any form, are in conflict with public policy objectives."
The report found that while some marketers – particularly those involved in the food and alcohol sectors – are already managing a number of these challenges, the push for regulation is likely to escalate in those sectors while at the same time spread to new areas. In particular, environmental objectives are likely to become central to the debate.
"Governments around the world have been quite successful at recovering a large proportion of the health care costs related to marketing through the use of taxation", said Mr Karmelich. "This trend is likely to escalate as 'fat taxes' gain in popularity, despite some recent setbacks in Europe."
"However, governments have been far less successful at recovering the environmental costs of marketing, particularly those related to product disposal. This is likely to emerge as a key issue for governments as they seek to manage environmental concerns within a tight budgetary environment."
Furthermore, there is an increasing emphasis on regulations that cover the entire product lifecycle, not just consumption, primarily to limit the environmental impact of products.
Political Monitor believes that a number of these goals will find support among Australian public health and consumer advocates and that local marketers can expect to see an increased push for regulatory oversight in the near future.
HAVE YOUR SAY:
[polldaddy poll=6861595]