Defibrillators please! Reviving the magazine business through partnerships
2011 was another interesting year for the publishing business.
Magazines, one of the hardest hit sectors, steadily lost the advertising gains they worked so hard to win back from the carnage of 2009. And as the move from traditional print advertising to less lucrative digital advertising continues, publishers need to seek out new ways to capitalise on their brands.
One way to do this is through brand partnerships. Condé Nast is one publisher that is creating new revenue opportunities and successfully engaging consumers 'beyond the printed page' through a partnership with Art.com. Realising that many people wanted to buy images from the many magazines in its' archives, Condé Nast developed an online store in collaboration with Art.com. The store allows shoppers to purchase iconic images from the publishing giant's many brands with just a few clicks.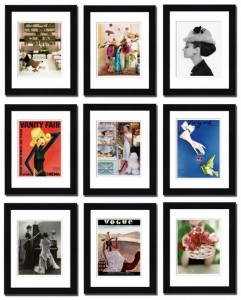 The compelling part of this collaboration is simple; Condé Nast realized that whilst they may be capable at turning magazines into websites and apps, running an ecommerce operation around their brands' archives was not their forte. The foresight then, to partner with a specialised dot com that excelled in the area they lacked, for a mutual exchange of skills and content is what keeps a company like Condé, once again, a step in front of its competitors. What this brand partnership allowed each company to do was maximise their market-leading positions and leverage off one another for a compatible new revenue stream.
"We wanted a company who had expertise in how to sell wall art. The previous escommerce site that we had was pretty basic and was not specialized in selling wall art," says Julie Michalowski, Condé Nast VP of consumer business development.
Art.com have been able to provide unique features to the online experience that would have been beyond Condé Nast's capabilities, such as allowing customers to see their art framed and hanging on their wall before they buy it.
Locally, InStyle magazine have successfully established a presence in the burgeoning online fashion retail sector through a 'white label partnership' with Australian online retailer, The Grand Social. The partnership allows Instyle to extend the reader experience online and generate a sale, of which they make a percentage.
"The partnership has created a 'win-win' for both companies. The Grand Social has generated incremental sales growth, whilst Instyle has been able to take readers from 'page' to 'purchase', increase traffic and stickiness of their website and approach potential advertisers with a clear point of difference," says Nick Gower, MD of The Grand Social.
Glossies are wise to seek out partnerships with etailers like The Grand Social because the business of sourcing, storing and delivering goods is not their core competency – editorial is.
And it's not just affiliations with dot coms. Vogue Fashion's Night Out (FNO) is an example of a magazine establishing important partnerships and relationships with retailers and engaging consumers in the real world. Launched by Anna Wintour in 2009 amid the GFC, FNO unites designers, retailers, restaurants and bars and draws shoppers to retail precincts to encourage them to start spending again. While the required investment from Vogue is significant and the revenue opportunity less obvious, the corresponding issues were reported to be the two highest revenue issues in Vogue Australia's 51 years.
Whether via a white label solution or a more overt arrangement, publishers should be seeking out partners that allow them to extend the reader experience and create new revenue opportunities, whilst still protecting their brand and retaining their curatorial role. We believe the opportunities for expanding the reader experience have not yet been fully explored by the Australian publishing industry or by brands who could gain from what publishers have to offer.
Partnerships may prove a powerful way to create growth opportunities and ensuring 2012 is a less 'interesting' and more 'productive' year for many Australian brands.