Earning Love: does a loyalty card mean they care?
Belle Charlene Kwan asks if loyalty programs truly lead to devoted customers, or if they're just a way for people to take advantage and save a quick buck.
The concept of 'Lovemarks', the idea coined by CEO of Saatchi & Saatchi Kevin Roberts in the book of the same name, urges brands to transform themselves through love, building customer loyalty with their customers that goes beyond reason. According to Roberts, people do not buy Lovemarks, they embrace them, and never want to let them go. But how does a brand build loyalty with love, and build loyalty that translates to such passionate consumer responses, especially in a time of tighter pockets and disciplined spending?
Looking at many marketing-leading brands, including names like General Motors, Virgin Mobile, Subaru, Qantas, Woolworths and Coles, loyalty marketing plays a highly significant role in the pursuit of this fairy-tale romance between brand and consumer.
Jeff Sanders, CEO of customer loyalty agency Global Red, compares loyalty marketing to building a long-term relationship. "It takes care, commitment, flexibility, and the ability to grow through changing circumstances and outwards influences," said Sanders at the International Advertising Association Thought Leadership Breakfast Forum in Sydney in September.
And according to Mark Mulder, executive general manager for marketing and product at Salmat Digital, many companies are already taking that step towards redirecting resources, moving away from traditional advertising and focusing funds on creating a lasting relationship with customers.
Speaking at the event Mulder said, "I think we're seeing an absolute avalanche in shifts in budgets from above the line to below the line."
One of the most popular forms of driving loyalty through marketing, utilised by businesses around the world and here in Australia, is loyalty programs.
From the tenth-coffee-free stamp card at your local café, or that shiny gold membership you so proudly flash as you stroll into an airline's first-class lounge, loyalty programs incentivise customers to engage with your brand with greater frequency.
Mulder believes since most brands today face difficulties differentiating their offerings, loyalty programs are an opportunity for consumer- centric organisations to move beyond a one-off transactional approach.
For love or money?
Direct marketing company Directivity and digital agency Citrus, together with First Point Research and Consulting, recently embarked on a study to find out how strong a relationship Australians have with loyalty programs, and whether being a member of a loyalty program was for the love of the brand, or simply for monetary rewards.
Interviewing 1000 participants, research findings, published in a report titled 'For Love or Money? 2013 Consumer Study into Australian Loyalty Programs' (available at theloyaltypoint.com.au) discovered that while loyalty programs do influence a member's buying behaviour, it does not equate to customer loyalty.
Adam Posner, CEO of Directivity, explains to Marketing the intricacies of a loyalty program: "It's the never ending debate that marketers face – do loyalty programs really lead to genuine loyalty, or are customers just after a great financial incentive? Loyalty, I believe, is an attitude and behaviour that needs to be cultivated over time.
"Monetary incentive, on the other hand, can be instant, and is often the 'ticket to play' for most brands looking to start off their loyalty programs.
By offering discounts, vouchers, or any sort of transactional-based offers, it is an easy way for brands to start a loyalty program and entice customers to become members."
The study's findings show that 80% of Australians say they buy more from companies in which they are a member of a program.
While a strong number, this still does not equate to customer loyalty, with only 46% agreeing they feel more loyal to a brand because of a loyalty program.
"We believe that loyalty programs on their own do not engender loyalty," says Posner. "Once customers become members, it is then up to the brand to exceed what customers expect with this program, and deliver a positive and delightful experience that will, over time, convert a customer into a loyalist."
According to Posner, marketers must bear in mind the sheer number of programs available to the average Australian, and with 88% of consumers over the age of 16 being members of at least one loyalty program, it is essential to find a way through the crowded space.
"11% of consumers are members of more than 10 loyalty programs, with women averaging at five programs and men at three," he says.
"Customers have certainly been trained to expect financial rewards, and have turned into what I'd like to call 'points junkies'. We expect to earn points in the promise of a gift or reward down the track, we expect to get discounts, we expect the loyalty programs to incentivise us to spend more… so what can your loyalty program offer than goes beyond just that?"
The greatest opportunity for brands to leave a lasting impression on their members is through a concept Posner terms as 'surprise and delight'.
"Give your members something unexpected, exclusive, something that money cannot buy. When you can successfully surprise your members with an unexpected offer or reward, that positive experience is what will build brand loyalty," he says.
One example of a loyalty program rewarding members with surprise benefits is the Myer One program. Once a member reaches a certain number of points, a Myer gift card is automatically mailed out, without a need to fill in any redemption forms.
Members also get invited to exclusive pre-sale events, access to greater discounts, and other treats that surprise and delight their members.
Counting five million members as of July 2013, according to the company's financial reporting, the Myer One program continues to grow and develop. The company recently introduced a new smartphone app that provides members with on-the-go access to their shopping credits and the balance of their rewards cards. Improving the number and quality of the program's touch points provides a more enjoyable loyalty experience to its customers, encouraging more interaction and therefore, hopefully, increasing conversion.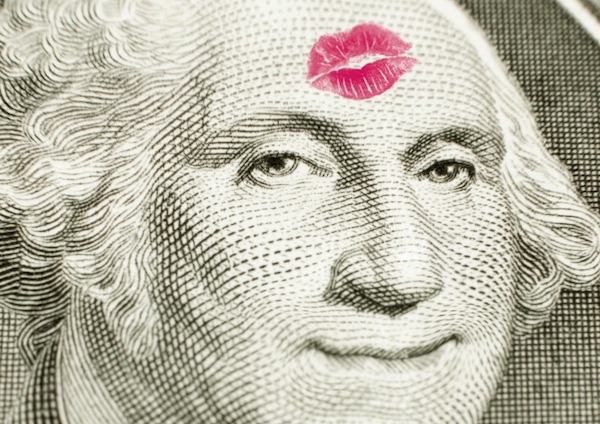 The three types of loyalty program
The three types of loyalty programs Posner describes are: the connector and collector program, the connector-only program, and as described before, the surprise and delight program.
"The connector-collector program is typical of your supermarket loyalty cards where you collect points to receive a reward.
"And of course, these programs encourage members to spend more, since the more points you collect, the better your gift in return," says Posner.
"The connector-only program is one that rewards members for just being a member. There are no purchases or collecting of points needed.
"As long you've signed up as a loyalty member, you will receive a gift or reward as the brand's way of saying thank you.
"And finally, there's the surprise and delight program. It doesn't always have to be something big, as long as it is of value to the members, and is unexpected.
"One example would be the Thirsty Camel Hump Club, where members receive a surprise special offer every Wednesday without having to spend a cent."
Ultimately, the perfect loyalty program must deliver multiple emotional and transactional benefits to its members.
"Yes, people like to be surprised and that builds emotional connection, but the transactional perks must also be present as members still favour financial rewards."
For brands looking for the secret formula to effective loyalty programs, Posner is quick to point out one does not exist.
"Every business is different, and before they decide they want a loyalty program, they need to think of the program's purpose to the consumer, and to the business.
"Is the program meaningful and attractive to your customers? And at the same time, is it going to be beneficial to the business?"
Programs that have answered the call to providing meaningful benefits to members include Virgin Australia's Velocity Frequent Flyer's Global Wallet card and Qantas Frequent Flyer's Qantas Card with Qantas Cash.
Both airlines' loyalty programs have provided members with new membership cards that can be utilised as a convenient debit card, allowing members to load money and earn points when transacting in Australia and overseas.
"Another way loyalty programs have appealed to their members is through the option to redeem collected points for charity and not-for-profit donations," pointed out Posner.
Posner is about to launch part two of the report, to be titled 'Share the Love', available early 2014, where further research has been carried out to uncover how loyalty program members interact with loyalty programs.
"We will reveal how willing Australians are to sharing their personal information in return for program benefits, how often do they recommend these program to their friends, and how technology has changed the way members interact with and one another," said Posner.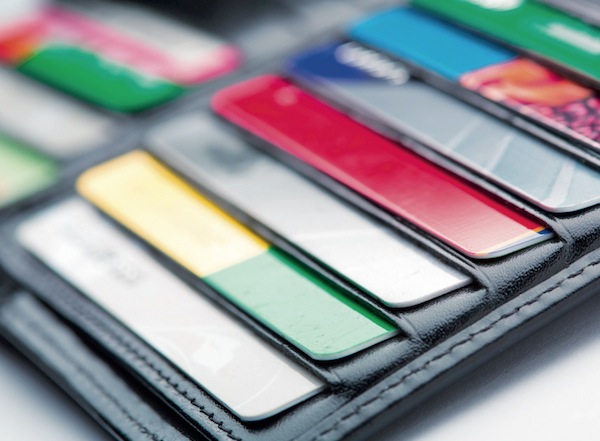 The feedback loop
While it may seem like brands work extremely hard to keep customers keen and loyal, the benefits that a loyalty program can bring to a business is well worth the effort.
Dr Con Menictas, behavioural modelling manager at Qantas Loyalty, believes that having access to members' information is a terrific way to continually predict customer preferences and demands, and cater product offerings to meet these demands.
"By asking the right question, you can learn so much about your customers, and use the information provided by them to in turn create better products and services for them. As long as you treat the information with sensitivity and the utmost of respect, I believe it is a win-win situation," Menictas tells Marketing.
Jeff Boorjian, vice president of marketing at Caesars Entertainment, was recently in Australia at the Data Strategy Symposium as a keynote speaker to share the methodologies his organisation has applied to customer data in order to ensure continual profitability for his venues. Boorjian says that more than 75 cents of every dollar of revenue is tracked by Caesars' Total Rewards loyalty cards. The behavioural data gleaned from members is fed back in to the business to input into everything from channel usage, offers, products and services.
"As people say, data is king. With our Total Rewards program, we are able to observe a customer's entire stay with us, from the minute he pulls up and hands the valet his keys to the time he walks back out our doors.
"These consumer insights obtained with the loyalty card usage is then used to guide, measure and benchmark against our new services and products, and will in turn influence where, how and when we reach out to our members to achieve the best long- term profitable results," says Boorjian.
The marketing department at Caesars more closely resembles an analytics team than a marketing one as known traditionally. Resource allocation in terms of headcount is dominated by analytical skillsets, with 'traditional' marketing skills in the minority.
Famous for its use of customer data, Boorjian says, "we're really a marketing and analytics company that happens to be in the gaming industry. Everything we do is grounded in our data."
Personalised POS
In the UK, pharmacy chain Boots sees similar figures to Caesars, with around two-thirds of transactions involving a Boots Advantage card. Its members also spend an average of 60% more per transaction. With almost 20 million members, increasing the average basket size by even a small percentage means big returns for Boots.
One technique to encourage further spend that has emerged in the UK is the delivery of personalised offers on checkout receipts. In this scenario the customer is already at the store, making redemption more likely.
This, of course, works best when it works smart. Data on basket items from a single visit can be used to personalise an offer to some extent, but even more lucrative is to draw on a member's purchase history.
While Boots has pioneered this approach in retail in the UK, keep your eyes peeled here in Australia, as Marketing believes personalised docket offers are imminent for the local retail scene, according to sources.