Eye Corp to be integrated into oOh!media brand as sale finally goes through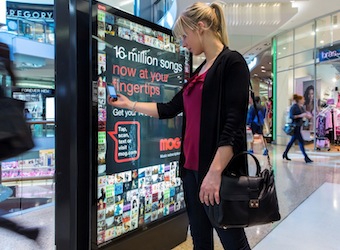 Out-of-home media owner oOh!media last night announced the finalisation of its acquisition of Eye Corp, owned by Ten Network Holdings, for a reduced price of $113 million, saying that it hopes to become the market leader through the combined products, services and people that will now trade under the oOh!media brand.
The off-again-on-again deal is now very much on again, and includes all of Eye's assets and businesses in Australia, New Zealand, the US, UK and Indonesia. With the deal finalised, oOH!media's products in Australia now include more than 4000 roadside billboards, more than 10,000 retail faces and more than 1000 airport panels.
An integration plan is being finalised, including the review and transition of staff roles and locations, but the company said the new combined entity will operate out of oOH!media's headquarters in North Sydney, along with its state offices across Australia and international offices in New Zealand and Indonesia.
In the first official announcement back in July, oOH!media CEO Brendon Cook said it planned to sell off Eye's unprofitable US and UK assets, citing a lack of fit with the company's growth strategy. At that time, the deal was said to be worth $145 million, but Ten has now agreed to a reduced price of $113 million, most to be paid in cash upfront. However, Ten will have to fund the UK and US operations, helping oOH!media offload them, but if a buyer isn't found the network might be stuck with them.