Facebook changes how cost per click is measured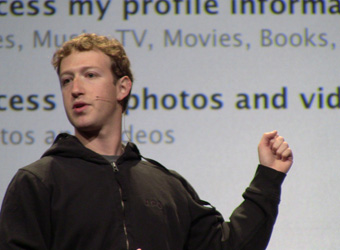 Facebook has announced yesterday it's changing the way it measures cost-per-click on its advertising products, in order for advertisers to "better understand how their ads perform against their objective."
The major change that Facebook is rolling out is that it will only measure what it calls 'link clicks', which are clicks that link to other websites, install an app or go to a video on an external website. That's as opposed to what Facebook measures now, which includes things such as likes, shares and comments.
Facebook released a statement on its website saying, "Advertisers come to Facebook to drive business goals, like in-store traffic and website clicks, and they need to know how effective their ads are at driving their stated goal.
"Over the last few years, Facebook's ad offerings have become increasingly tailored to helping advertisers meet specific business objectives.
"This update is part of that effort: it's designed to provide measurement that's more closely aligned with how advertisers are bidding so they can better optimise their campaigns against their stated goals."
Facebook says that advertisers who care about link clicks are likely to achieve a better understanding of their ROI since they'll only be paying for the most valuable outcomes.
The new CPC will change the way campaign report metrics will look, as well as the price varying.
Earlier this year Twitter expanded its advertising offering, allowing users to customise what they pay for and not forcing them to pay per 'view' or 'favourite'.
Twitter rolled out the new platform after a 10-month trial period that resulted in the ads under performing – Twitter CFO Anthony Noto said the company missed revenue expectations in the first quarter of 2015 on the objective based ads.