Five reasons personalisation is the key to conversion rate optimisation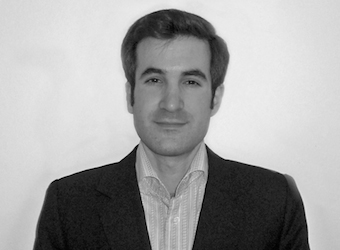 According to analysis conducted by Forrester Research, ecommerce sales in the US are expected to reach a record $370 billion by 2017. That's 10% of all retails sales, which proves there's a massive market available online, and it's one that senior digital marketers simply cannot afford to ignore. It's also a stark indicator of how much revenue there is to be lost if senior digital marketers do not attend to their conversion rate optimisation (CRO) issues.
The truth is that online consumers today have high demands and snappy attention spans. There are also many different types of online consumers. Some are loyal to brands, and only go for the products they trust. Others are always on the lookout for cheap prices and rewarding discounts. Then there's the evolving type of consumer who is always online, mainly thanks to smartphones and tablets. These types of consumer expect the online experience to be as close to the real-world experience as possible. They want to feel that their online experience has been personally tailored for them, and them alone. When it comes to CRO, there's really one buzzword that online marketing experts love to shout about, and that's 'personalisation'.
If you provide personalised content for your consumers that is relevant, in line with their likes and dislikes and demographic profiling, then you're well on your way to winning the CRO war. Personalisation helps heighten brand reputation, boosts traffic and drives sales, and will allow your site to achieve its goals in the short-term and, most importantly, gives a sustained driving factor towards long-term sustainability and success.
Here are five reasons why personalisation in CRO needs to be considered:
1. Data becomes your new best buddy
A lot of brands seem to make the same mistake in relying too much upon common sense and intuition when it comes to building their site and deciding upon their ecommerce strategy. Such brands tend to pay the price for making assumptions and ignoring data, as hard numbers are of incredible value, especially in defining audiences and tailoring content accordingly. No site should lurch out onto the web without performing A/B and multivariate testing. What is gathered by testing sees increased mouse clicks, more repeat customers and a higher conversion rate resulting in a greater amount of revenue.
2. Reach your audience 
You need to understand who your audience actually are. Which demographic profile do they most closely fit? Do you draw most customers from desktops, or mobiles and tablets? How does your pricing affect your customers' decisions? All this is key to connecting with your target audience effectively, and you do that with content personalisation. The more direct the connection you make with an individual site visitor, the more likely you are to convert that visitor into a customer.
3. Be relevant, become indispensable
It's not enough to sell yourself as important, it's important to sell yourself as indispensable. If you become indispensable, your customers won't even consider going elsewhere for the products and services you provide. According to further research by Forrester, if your site becomes regarded as indispensable, your customers are going to keep plowing their hard-earned cash into your brand across multiple channels. You can become indispensable by embracing personalisation. Showing the relevant products in an effective manner will result in stark increases in conversions and revenue.
4. Respond to the mobile revolution
Do not make the mistake of feeling the one-size-fits-all approach is the right one for your site. If your site doesn't look great or function perfectly on smartphones and tablets then you're in trouble. If you don't care about it, you're in even bigger trouble. Research undertaken at the end of 2012 estimated that ten percent of all internet traffic came via mobile devices. One year later, this had doubled to twenty percent. That means that one out of every five people who visit a site, do so via a mobile device. Failing to take mobile customers (and across the available platforms such as iOS, Android and Blackberry) into consideration wipes out a huge chunk of your potential mobile share.
5. Be sociable to your customers
It could be said that the online world is just as much a place now for social engagement as the real world – and sometime even more. A further study by Forrester Research shows that nearly half of people on social networks interact with their favourite brands, and almost three quarters of people online use social networking sites. Most brands have woken up for the need to have a presence on sites such as Facebook, Twitter, Instagram and Pinterest, yet very few create their presence with proper testing or a decent strategy. A site needs to adopt a social presence in line with the rest of its personalisation program as that will help up conversion rates, leading to increase sales and revenue.
If you take all these five factors into consideration when outlining your CRO campaign, you're sure to be on the right track when it comes to converting more of your traffic into customers, and repeat customers at that. Personalisation is certainly the right way to go. There is a massive potential audience out there for retailers online, and it's one that cannot be taken for granted. Treat your customers as individuals as much as the data you've gathered on them allows you to, and you'll find they'll be returning to your ecommerce site time and time again.