Fix your feedback – how to turn surveys from chore to choice
After a long, tedious phone call to customer service or technical support, the last thing people want to do is stick around for a survey – sound familiar? According to Gillian Mackay, customer surveys should never be a chore.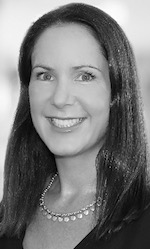 You've just finished a call to your bank about a fairly mundane matter when you are asked to stay on the
line to complete a telephone survey. Sound familiar?
What do you do? If you hang up, you're not alone. Almost 90% of us do exactly that each time we are presented with the opportunity to take part in a telephone or online survey. Even the most disgruntled of us are more likely to ignore the invitation to comment and take our cash elsewhere instead of trying to resolve the issue.
That poses a pretty sizeable challenge for brands who rely on survey data to help improve their customer experience – because if customers become even less inclined to spend their precious time talking to brands, what avenues do brands have to continue to improve the customer experience?  
The good news is that there are already a number of ways to listen and engage with customers thanks to emerging technology and a good dose of creativity.
Let's take a look.
Make surveys great again
Before we get to the new, I'd urge companies to look at how they can improve what they currently do – that is how can they make current surveys more engaging and relevant to customers. This almost always involves designing shorter, sharper and more targeted surveys, but there are also some clever design inclusions to consider.
Firstly, response rates and response volumes can double if brands move away from the traditional 'click here to complete survey' invite and instead embedding the survey questions in the email invite itself. It's a simple but incredibly effective technique that makes it easy for customers to respond and also eliminates the fear of scam links.
I'm also a huge advocate for giving customers the opportunity to say what's really important to them in their own voice, rather than asking them to plough through swathes of questions that aren't relevant to their experience. This is where voice to text is an incredibly useful and powerful tool – the unstructured feedback it solicits provides much richer insights, helps reduce the drop-out rate that can sometimes occur when people are asked to type free-form responses and typically doubles the volume of the words customers use in their response.
Hearing voices?
Sticking with voice, we are soon likely to see surveys delivered via home assistants like Amazon's Alexa and Google Home. Imagine returning home from a night out and saying 'Hey Google, can I leave a review for the Stables in Paddington. I'll give them five stars' while it's top of mind (good or bad) rather than typing out a review the next day. This is poised to bring an extraordinary level of simplicity to customer reviews and comments.
Related: Voice technology is changing SEO: here's what brands can do about it »
And once we are in a voice world, it won't be a huge leap to video. Indeed, some US brands are already prompting consumers to turn on their video rather than just their microphone to give unstructured feedback. This gives the advantage of applying facial recognition tech to detect emotion and gain greater insight. Perhaps it's just my age – giving a video feedback isn't something I'd be personally keen on (as a consumer) but for a generation bought up with Instagram and Snapchat it could be a whole different story.
In the moment
Finding ways to listen at the point of interaction with a brand is also going to become important – with a few good examples already in market.
Public Transport Victoria is using QR codes on trams that allow passengers to give feedback while they are actually experiencing the journey. Meanwhile there has been some interesting work globally involving the work of near field communication (NFC) technology. Like QR Codes, NFC is a form of contactless communication – similar to Bluetooth – that is easier to use in certain environments; as such, the technology is proving popular in the retail sector.
In the US, Shell is using NFC in its petrol stations, and I can see huge potential for the technology's use in the hospitality industry. For example, if you are a hotel chain, rather than asking for feedback after your customer has checked out and left the hotel, they could use this technology to give feedback while actually staying there. This means that hotel guests with minor gripes would have a quick and easy avenue to report them – and the hotel would have an equally quick and easy way to make good.

It is certainly going to be interesting to see how some of these use cases play out with the consumer and how some of the current trials turn out.
Gillian Mackay is strategic consulting director at MaritzCX
Further Reading:
Image credit:Kevin Grieve