Former Vic Premier mails bread, lands Coles in federal court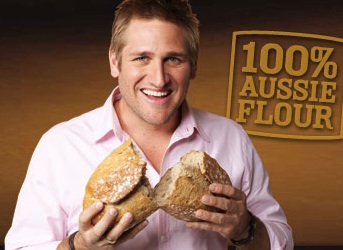 Coles is in hot water with the national consumer watchdog over claims it has allegedly misled customers by claiming certain products from its bakery range were 'Baked Today, Sold Today' when they were in fact baked and frozen off site.
The Australian Competition and Consumer Commission (ACCC) is taking the supermarket to the federal court over the claims that, "labels on these par baked products stating 'Baked Today, Sold Today' and in some cases 'Freshly Baked In-Store', and nearby prominent signs stating 'Freshly Baked' or 'Baked Fresh', were likely to mislead consumers into thinking that the bread was prepared from scratch in Coles' in-house bakeries on the day it was offered for sale and that it was entirely baked on the day it was offered for sale."
In a humorous twist (although we expect not to Coles), the entire saga is almost single-handedly being attributed to former Victorian Premier, Jeff Kennett, after he complained to radio station 3AW that the bakery products he had bought from the store were mislabelled, even going so far as to mail offending products to ACCC chairman Rod Sims. There had previously not been a significant amount of complaints lodged with the ACCC regarding the baking of Coles bread.
The footage of Kennett's radio interview below comes courtesy of Fairfax Media.
In a statement, the ACCC says it is, "concerned that Coles' lack of distinction in its promotional representations between bread products that are freshly prepared from scratch and par baked products is misleading to consumers and places competing bakeries that do freshly bake from scratch at a competitive disadvantage."
Sims says, "There are two important issues at stake. First, consumers must be able to make informed purchasing decisions. Bread is an important grocery basket staple and customers need to be confident in claims made about food they buy.
"We believe consumers are likely to have been misled by Coles that the entire baking process, including preparation, occurred in-store, when in fact the bakery products were prepared and partially baked off site, frozen, transported and then 'finished' in store. Indeed, the Cuisine Royale products were partially baked overseas."
"Second and just as important, is the detrimental impact on the businesses of competitors. Misleading credence claims can undermine the level playing field and disadvantage other suppliers. In this case those suppliers are the smaller, often franchised bakeries that compete with Coles," Sims says.
The matter will be heard in court on 13 August this year.