GIO focuses on family in new campaign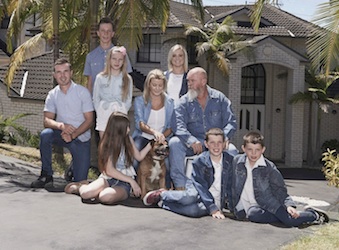 Leo Burnett has launched the new GIO 'levels of cover' ad campaign, featuring NSW families going about their daily lives that differ from 'average'. The campaign focuses on the tagline 'we know your family is anything but average'.
TVCs for the GIO 'levels of cover' campaign began rolling out in October 2013, and will go into 2014, as part of a fully integrated campaign spanning TV, radio, outdoor and online, with a participation element for consumers following next year.
"GIO is able to highlight the relevance of its different features and levels of cover when it comes to protecting real people. What better way to do this than through telling the true stories of real people and their families." says Chris Wilton, executive manager marketing, GIO Insurance.
Andy DiLallo, chief creative officer of Leo Burnett Sydney says, "The idea came from research GIO carried out, reinforcing that personal relevance is really important for insurance customers. People are not average. We know that they're not average and that's why GIO offers different levels of cover. The conceptual idea is all around facts and figures. But unlike many insurance companies, GIO are looking at the real people behind the numbers and how they can best meet each individual's needs."