Have major sporting sponsorships gone out of fashion?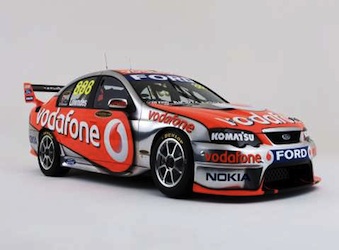 Vodafone last week announced it was pulling out of all its major sporting sponsorships, leaving the Australian Cricket Team, the summer Test series and its V8 Supercar team to look for other sponsors.
This comes just months after Optus announced it would not be renewing its multimillion-dollar sponsorship and digital content rights deal with Football Federation Australia (FFA) and would end its major sponsorship with the Carlton Football Club at the end of the year.
Vodafone is set to save tens of millions of dollars and will direct that money into improving its network and customer service. The telco has also just relocated its call-centre from offshore to Tasmania, hinting at a move in focus from promotion to customer service.
Vodafone has been a key cricket sponsor for more than a decade, first through its parent company's Orange and 3 brands and then under the Vodafone banner when the companies merged in 2009. Orange came to the rescue of Cricket Australia in 2001 when major sponsor Ansett collapsed.
The Australian reports the deal was worth between $10 million and $15 million to Cricket Australia each year.
The company was also funding Australia's most successful V8 Supercar team, TeamVodafone, with drivers Craig Lowndes and Jamie Whincup. The team had won multiple Bathurst titles and three V8 Supercar championships during its six-year-sponsorship.
Vodafone will cease its support of the team at the end of the year and will finish its Cricket involvement at the end of the 2012-13 summer Test season.
Vodafone's network has been plagued by quality issues and the company has haemorrhaged hundreds of thousands of customers and lost $336 million last year.