How the modern Australian goes about buying a car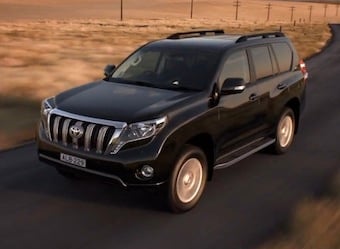 Car review and comparison websites are now the primary source of information and influence when purchasing a new vehicle, according to a new study by Ipsos.
The 'Auto Futures: Journey to Vehicle Ownership' study was designed to navigate the new buying landscape and uncover the triggers, activities, influences and barriers consumers experience when buying cars.
Conducted in conjunction with Carsales.com.au,  the study also found car ownership and affordability were on the rise while brand loyalty is declining. The Ipsos study found that while consumers still consult family when purchasing a new car, they are also heavy users of car review, car comparison, auto manufacturer and dealer websites.
It found that, over the entire purchase journey, 61% of new and used car buyers were influenced by car review and car comparison websites, 45% were influenced by auto manufacturer websites and 38% were influenced by dealerships.
"Australia has one of the highest per-capita car ownership levels in the world. The relationship we have with our car is significant and the journey to purchasing a new car is a considered and emotional one, taking into account financial and lifestyle needs, with people wanting to feel confident and validated in their decision," says Ipsos marketing account director Jeanine Whalley.
"Knowing where consumers are going for information, and knowing their needs at each stage of the vehicle purchasing journey, along with the emotions experienced, can be the key for a successful car purchase.
"Dealerships also play a critical role. The experience has a major influence on how confident people feel in their purchase decision," she says.
Adding to the complexity of the vehicle purchase process is the fragmentation of the car market.
"Australia has one of the most competitive new car markets in the world with a staggering 450 different models and almost 3,000 badge variants for sale last year," adds Carsales head of insights and analytics, Sam Granleese.
"Digital channels, which provide the ability to compare and validate detailed specifications, pricing and offers and view trusted reviews, are highly influential in guiding buyers though this market."
Key findings from the study include: 
Many buyers are undecided when choosing a vehicle – 29% of new car buyers also consider buying a used car; 30% of used car buyers also consider buying a new car
On average, consumers make four dealership visits (to the same or different dealerships) before purchasing their vehicle
Smartphones and tablets are used extensively – even to check competitive prices in the dealership
Prospective buyers are prepared to travel to get a better deal – 33% of intenders surveyed – were willing to travel more than 80kms
Increased affordability and fragmentation of the market have led to a decline in brand loyalty over the last 20 years.