In demand: mid-range marketing and sales professionals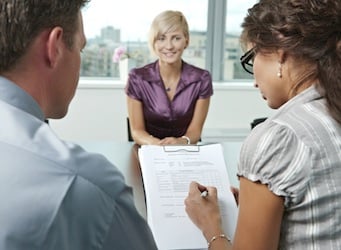 Marketing executives, communications managers and sales representatives are all in employers' sights as the positions become increasingly sought after by employers, according to the latest Hays Quarterly Report.
Relating to the July to September 2012 quarter, the report also finds that of particular value are candidates for those roles with digital skills.
Senior regional director of Hays sales and marketing, Peter Noblet, says quality marketing assistants, media assistants and PR coordinators are also in demand, most obviously for mid-range roles.
"Within the public sector, we are also seeing a shortage of Communications Advisers, Marketing Coordinators, Marketing Communications Managers and Media Advisers," Noblet says. "Demand exists for quality candidates for temporary assignments. Although freelancers are available, employers are looking for candidates who have worked in-house in a large corporate or government environment."
"Within sales, we are seeing high demand for sales representatives, sales consultants and executives, account managers, state sales managers and national sales managers/GM sales… Business development managers are also in high demand for replacement roles or to grow a business."
The report also found that many employers are trending towards offering flexibility to staff in regards to work conditions and incentives, and are increasingly preferring to offer career development to existing staff and promoting from within.
Noblet also says that while many employers have very strict requirements in terms of skills and experience, others are looking at new hires with long-term potential and will consider less experienced candidates who they can develop into a role. "The main reason is that they believe this gives the candidate a greater incentive to remain long-term with the organisation. For the same reason, many employers will also invest in new graduates and develop their experience," he says.