iPhone 5 announced (and could it save the US economy?)
Apple sure knows how to get people talking. The eyes of not only the tech world were on San Francisco early this morning (AEDT) for the unveiling of the Apple iPhone 5. But in typical Apple style the event transcended the bounds of the techno-sphere, watched intently by many, including business circles.
In fact, the impact of the latest iPhone, which up until the announcement this morning had received not even an official confirmation of existence, has been slated for things even greater than pop culture worship – it could save the US economy.
That, at least, is according to JP Morgan analyst Michael Feroli, whose calculations suggest that the iPhone 5 could boost US economic growth by up to half a percentage point. As Washington Post business writer Brad Plumer notes, that would make the difference between 'disappointing' and 'half decent' for the quarter. See that post for how Feroli conducted the calculations, and note that he warns his figures should be viewed cautiously, for no other reason than they're quite large.
Whether the iPhone 5 is economic saviour or not, the hype and speculation on behalf of the tech and wider media – and characteristic tight-lips on behalf of Apple – that led up to this morning's launch were answered by the eagerly-awaited announcement of the latest model of Apple's flagship consumer product.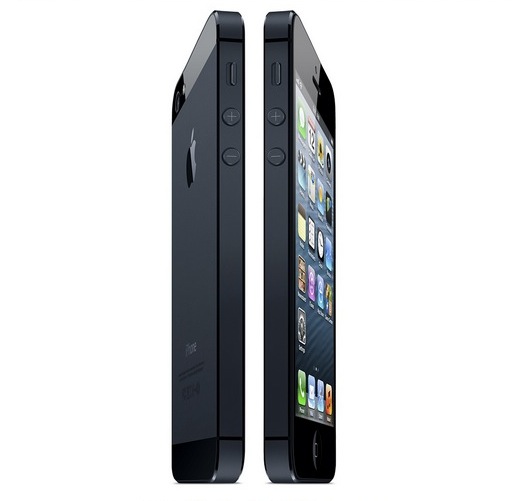 At 7.6mm thin, the iPhone 5 – which will retail here from $799 – is the world's thinnest smartphone, according to Apple marketing chief Phil Schiller. It's 18% thinner than the iPhone 4S and, at 112 grams, is 20 percent lighter.
It has a four inch 326ppi display and 1136×640 resolution. Previous iPhones have had a 3.5in screen. There's now a fifth row of icons on the Home screen, and apps can display more information. Older apps will be 'letterboxed' with black bars on either side.
The iPhone 5 has 4G LTE capabilities, though at this stage we're unsure if this is compatible with Australian LTE networks. The new phone has better WiFi too, 802.11 a/b/g/n, 802.11n is 2.4GHz and dual channel 5GHz, up to 150 Mbps.
The device is powered by an A6 processor, which is two times faster than the A5, according to the company. It is also 22% smaller.
Apple claims to have exceeded the battery life of the iPhone 4S in the iPhone 5, with eight hours of 3G talk time and browsing, and LTE browsing, 10 hours of WiFi browsing, 10 hours of video, 40 hours of music and 225 hours of standby time.
The iPhone 5′s camera is 25% smaller, and has an 8 megapixel sensor (3264×2448), backside illuminated, hybrid IR filter, five-element lens, and a fast f/2.4 aperture. It also has a new low-light mode, and a sapphire lens cover helps protect your lens and make your images clearer and sharper.
There is also a new Panorama feature in the iPhone 5 that can capture a 28 megapixel panorama photograph in real time.
Apple has improved the video in the iPhone 5 too. It can capture 1080p HD video, has improved stabilisation, face detection for up to 10 faces and the ability to take photos while you're recording.
The front FaceTime camera has HD 720p HD camera with backside illumination and now allows FaceTime over 3G in addition to WiFi.
There are now three microphones in the iPhone 5, one at the front, one bottom and one on the back. This aims to improve voice recognition. The earpiece is noise cancelling, too.
As expected, Apple has introduced a smaller dock connector with its iPhone 5. The connector has been reduced from the previous 30-pin design to an all-digital 8-signal design. It is 80% smaller than the previous connector and is reversable. Oh, and it's called 'Lightning'.
For older accessories that are compatible with the 30-pin connector, Apple has created a 30-pin-to-Lightning adapter.
The iPhone 5 runs iOS 6, Apple's latest propriety system with Maps, Flyover, improved Siri, Facebook integration, Do Not Disturb, Passbook and more.
With Macworld Australia