Is online study right for you?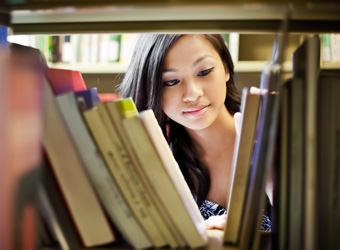 Online study has evolved into a format designed specifically for students with busy careers and lives. Swinburne Online's Sue Kokonis has led teaching in online and offline modes and shares with Marketing her experience on the evolution of elearning and the decision-making process students face.

_
* Sponsored content – this article was produced by Marketing and commissioned by Swinburne Online. Applications for Swinburne Online's next MBA intake close Friday 23 October.  
_
A decade ago, most people choosing to study remotely did so because distance precluded them from attending physically. They were accommodated, if not quite embraced. They'd be sent a package of textbooks, work through them and then rock up for the exam.
Over the last few years, higher education institutions have improved considerably in how they deliver online learning. Technology has made social inclusion much easier, while round-the-clock help desks are a phone call away – and specialised for an elearner's challenges.
With enrolments for the next intake of online studies closing soon, Marketing asked Swinburne Online's academic director Sue Kokonis about the ins and outs of online study, who it's right for, and what factors to take into account when deciding how to take that next step in education.
Kokonis directs the academic team at Swinburne Online, providing leadership and support to the educational department. She's well-placed to compare and contrast different learning formats – prior to moving into the world of elearning, Kokonis was associate dean and chair of the learning and teaching committee at Swinburne's Faculty of Higher Education in Lilydale.
Who's learning online – and why?
As well as the design of course delivery, the perception of online study has changed. "There has been a cultural shift around online learning. Online services all up, actually – people buy things online, they date online, they are happy to even study online. 10 years ago people were very hesitant about that.
"In the US, 98% of public universities have got an online arm, so the uptake has been a little bit slower in Australia but it's been very rapid over the last five years."
Regional students around the country, and some overseas, still constitute a significant proportion of those electing to complete their studies online. But an ever-increasing number of students these days are busy working professionals, particularly at the postgraduate level.
Online study allows them to complete classes and assignments without having to disrupt their lives by needing to turn up at a physical class and be locked in to a timetable. If they need to study at, say, two in the morning, they can study at two in the morning.
"I think the flexibility is the big thing and we've seen a lot more people juggling full-time or part-time work, or juggling families," Kokonis says.
"Studying is becoming embedded as not something to stop your life for."
The balance of positives of negative of any particular learning mode will, of course, come down to the choice of the individual student.
"Does turning physically up to a campus and interacting with others in-person work best for you? And do you have the time in your life to do that?
"The the attraction of online study is – hands down – the flexibility," Kokonis says.
Connectivity  
The connectivity piece has been one of the biggest areas online learning providers have developed over the last several years. No student wants to feel isolated from tutors, support staff and fellow students, especially in group assignment scenarios.
"Students can do group work online, you can get access to your tutors," Kokonis says.
The gap is closes in terms of experience between online and traditional learning in regards to networking too – a big factor for many students, especially at postgraduate level.
"For example, if you are in a small group – typical of how we run our classes – you've got the networking opportunities to have informal social networking and meet-ups."
Kokonis is also a big champion of accessibility.
"One of the reasons we've been successful is because we've had a highly supportive model.
"You could get to a stacked afternoon and you've only got two hours to work on your assignment between everything else you are trying to fit in to your life and run in to a shift. You access people right then and there.
"That makes it flexible and accessible," she says.
"You will always have groups of students who will want to be on campus, that's their preferred mode, and you will always have one's who don't have time to do that, who need greater flexibility."
The wrong reasons to choose online learning
Sometimes students can have the wrong expectations of what online study entails. Some students do come in with the perspective that it's going to be easy, Kokonis says, or maybe haven't thought through what's involved.
"That on-boarding practice is really critical to understanding," Kokonis says. "Yes, there's flexibility, but you still need to commit to a certain amount of hours, do homework and be involved in group work.
"Ask yourself, 'Have I got the time?' Even though you've got the flexibility, you need to commit time to actually do it."
Choosing an online provider
The first and obvious considerations for choosing an online education provider is making sure that your course is accredited and from a reputable institution. Resources include The Good University Guide, an Australian report, and the Academic Ranking of World Universities (Swinburne, for example, places in the top 3% worldwide).
The next piece of advice Kokonis offers is to make sure the qualification is what you are looking for.
"Particularly in the post-graduate area, you want to make sure that it aligns with your career goals," she says.
"Talk to people in the industry. Is an MBA the right thing for me or is a Master in Organisational Psychology? Whatever your career goal is, make sure that you are choosing the right course for that."
The next things you should ask yourself include whether it will provide good networking opportunities, if it's highly connected, depending on what's important to you.
"Will I be studying in small groups and get to know other students? Because networking is a big part of post-graduate studies," Kokonis says.
"And then I think the other questions I'd be looking at is what level of support they offer. Am I going to be pretty much on my own? Or if you are starting this assignment on a Sunday afternoon and things start to go awry and you can't log in, have they got people on-hand to support you and get you back on track?"
Finally, do they understand online learning?
"What's their track record in online? There's a lot of variability still. It's an industry that's still coming to maturity in Australia.
"I've worked in the university sector for quite a few years before I came across Swinburne Online. Has the provider just taken an on-campus course and kind of whacked it up online? Or have they redesigned it from the ground up for this mode?
"We work with academics, and have a whole team of learning designers who are specialists in online learning and they translate courses so that it's actually kind of optimised for students to learn in an online environment."
_
Sue Kokonis directs the academic team at Swinburne Online, providing leadership and support to the educational department. Previously, she was the associate dean (learning and teaching) and chair of the learning and teaching committee at Swinburne's Faculty of Higher Education, Lilydale until 2011 when she joined Swinburne Online. She has been actively involved in secondary and tertiary education for the last 25 years with a particular interest in online education for the last 11 years. Sue holds a Bachelor of Science from Monash University, a Bachelor of Arts (Psych) (Hons) from Swinburne University of Technology and a Graduate Diploma of Education from Australian Catholic University. Sue is also a registered psychologist.