Ita Buttrose returns to publishing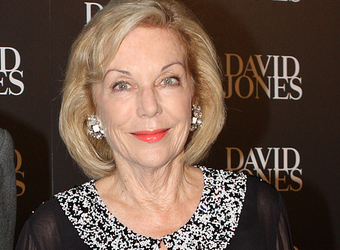 Media doyen Ita Buttrose is returning to publishing as chairman of startup Reddo Media Services (RMS).
RMS is a tablet publishing specialist that will handle the production and design of tablet magazines.
Buttrose said in a release that by December 2012 there would be over 3.5 million tablet devices in Australia and forecasts put the tablet-owning population of Australia at 50% by 2016.
"Magazine publishers are struggling with declining circulations and their revenues are under pressure," said Buttrose. "The old ways that once served us well are no longer the way of the future. Tablet publishing is a far more cost-efficient, modern way to produce a magazine.
RMS plans to launch a premium advertising representation service in addition to their production offering.
"Readers appreciate the enhanced content," says Mitchell. "Research shows dwell time on tablet ads is significantly longer compared to print, and the medium enhances the message," claims Shane Mitchell, CEO of RMS.
Investors in the startup include those from a variety of background, notably Rupert Murdoch's son-in-law and former News Ltd publisher Alasdair Macleod.
The leadership team of RMS also includes director Tim Goodman and COO Troy Martin.
Image by Eva Rinaldi Photography.