Man bun Ken and friends: Mattel's idea of diversity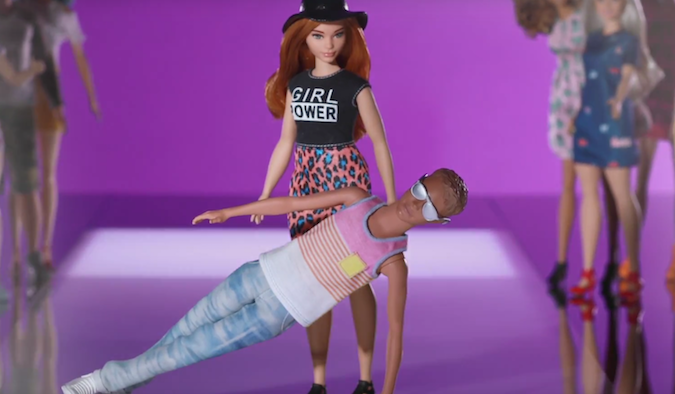 Mattel has introduced 15 new Ken dolls featuring three body types and a variety of skin tones, eye colours and hair and fashion looks.
Mattel has expanded its Barbie 'Fashionistas' line with 15 new Ken dolls.
The brand is calling its line of male and female dolls 'The New Crew'.
Sounding a little like cuts of jeans, Ken's three body types are 'slim', 'broad', and 'original.'
"We are redefining what a Barbie or Ken doll looks like to this generation," says Lisa McKnight, senior VP/GM at Barbie.
"Evolving Ken was a natural evolution for the brand and allows girls to further personalise the role they want to play in Barbie's world," she says.
After years of growing pressure and bad publicity surrounding the unhealthy body image Barbie dolls were portraying, the brand released a new range of Barbies in 2016, in body types including 'curvy', 'petite', and 'tall', as well as in a variety of skin tones.
This is the first time Ken has been included in the diversity push.
After his introduction in 1961, Ken's style has evolved slower than Barbie. An African American 'Brad' doll was introduced in 1968.
–
Further reading
–