Levelling up your customer dialogue, part 2: The evolving CMO – are you keeping up?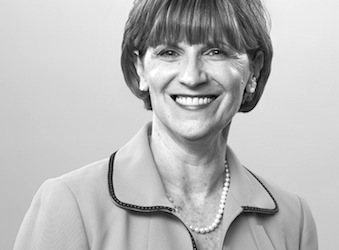 This is Part 2 of a series on 'Levelling-up your customer dialogue: the what, why and how'. Part 1 can be found here, Part 3 is here, and look out for the fourth and final instalment in December.
Just a couple of years ago, your average CMO would have told you that their role involved broadcasting brand image and messaging via traditional channels such as advertising and direct marketing – targeting customers from very specific segments. By contrast, CMOs today are increasingly dealing with managing the demands of the 'social customer', a new category of customer who facilitates and creates regular conversations with their peers.
Much of this is fuelled by the proliferation of technology in our everyday lives. Customers have now gone digital. In this new world, winners and losers will be determined by their ability to engage customers and businesses more deeply across multiple digital touch points, as well as the more traditional channels.
Building enduring relationships that strengthen commitment to a company can be hard. Today's customers demand more than just good customer service, they also insist on a seamless and consistent brand journey.
As brands look to usher in a new era of customer experience, CMOs need to understand and embrace the massive shifts in consumer behaviour, manage a dizzying array of communications channels but critically they must collaborate more closely with other business functions. As a result, today's CMO must broaden their skills to tackle a multifaceted and complex role.
So what do they need to do to keep up with the customer experience evolution?
Harness the digital world to understand your customers
A survey by Forrester Research and Heidrick & Struggles questioned CMOs across the globe and found that nearly 80% want to demonstrate their capability as business and strategy leaders. To achieve this, they look to enhance the value they add to the business by regularly sharing their customer insights and behaviours to the rest of the executive team.
The survey also revealed that technology was the area that they would most like to improve. Social media and mobile platforms are delivering the perfect customer engagement channels – enabling brands to not only conduct two-way communication with their customers but also access a wealth of customer data that can be turned into insights and knowledge. Technology plays a key part in providing valuable analytics to help a CMO understand their customer, measure customer satisfaction levels and drive marketing campaigns based on these insights. In fact, Gartner predicts that by 2017 CMOs will become one of the biggest ICT spenders in the business, exceeding even CIOs.
Encourage cross-floor collaboration
In today's consumer-led environment, customer-centricity is fast becoming a converging goal across all business functions from CMO to CIO. CMOs are expected to take the lead and provide the 'outside-in' perspective to help align business objectives with customer sentiment. As a result, CMOs are increasingly empowered to make technology demands in order to generate the insights and analytics required to meet their business objectives. The overlap into the realm of the CIO is inevitable.
With CMOs becoming more involved in technology, a collaborative CIO-CMO relationship will shape the success of the enterprise as these roles increase their focus on mastering the flow of customer data throughout the business. This will empower the CMO to increasingly participate across the business in 'new' areas such as product development, sales and customer service. This integration will go a long way to ensure a seamless customer experience from start to finish and ultimately help build enduring customer relationships.
Acquire new skills or fear being left behind
Venturing beyond the traditional marketing skills, CMOs must seek to develop cross-functional skills. A recent IBM global CMO survey reveals more than 50% of these executives find themselves underprepared to manage the challenges they are now facing from external market forces. In fact, marketers in Australia and New Zealand are lagging behind their international counterparts when it comes to digital IQ. Digital and technical skills need to be put higher on the agenda, but CMOs must also boost their ability to demonstrate ROI, lead across the business and make strategic decisions.
The pressure to be accountable is not just a symptom of today's economic climate, but is the result of an evolution that requires new approaches, tools and skills. In response to this shift, we have seen a trend emerge where companies are beginning to appoint a chief customer officer (CCO), a new customer-focused executive position. The CCO is expected to have the skills and insights to design the optimal customer experience.
Despite all this, there is still one thing we are sure about.
No matter whether it is the rise of the CCO or the evolution of the CMO, we will increasingly see businesses come to the realisation that there needs to be someone to work across the multiple silos within a business to make a consistent and seamless customer journey a reality.
In Part 3 of this series, we will look at building trust and loyalty through customer experience management. And catch up on Part 1 in which Nick Smith ushers in a new era of customer experience.