Lucinda Barlow is the 2013 IAB Australia Digital Marketer of the Year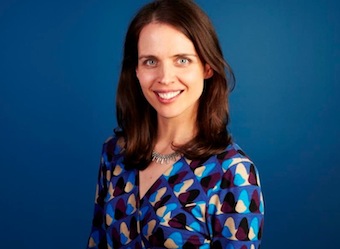 Lucinda Barlow, head of marketing for Google Australia and New Zealand, has been named the winner of IAB Australia's inaugural Digital Marketer of the Year Award at the 2013 IAB Australia Awards held tonight in Sydney. Barlow was nominated for the Award by M&C Saatchi/Mark.
NRMA Motoring Service's head of marketing and digital, Jason Stidworthy, received a Highly Commended Award.
The Award was launched this year to honour an Australian marketer who has shown bravery in their digital marketing endeavours and who has consistently delivered tangible results for their company or brand through the use of Digital Marketing.
The judges commended Barlow for her ambitious campaigns, many of which have gone on to be scaled in other markets for Google. They also noted that she wasn't shy of using offline media where appropriate including print, radio TV and out of home.
Commenting on the Award, Samantha Yorke, IAB Australia's acting CEO, says, "While Google has digital at its core, Lucinda still stood out among the finalists. Her confidence, great range and depth of approach and innovation have resulted in work that clearly stands up on a global stage. This sort of creativity is something that we as an industry need to support and encourage."
NRMA's Jason Stidworthy was commended for his bravery and innovation, with judges noting that getting such a large organisation to change direction and reinvest in new web and mobile platforms would have been tough.
The other finalists were Amanda Leaney of Subaru Australia, Alison Holland from Kimberly Clark, Chris Frame of Bethanie Group and Dominic Byrne from Tyres4U.
The Digital Marketer of the Year Award was run in association with Marketing magazine, and in our August-September issue we feature a profile of the newly-crowned Lucinda Barlow. Subscribe now to make sure that issue comes straight to your door (there's also a pretty darn good prize on offer from our publisher Niche) »