Market research and the collaborative economy: technology is turbocharging data transparency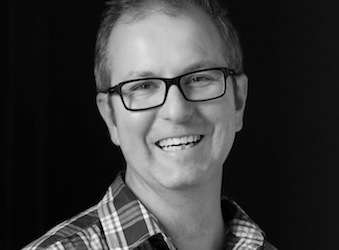 Market research needs to learn some key lessons about data transparency from apps like GrabTaxi, as market research enters a phase of passive, mobile collection of data.
Recently in Singapore I used a new app, GrabTaxi to find me a cab to the airport on a busy Friday afternoon.
Five minutes later I was picked up by a 65-year-old cabbie whose Samsung Galaxy was set up with GrabTaxi. He was very happy with it. I asked him about why he liked it, and he told me I was his 17th passenger for the day – and 13th via GrabTaxi. He said he was now getting over 50% of his work day to day via the app.
We chatted the whole way to the airport and the amazing thing that he shared hit me like a lightning bolt: the reason he loved the app was that it allowed him and his customers to be in control of his destiny and success on any day, not the taxi company handing him a job, not his boss, not the government. Because he had more control, he was less open to fraud, favouritism or interference. Apps like GrabTaxi and other similar tools are really changing commerce and customer engagement and making both a lot more transparent.
Technology is also turbocharging the need for data transparency and I see a number of implications for the future of market research.
Information is powerful when it is interpreted correctly and is reliable. That is a key skill that market research professionals bring to the business table. I see the next two to three years in Asia Pacific being about mobile and consumers/customers/people walking around collecting data passively for brands (with permission).
Further out, however, instead of methodology, I think the biggest disruption to what we do will be a mixture of technology and transparency. In fact, it is the technology that is fuelling the trend to transparency. For me, it's a real welcome disruption. I think we are already seeing, and will see more of:
More consumers willing to help us shape brands as long as they know what we are collecting, the approach is not an intrusion, it's short and to the point, they know how it will be used and what will be the outcome of their input,
governments protecting their constituents' privacy via legislation which in reality will do little to effectively protect citizens who leave a data trail of information the moment they wake up and engage with technology each day,
buyers of research demanding transparency of who they are really talking to on access panels or via diary relating data collection exercises, and
researchers wanting greater access and transparency on what brand and government are doing with the programs of research being conducted.
We are in the middle of a customer revolution and if market research doesn't embrace it, we will be made redundant in business. The convergence of social, mobile, and cloud technologies has empowered our customers with access to unlimited information – and the ability to share it instantly – fundamentally altering the balance between buyer and seller.  Customers are no longer passive observers in the sales cycle, they've become active participants, educating themselves about products and  services.
As a result, customer expectations of service, price and delivery is soaring, changing the way products are sourced, manufactured, and distributed GrabTaxi.
The push for greater transparency will become a shared issue that suppliers, providers and legislators of customer and consumer data will need to work together on as a priority.  We don't have a choice.
Business is personal. Customers today are empowered and want an equal partnership with companies where they are providing their input on all aspects of business (anything from innovation to current products/services to marketing campaigns). This partnership is the catalyst for a new level of collaboration and feedback and we, the market research and marketing professions, need to understand and acknowledge this by offering something different, something that has evolved from the days of long catchall surveys and face-to-face focus groups.
In order to compete, companies need to find a way to develop deeper, more meaningful relationships with customers in order to get the continuous, ongoing, on-demand feedback they need to meet customer's ever-changing expectations. Within business and marketing, this needs to be the responsibility of the market research team as we do have the expertise, care for the customer and attention to protecting every individual's privacy.
Changes to privacy legislation across the Asia-Pacific region (in Australia, Singapore, Hong Kong, to name a few) will bring these issues to the forefront again but I am not sure all stakeholders involved are across the collaborative economy movement.  Maybe they need their own 'GrabTaxi' moment of clarity!