Media and marketing job forecast up, as PR shows double-digit growth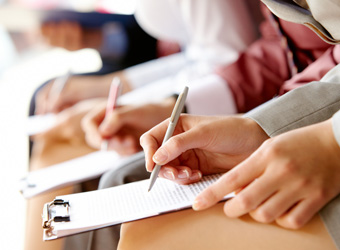 The media and marketing job market held up better than most in 2012, thanks in part to double-digit growth in PR jobs, and is expected to grow modestly in the year ahead.
Almost 230,000 people were employed in the sector to the year ending August 2012, according to MyCareer, with an overall year-on-year growth of 5% in job numbers.
This is forecast to grow again, albeit modestly, by 1.9% to May next year, at a time when economic uncertainty continues to put pressure on the industry.
Despite the turbulent economic times however, 137,000 jobs are still expected to be added to the overall Australian job market in the year to August 2013, significantly more than the 58,000 added in the year to August 2012.
"There's a lot of business uncertainty after recent reports about the slow-down in China's economy and the Mining industry, and the rise of national unemployment figures but the overall outlook is quite encouraging as the economy continues to stabilise," says Michael Emerson, from Economic and Market Development Advisors (EMDA).
The three key industries where significant job declines are expected are government, construction and property, and manufacturing, while all other industries will see increases despite the current uncertain business sentiment.
Manufacturing fell by 1.9% in the year to August 2012, signaling a further decline in Australian made goods. Emerson forecasts that the strong Australian dollar will continue to force manufacturing jobs offshore in the year ahead.
Public relations was highlighted as an area of exceptional performance, clocking double-digit growth over the past year. The PR industry is suffering from a skill shortage, according to MyCareer – an opportunity for displaced journalists as traditional media organisations continue to shed staff.