Media Monday: Today Tonight and Fairfax's car classifieds on the chopping block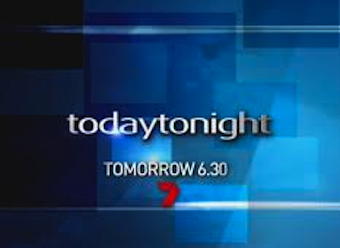 Channel Seven has confirmed that it is axing Today Tonight in favour a one hour bulletin in Sydney, Melbourne and Brisbane. Seven CEO Tim Worner announced the decision this morning in an email to staff. The announcement will surprise few after the the Nine Network enjoyed a ratings boost after switching to a one hour format earlier this year.
The tabloid current affairs show will continue to air in the Adelaide and Perth markets for now. Media industry website Mumbrella obtained the email sent to staff, which read:
Good morning,

Today we are announcing plans to transition to a one hour news bulletin at 6pm in our Sydney, Melbourne and Brisbane markets, effective from tonight.

In Adelaide and Perth, we will continue with Today Tonight  where the programs serve as really important local windows.

All staff previously working on the East Coast editions of TT will continue in their roles and will contribute to News Investigations and Features as well as TT ( Adelaide and Perth) under Executive Producer Max Uechtritz. Max will now report to Rob Raschke.

This move is about building and investing in Seven's leading news coverage . In recent times we have increased our level of news across the day with great success. We plan to do even more in the future.

We see this as an exciting opportunity to serve our news audience in a better way.

I want to take this chance to pay tribute to Today Tonight  and the TT  team on the East Coast. Over many years, and as recently as last week, the program has broken big stories, kept consumers informed and held  people to account.

Thank you for your continuing efforts and commitment.

Later this morning, we will be organising local briefings to provide more detail and answer any questions you may have.

Regards,

Tim Worner
News Corp has announced The Australian and Business Spectator will combine digital subscriptions from next week.
For $4 per week (not bad), registered users of online business site, Business Spectator will be invited to purchase a digital subscription which will give them full access to BusinessSpectator.com.au and all The Australian's digital products including its website, mobile site and iPad and android apps.
Business Spectator editor-in-chief Alan Kohler said on the merge: "Moving to a subscription service will allow us to not only continue to provide the high quality business news and insights our audience has come to expect, but also to give them access to The Australian and exclusive content from The Wall Street Journal and Dow Jones.
"More importantly it will allow us to invest in Business Spectator in a way we've never been able to before now. In the coming months we'll be launching a new home page, compelling new video content, enhanced markets data, improved newsletters and a range of new subscriber features."
The two publications, both owned by News Corp, will also be merging sales teams along with Eureka Report and the Australian operations of WSJ.com.
Fairfax Media has announced it will be ditching the classifieds component of car section Drive. Classified advertising in employment, cars and real estate were the 'rivers of gold' that built newspaper empires in the twentieth century. Fairfax will retain Drive as a content brand only.
The move is being reported by The Australian, the owner of which, News Corp, also owns half of Carsguide.com.au, which was approached by Fairfax to take over the running of Drive's classifieds component. A deal for a joint venture wasn't reached, nor was one with market leader Carsales.com.au.
And if all that wasn't enough, Fairfax have also announced it will be ceasing its weekend broadsheet editions switching to a tabloid format on 1 March.
In happier news, Michael Bailey has been named as the new editor of BRW (also published by Fairfax).
Bailey has more than 15 years' experience as a business journalist and in In 2011, won the Citi Excellence in Financial Journalism award for a BRW cover story on economic indicators.
Fairfax Business Media Director Sean Aylmer said on the appointment : "Michael played a key role in the recent transformation of BRW to a primarily online brand in response to the increasing shift of business audiences to online and mobile platforms. He is the ideal journalist to edit the new BRW."