Media News: Sportal becomes Sporting News, Wide World of Sport relaunches, Geelong Addy turns 175
In Australian media news this week, Sportal and Wide World of Sports get makeovers, Geelong Advertiser celebrates 175 years, Mediavest plans a Melbourne office launch, NewsLifeMedia acquires beauty website Primped, Telstra TV partners with Tenplay, 2GB's Brian Wilshire moves on after 46 years, Triple J's Sunday Night Safran wraps up after 10 years, Media Super doubles investment into Australian film and TV production, and new stats show Digital radio is on the rise.
Sportal becomes Sporting News
Sports website Sportal is rebranding to Sporting News as part of its owner Perform Media's push to align all its sites globally with the American brand.
Sporting News has been an iconic American sports editorial brand since 1886. Its expansion to Australia will add greater access to global sports to Sportal's current offering, but AFL and NRL will remain key focuses. Sporting News will show weekly live and free NBA matches, focusing coverage on Australian players such as Andrew Bogut and Matthew Dellavedova.
The new fully responsive site goes live on mobile, desktop and tablet at the start of December.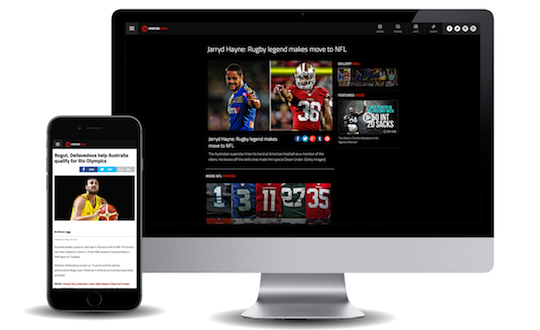 Wide World of Sports relaunches
Nine Entertainment Co is relaunching its Wide World of Sports website with a new, fully responsive and data-driven site.
"The site allows you to track player movement, watch every play, every hit, every tackle and goal, every batsman's innings, whilst also providing in-depth commentary and analysis," the company says.
The new Wide World of Sports will also feature video highlights from every major international sporting event.
Geelong Advertiser celebrates 175th anniversary
News Corp's Geelong Advertiser has celebrated 175 years in print since its first edition on 21 November 1840, making it Victoria's oldest morning newspaper brand.
More than 200 guests attended the celebration, including politicians, business leaders, athletes and celebrities.
Editor Nick Papps described the newspaper as "the glue" that keeps the communities of Geelong and surrounding areas connected to news and events.
"The population is growing rapidly and, importantly, the region is developing into a hotbed for new and emerging industries and the Addy will be marching ahead shoulder-to-shoulder with its readers to continue to enrich their lives and campaign for a strong and prosperous future."
The paper is printing 12 free magazine inserts that look back over its history. This souvenir wrap features this year's stories in 1840s newspaper style. 
Click to enlarge. 
Mediavest opening in Melbourne
Mediavest has announced plans to open a Melbourne office in January.
Peter Butler, formerly of IPG Brands, will serve as managing director Melbourne from January 2016. Sue Squillace has been promoted to managing director Mediavest Australia.
Since Starcom and Mediavest split last year, Mediavest in Sydney has worked with clients including Diageo, Canon and Hachette Partworks
NewsLifeMedia acquires beauty website, Primped
NewsLifeMedia has acquired beauty website Primped.com.au from Independent Digital Media (IDM).
NewsLifeMedia CEO Nicole Sheffield said:
"As the go-to online destination for beauty enthusiasts aged 25-plus Primped.com.au is a natural fit for our clients and consumers to sit alongside Vogue.com.au and Buro247.com.au.
Primped features beauty news, new products, advice and reviews, trends, sampling and user reviews and quality how-to videos.
The site launched in August 2008 under editor Zoe Foster Blake.
Telstra TV partners with Tenplay
Telstra TV customers can now access Network Ten's digital catch-up and streaming service Tenplay, including show from the network's channels Ten, Eleven and One.
Telstra TV provides HD video in partnership with streaming platform Roku.
Network Ten chief digital officer, Rebekah Horne said: "Telstra TV will provide immediate and seamless access to Network Ten's catch-up and streaming product, anytime
and for free."
2GB's Brian Wilshire moves on after 46 years  
Brian Wilshire, host of 2GB's Overnight program, has announced he is leaving the station after 46 years in radio.
Wilshire will finish up his weeknight show from 12am to 3.30am on Friday, 11 December, to concentrate on writing his next book.
Wilshire has been at 2GB since 1979. He created the station's 'Midnight Matchmaker' program that ran for nine years, and its 'Instant Drama' show now known as Theatre Sports.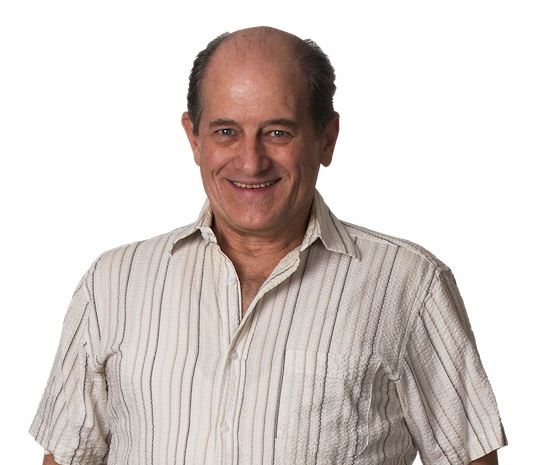 Triple J's Sunday Night Safran wraps up after 10 years
Triple J's Sunday evening program, Sunday Night Safran with John Safran and Father Bob Maguire will finish up in two weeks after 10 years on air. Safran plans to take the time to focus on a new book to be released late next year.
Media Super doubles investment into Australian film and TV production
Industry super fund for the creative community Media Super has doubled its funding for Australian film and TV production from $30 million to $60 million.
Since Media Super launched the program in 2010, it has loaned about $70 million to help finance productions including:
Miss Fisher's Murder Mysteries,

and
Fulcrum executive director Sharon Menzies said: "When we launched the facility in 2010 we predicted that it would substantially boost activity in the industry and consolidate the long-term viability of Australian film and television. The results have exceeded expectations and we are delighted that we will be able to go to Australian producers with a substantially enhanced offering."
Digital radio on the rise
40% of Australians in the five metropolitan capital cities now have access to digital radio, reflecting a strong adoption rate since the technology was launched six years ago, according to Commercial Radio Australia.
Total audience listening to DAB+ devices is nearly 3.2 million, including 1.33 million listening to new digital-only stations and 2.36 million listening to DAB+ simulcasts of AM and FM stations. 24% of people surveyed said they tune in to DAB+ stations at least once a week.