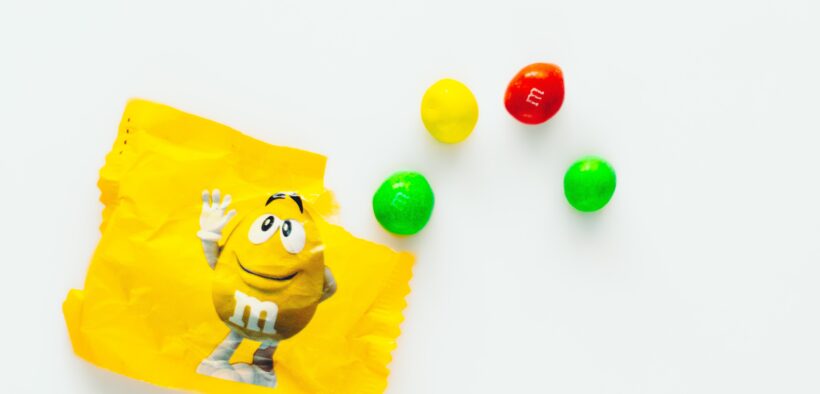 M&M's made the unexpected announcement this week that it would put a pause on its "beloved" mascots after the characters had become caught up in the culture wars.
"America, let's talk," began the statement.
"In the last year, we've made some changes to our beloved spokescandies. We weren't sure if anyone would even notice. And we definitely didn't think it would break the internet. But now we get it – even a candy's shoes can be polarising. Which was the last thing M&M's wanted since we're all about bringing people together."
The changes M&M's parent company, Mars, was referring to include the launch of its first new spokescandy in a decade. M&M's introduced the purple character, "designed to represent acceptance and inclusivity", in September 2022. 
The purple character followed a makeover of the original crew in January 2022. As part of M&M's effort to "create a world where everyone feels like they belong", the two "female" characters were given more sensible shoes, among other changes.
These "woke" new mascots provoked outrage from some corners of the Right in the US and abroad. Fox News host Tucker Carlson waged war on the mascots with whole news segments dedicated to criticising the updates.
With the announcement that the mascots are being dropped this week, it seems Mars has resigned in the face of these controversies.
"We have decided to take an indefinite pause from the spokescandies," the company's statement continues.
"In their place, we are proud to introduce a spokesperson American can agree on: the beloved Maya Rudolph. We are confident Ms. Rudolph will champion the power of fun to create a world where everyone feels they belong."
The origins of M&M's mascots
BBDO is credited with creating the original crew of Red, Yellow, Blue, and Green anthropomorphised M&M's in the 1990s. Susan Credle was Creative Partner at the time, and has written about BBDO's desire to transform the ordinary confectionary brand in the consumer imagination.
"As we and the team established and developed each of the M&M's characters, we were always guided by one goal: to make people believe that the characters were real," she writes.
These personalities were a marketing success story, embedding themselves in popular culture and persisting for nearly three decades. 
Now it seems the mascots have gone the way of the gas stove, caught in the crossfire of the culture wars.
Who knows if they'll make their return, or whether we will ever be ready to handle chocolates with legs, arms, faces and shoes once again.